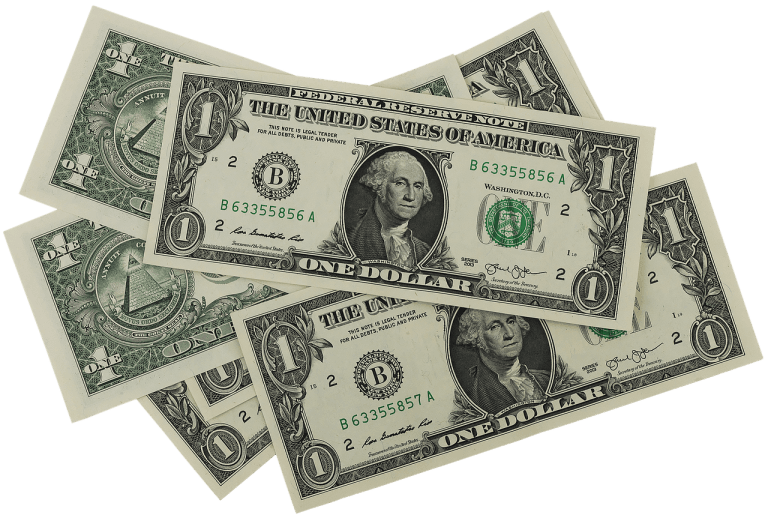 ValueWalk's interview with Miron Lulic, founder and CEO of SuperMoney. In this interview, Miron discusses SuperMoney's focus, the growth of non-traditional financing platforms, changes in the lending environment, and the future of lender credit models.
What is SuperMoney's focus?
SuperMoney is focused on building the most comprehensive, objective and transparent marketplace for financial service comparison shopping. SuperMoney integrates tightly with leading financial service companies to offer a seamless and transparent comparison-shopping experience. Our loan offer engine provides a unique experience where consumers can submit a loan inquiry and receive competing pre-approved loan offers from leading lenders – all without affecting their credit score.
This mining and metals fund is having a strong year so far
The Delbrook Resources Opportunities Master Fund was up 9.2% for May, bringing its year-to-date return to 33%. Q1 2021 hedge fund letters, conferences and more Dellbrook is an equity long/ short fund that focuses exclusively on the metals and mining sector. It invests mainly in public companies focused on precious, base, energy and industrial metals Read More
Q2 hedge fund letters, conference, scoops etc
Since its initial launch with personal loans, the SuperMoney platform has expanded to include auto loans, auto loan refinancing, student loan refinancing and business financing. Continued expansion into additional industry verticals is planned in the future.
Why are non-traditional financing platforms like this continuing to grow? 
Non-traditional financing platforms are growing because there is a need for them. There is significant friction in consumer debt markets, and this leads to interest-rate dispersion among similar loans. In other words, people are overpaying for credit just because they don't know about the best deals available to them. A recent study showed that 60% of borrowers could have qualified for better rates and terms if they had an easy way to apply for a loan with multiple lenders. Applying for a loan with multiple lenders costs time, money, and can even hurt your credit. Platforms like SuperMoney are reducing friction by offering free loan comparison tools that don't hurt your credit score.
Financial services tend to have many layers of hidden fees, product nuances and general complexity. Every day millions of people are making one financial decision or another. SuperMoney helps provide transparency and objectivity to that decision making process. In a competitive and transparent marketplace like SuperMoney, everyone wins. This is ultimately what is driving our growth.
How do these methods of getting financing provide greater transparency for consumers than traditional methods? 
SuperMoney, at its foundation, is a financial service marketplace that allows consumers to discover and research financial services. They can compare the specific rates, fees, terms, etc. for most financial service categories. They can also read community-driven reviews and product recommendations.
The company's groundbreaking platform allows consumers to make a straightforward comparison between financing offers. Within multiple lending verticals users can also submit a loan application to get real, pre-approved loan offers back in real-time. The offers include key details such as origination fees, APR, prepayment penalties, and total borrowing cost so that they can easily compare the actual costs associated with each offer. These offers can widely vary due to competing rates, loan fees and payment terms.
SuperMoney has grown rapidly in recent months - what does this say about the industry and consumer needs? 
SuperMoney's growth validates that consumers are eager for greater transparency and objectivity when shopping for financial products.
What changes can we expect in the lending environment? 
Banks and credit unions are learning to compete more effectively online. These institutions have a strong cost of capital advantage but have been slow to move online. We are seeing that change with firms like Goldman Sachs and other established banks getting serious about building their online customer acquisition strategies. Additionally, third party platforms are emerging to make online origination and servicing turnkey. This will make it easier and more cost effective for credit unions or smaller banks to bring their businesses online. Meanwhile, platforms like SuperMoney are helping them market to their target segments. This will put a lot of pressure on non-bank lenders that compete in the same customer segments.
What shifts can will we see in the coming years?
As banks continue to shift customer acquisition from branches to direct online, the increased competition will likely put downward pressure on interest rates and loan origination fees. Furthermore, the economy will eventually turn and likely result in tightening of lender credit models. This will make customer acquisition even more competitive and more expensive. I expect we will see some consolidation amongst non-bank online lenders in the near-prime and prime space due to these pressures. The biggest players will likely seek bank charters to find a way through it all.