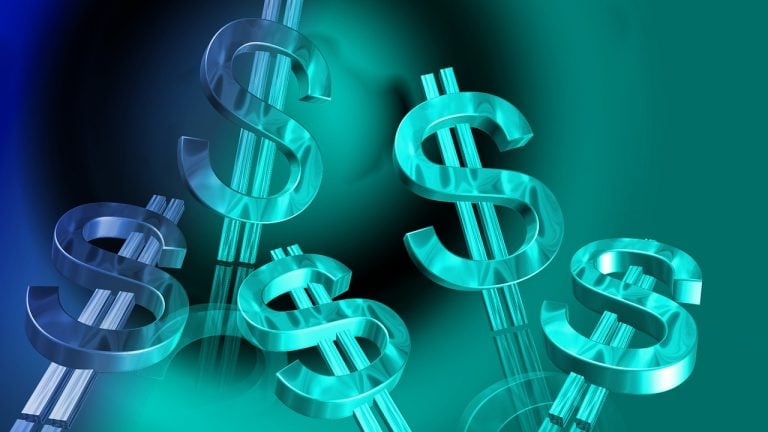 Private equity firms often make headlines for leveraged buyouts, investing in hot start-ups, and sometimes losing billions of dollars when a deal goes sour. Private equity firms raise funds from institutional investors and high net-worth individuals (HNWIs), and then invest their money through different strategies such as leveraged buyouts, venture capital, and growth capital. Here we take a look at the top 10 largest private equity firms in the world.
The PE firms take a significant or controlling stake a company and focus on maximizing the value of their investments. They make long-term bets to maximize returns for their investors. Private equity firms earn a management fee as well as a share in the profits earned.
Research firm Private Equity International has published its 2019 report listing the world's top 300 largest private equity firms. Private Equity International has ranked them based on the amount of capital they raised for private equity investments between January 2014 and April 2019.
Benjamin Graham GEICO Buy Was Just A Simple Value Play
Was Ben Graham's big purchase of GEICO shares actually a value investment? Perhaps it was contrary to what many believe. "In 1948, we made our GEICO investment and from then on, we seemed to be very brilliant people." -- Benjamin Graham, 1976 Both Benjamin Graham and Warren Buffett can attribute a large part of their Read More
List Of The Top 10 Largest Private Equity Firms
The top 300 firms have collectively raised $1.7 trillion in the last five years. The top 10 firms raised $403 billion.
10- Neuberger Berman, $28.8 billion
According to Private Equity International, Neuberger Berman has raised $28.8 billion in the last five years. It has $333 billion of assets under management. Founded in 1939, this New York-based PE firm is owned entirely by its employees. It survived the collapse of its parent Lehman Brothers. Neuberger Berman raises money primarily from pension funds, HNWIs, sovereign wealth funds, and charity organizations.
9- Apollo Global Management, $29 billion
Headquartered in New York City, Apollo Global Management specializes in leveraged buyouts and purchase of distressed assets. It was founded in 1990 by Leon Black. While private equity is its primary business, Apollo Global Management also employs credit strategies to invest through mezzanine funds, hedge funds, and senior credit opportunity funds. AGM has raised $29 billion from investors in the last five years.
8- Thoma Bravo, $29.8 billion
Chicago-based Thoma Bravo was established in 2008 as a successor to Golder Thoma & Co. It has raised $29.8 billion between January 2014 and April 2019. In January 2019, the PE firm announced that it had raised a staggering $12.6 billion for its 13th fund. Thoma Bravo specializes in buying technology companies and working with their management teams to maximize value.
7- EQT Partners, $30.05 billion
Sweden-based EQT Partners is one of the world's largest private equity firms. The powerful Wallenberg family is one of the founders of EQT Partners through their investment firm Investor AB. In February last year, EQT raised EUR 10.8 billion for its 8th fund. It has invested more than EUR 61 billion in over 200 companies. EQT Partners has close to 600 employees.
6- Bain Capital, $35.5 billion
Founded in 1984 in Boston, Bain Capital has $105 billion in assets under management. It has raised $35.5 billion for private equity investments in the last five years. Since its inception, Bain Capital has acquired or invested in many well-known brands and startups including Domino's Pizza, Burger King, Dunkin' Donuts, and Brillio. Politician Mitt Romney is one of the co-founders of Bain Capital.
5- Warburg Pincus, $36.5 billion
Warburg Pincus was founded in 1966, and currently has about 1,000 employees. It invests in growth opportunities across different sectors such as healthcare, technology, retail, media, financial services, and real estate. Since its inception, Warburg Pincus has invested in more than 800 companies in North America, Europe, Brazil, China, and India. It attracted $36.5 billion of fresh capital in the last five years.
4- CVC Capital Partners, $47.4 billion
CVC Capital Partners is the largest private equity firm headquartered outside the United States. It was established in 1981 as the European arm of Citicorp Venture Capital (CVC). It has 24 offices in Europe, Asia, and the Americas. CVC Capital Partners has $75 billion of assets under management, and $123 billion of funds committed as of March 2019. It has invested in more than 300 companies worldwide.
3- Kohlberg Kravis Roberts (KKR), $47.9 billion
KKR was founded in 1976 by former Bear Sterns employees Jerome Kohlberg, Jr., Henry Kravis and George R. Roberts. It has raised $47.9 billion from investors in the last five years. KKR is known for its aggressive leveraged buyouts, including the 2007 buyout of TXU Energy and the 1976 buyout of RJR Nabisco. The TXU deal remains the largest buyout to date.
2- The Carlyle Group, $63.8 billion
The Carlyle Group has roughly $222 billion of assets under management, and it has raised $63.8 billion in the last five years. It was founded in 1987 as an investment banking boutique, and is headquartered in Washington, DC. It has more than 30 offices around the world. The Carlyle Group has built a reputation for leveraged buyouts, especially in the defense sector. During its 2001 investor conference, Osama Bin Laden's family member Shafiq Bin Laden was a "guest of honor." Shafiq Bin Laden was also an investor in many Carlyle-managed funds.
1- The Blackstone Group, $82.9 billion
The Blackstone Group raised $82.9 billion between January 2014 and April 2019, earning the title of the world's largest private equity firm. It has $545.5 billion of assets under management. It was founded in 1985 by former Lehman Brothers executives Peter Peterson and Stephen Schwarzman with a seed capital of $400,000. Some of its most notable investments include SeaWorld, Freescale Semiconductor, Hilton Worldwide, Leica Camera, and Vivint.