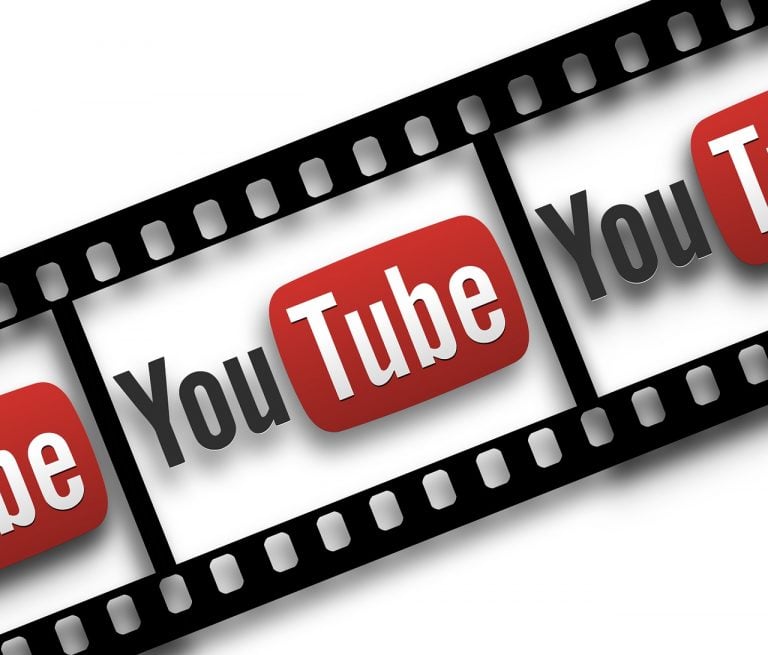 You may remember that several months ago, hype over the race to become the biggest YouTube channel exploded. That race was finished quite some time ago as India's T-Series defeated the Swedish YouTuber PewDiePie. Now India's T-Series has beaten PewDiePie to another milestone, becoming the first channel to hit 100 million subscribers.
India's T-Series hits 100 million subscribers
YouTube revealed T-Series' accomplishment in a tweet and congratulated the Bollywood-focused channel.
"Hey @TSeries, you may want to make some space on your shelf for something new and shiny," YouTube tweeted.
Crypto Hedge Fund Three Arrows Blows Up, Others Could Follow
A few years ago, crypto hedge funds were all the rage. As cryptocurrencies rose in value, hundreds of hedge funds specializing in digital assets launched to try and capitalize on investor demand. Some of these funds recorded double-digit gains in 2020 and 2021 as cryptocurrencies surged in value. However, this year, cryptocurrencies have been under Read More
The "new and shiny" thing could be a trophy with a Play Button, which YouTube gives as gifts to channels which surpass 10 million subscribers.
The Indian music label also thanked fans for helping it reach the 100-million-subscriber milestone. T-Series, which hosts music videos and movie trailers, hit the milestone after months of battling Felix "PewDiePie" Kjellberg.
World's biggest YouTube Channel, T-Series has achieved another YouTube milestone by being the first one to cross an astonishing #100MillionSubscribers.
Thank you for being part of our journey. T-Series – Making India Proud. ??@itsBhushanKumar #bharatwinsyoutube pic.twitter.com/s5Haz0bBT4

— TSeries (@TSeries) May 29, 2019
Although T-Series eventually won, the battle with PewDiePie helped both channels gain tens of millions of subscribers within just a few months. The battle was so intense that at one point in March, the two channels breached the 90-million-subscriber mark within hours of each another. They also exchanged the position of having the most subscribers on YouTube several times thereafter.
Although the battle was between PewDiePie and T-Series, the bigger but less obvious fight was between an individual and a corporation-run channel. Many who supported PewDiePie view the popularity of corporation-run channels as a move away from YouTube's "homebrew roots."
"Everyone is going on the rant, 'YouTube is not really becoming YouTube' and, 'it's never going to be the same now'… I think if YouTube does shift in a way where it does feel more corporate, [then] something else will take its place," the Swedish YouTuber said in a video in October.
Is the T-Series vs. PewDiePie battle over?
The YouTube battle between T-Series and PewDiePie started in September. It was among the most-talked-about events for a few months, and some websites even launched a dedicated subscriber tracker for both YouTube channels.
The battle attracted a lot of controversies as well. Felix's fanbase started and supported the "Subscribe to PewDiePie" movement with costly billboards, Super Bowl stunts and by hacking printers worldwide.
Last month PewDiePie requested that his supporters end the battle and the "Subscribe to PewDiePie" campaign they had been running for months. The YouTuber told fans that the "Subscribe to PewDiePie" campaign was started "out of love and support, so let's end it with that."
The message from the Swedish YouTuber came a month after a mass shooting in Christchurch, New Zealand, where more than 50 people lost their lives. The shooter uttered the phrase "Subscribe to PewDiePie" in his video of the incident. Although PewDiePie condemned the act, he continued to poke fun at the phrase. He also defended his jokes by calling them ironic, but later he apologized for his insensitive comments.
The battle between PewDiePie and T-Series may be over now. However, some PewDiePie fans aren't taking T-Series' latest success positively. They are criticizing YouTube for congratulating T-Series, saying the Google-owned company would have never done the same for PewDiePie, The Verge reports.
As of now, there is no comment from Kjellberg on the latest development. Currently PewDiePie has over 96 million subscribers.
About T-Series and PewDiePie
T-Series hosts some of India's biggest music stars and popular Bollywood soundtracks. The music label started its YouTube channel in 2006, although the company was founded in 1983 by Gulshan Kumar, who was originally a fruit juice seller.
T-Series' YouTube team includes 13 people who curate content in several local languages. The channel gained its last 50 million subscribers in less than a year. T-Series is currently run by Gulshan Kumar's son Bhushan Kumar, who took control of the business after the murder of his father in 1997.
PewDiePie rose to fame for his comedy sketches on the video site. T-Series might have bagged the 100 million subscribers record, but the Swedish YouTuber holds several other records, including a few Guinness World Records. PewDiePie was the first YouTuber to hit 50 million subscribers and was the most popular YouTube channel for the past six years.
In March 2015, he was the highest-earning gaming contributor to YouTube. Then in September 2015, his YouTube channel became the first to hit 10 billion views. In January, his channel became the most-subscribed-to comedy channel on YouTube. He is also the most popular independent video creator on YouTube.
Updated on