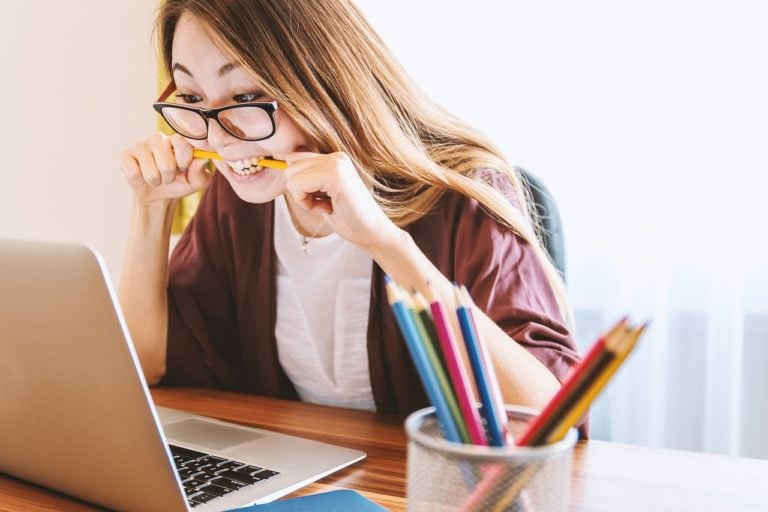 HP is known for experimenting with laptop designs and materials. It previously released a leather-bound HP Spectre Folio, and now attendees at Computex 2019 have seen HP's wooden laptops. HP released the new Envy Wood series with a "one-of-a-kind authentic wood inlay" on the palm rest.
HP's wooden laptops – not all wood
HP's Wood series includes the following models: the Envy 13, Envy 17, Envy x360 13, and Envy x360 15. These models are available in three color combinations: "Natural Silver with Pale Birch," "Ceramic White with White Birch," and "Nightfall Black with Natural Walnut."
"Expanding on the innovative use of unique materials like the use of leather in the HP Spectre Folio, HP is delivering the world's first convertible PCs with authentic wood," HP said in a press release.
Odey Warns Spread Of Stock Market Gambling Faster Than Latest "Mutation Of COVID" [2020 Letter]
Crispin Odey's flagship investment strategy, the Odey European Fund, lost - 30.5% in 2020, according to a copy of the strategy's fourth-quarter letter to investors, a copy of which ValueWalk has been able to review. This was one of the worst performances in the fund's history. Since its inception in 1992, it has lost more Read More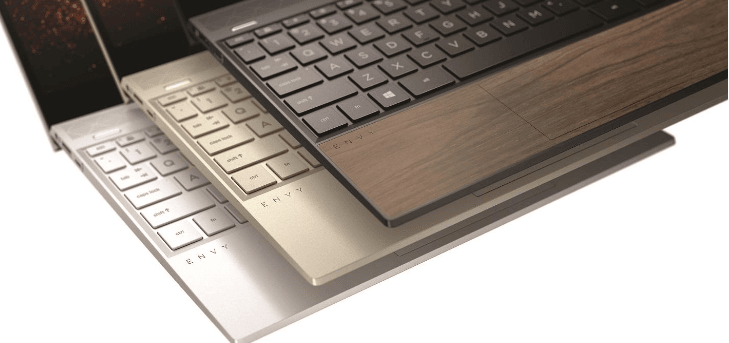 HP claims the wood grain patterns will be different on each laptop. However, what could disappoint users is that there is no wood on the cover or side of the device. The only part that is covered in wood is the trackpad and the palm rests on both sides. This means the wooden part is visible only when the laptop is open.
Except for the wood part, HP's wooden laptops are similar to the last-gen metal laptops. However, HP's wooden laptops are listed with an unspecified "next-generation" Intel Core processor and second-gen AMD Ryzen chips with Vega graphics. The high-end variant in the series will also offer users a choice of OLED screens.
Other features the laptop will come with include the Wake On fingerprint reader, several Alexa-baked features, and privacy features such as the HP Sure View9 and the HP Webcam Kill Switch solution. HP's wooden laptops are expected to be available in the fall. Pricing information is not yet available.
New VR backpack
HP also unveiled several other products at Computex 2019, including a new VR backpack. This new backpack comes three years after the launch of the first VR backpack. The new VR Backpack G2 features an eigth-gen Intel Core i7 CPU and an NVIDIA RTX 2080 GPU.
"To give creators new ways to leverage VR in their workflows, the new HP VR Backpack is the ultimate machine for both VR creation and consumption," the PC said.
HP claims the new specifications give the VR Backpack G2 30% better performance and 25% faster graphics. Like the Omen X-branded backpacks, users can slot HP's latest backpack into a dock to use it as a compact gaming PC. HP's VR Backpack G2 will be available this summer and with a price tag of $3,299.
EliteBook gets more battery life and leather
HP also updated the EliteBook 1000 series by adding a bit of leather and giving it more battery life. The new Elite x2 G4 will have a leather finish to the detachable keyboard. In terms of specifications, the Elite x2 G4 will come with up to an Intel Core i7-8665U vPro processor, 16 GB of RAM, and 2 TB of storage. The device will sport a display ranging from 12.3 inches to 13 inches in size.
Since the EliteBook 1000 series is primarily meant for business users on the go, HP's Elite x2 G4 includes standard security features such as a privacy screen to block unwanted spying and an integrated dual-camera privacy shutter.
Those who prefer a traditional laptop experience can opt for the EliteBook x360 1040 G6. This laptop with a 14-inch screen weighs less than three pounds. Moreover, the display can be rotated between tablet and laptop modes. The 4K display and maximum brightness of 1000 nits allow for easy viewing outdoors.
HP claims the EliteBook x360 1040 G6 offers battery life of up to 24 hours. Other specs include up to an Intel Core i7-8665U vPro processor, up to 32 GB of RAM, and up to 2 TB of SSD storage. The laptop packs standard security features, including a privacy screen, a built-in privacy camera and AI-trained anti-malware tech.
Another variant in the EliteBook 1000 series is the new x360 1030 G4, which is a lighter, smaller version of the 1040 G6. The EliteBook x360 1030 features a 13.3-inch display with up to 16 GB of RAM.
HP is expected to launch the Elite x2 G4 in August with a starting price tag of $1,500. The other two laptops in the series, the EliteBook x360 1040 G6 and 1030 G4 could come in July with starting prices of $1,500 and $1,450, respectively.