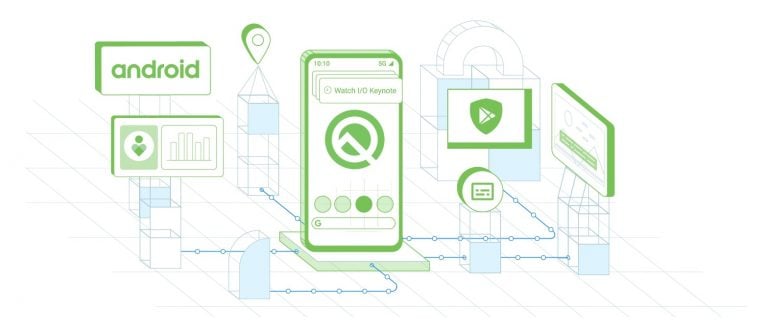 This year's I/O 2019 event hosted by Google had a lot of new features to offer, including search improvements to Google Assistant which is getting more and more personalized with time. Nevertheless, there should be a lot more things to expect from Google for the future. One of the improvements is regarding the Android updates as the search engine giant introduces Project Mainline as an ultimate fix.
Google's Project Mainline is going to be one of the main features on the upcoming Android Q operating system, and its greatest highlight is that it'll be able to perform software updates without requiring rebooting of the entire system.
There are still a lot of Easter eggs to uncover about the upcoming Google operating system for Android, simply codenamed as Android Q. Unlike the previous codenames, this one doesn't reveal as much, especially regarding its performance. However, with Project Mainline, future Android updates shouldn't require rebooting once the phone receives a security patch, which can often disrupt many users who are in the middle of texting when they accidentally accept the update.
Avoiding the Losers with XOUT Capital's David Barse
ValueWalk's Raul Panganiban David Barse, Founder and CEO of XOUT Capital, and discuss his unique approach to investing. Q1 2021 hedge fund letters, conferences and more The following is a computer generated transcript and may contain some errors. Interview with XOUT Capital's David Barse
According to The Verge, updating the next Android with a security patch will happen through the Google Play Store, which seems much more flexible. In The Verge's report it also says that Android Q will be powered by 12 modules which can be updated individually by Google, similar to the way the apps work.
"Finally, we're introducing a way for you to get the latest security and privacy updates, faster. With Android Q, we'll update important OS components in the background, similar to the way we update apps," Google says. "This means that you can get the latest security fixes, privacy enhancements and consistency improvements as soon as they're available, without having to reboot your phone."
Whether this feature will make it to Android Q's final version remains to be seen. However, it's a huge step to making mobile operating systems much more flexible compared to the ones on a computer, allowing you to effortlessly continue using your smartphone despite it installing a new security update. However, important OS updates will not be affected by Project Mainline and will still require a reboot. Also, even if the feature becomes live with the next version of Android, it will take months before all phone manufacturers that run Android have added this feature to their own phones. One thing is for sure, Pixel owners will be the first to test it.