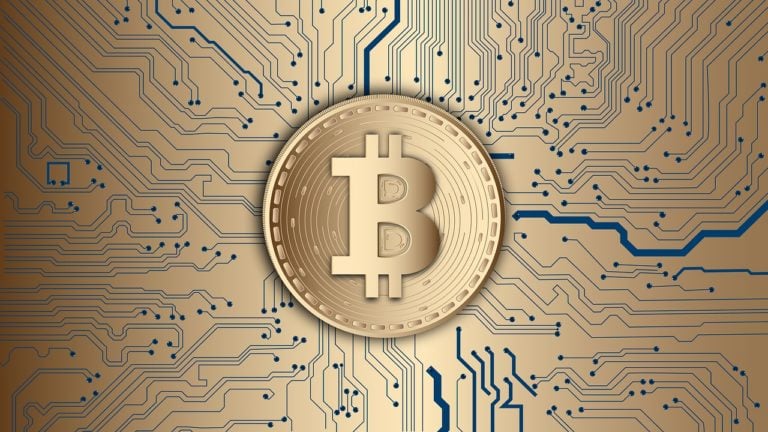 As BTC briefly hit $8,000 earlier today, we are clearly back in crypto bull market territory. This has left many investors wondering whether we're on our way to another crypto bubble. Below, blockchain and crypto thought leaders from IOST (the application-ready, next-gen public blockchain and Top 50 coin) and Travala.com (the leading blockchain-based hotel booking platform) posits on the drivers behind the recent price surge and the bull run's sustainability.
Ben Waters, Head of International Markets at IOST
[REITs]
Corsair highlights SPAC FG New America ahead of OppFi merger
Corsair Capital highlighted its investment in a special purpose acquisition company in its first-quarter letter to investors. The Corsair team highlighted FG New America Acquisition Corp, emphasizing that the SPAC presents an exciting opportunity after its agreement to merge with OppFi, a leading fintech platform powered by artificial intelligence. Q1 2021 hedge fund letters, conferences Read More
Q1 hedge fund letters, conference, scoops etc
There are multiple factors contributing to the latest bitcoin price surge that are based on bitcoin's strong fundamentals and recent market-moving news. Back in November 2018, a number of events including the Bitcoin Cash "hash war" flooded the market with an increased supply of bitcoin at a time when there was little interest in cryptocurrencies, driving down the price down from $6,000 to $3,000. At this point, the price of bitcoin to many was undervalued, resulting in smart money taking advantage of the dip and entering the crypto market. In the past three to four months, we have also seen institutional players such as Bakkt and Fidelity Investments make significant traction in the space, further indicating mainstream acceptance and legitimizing of crypto as a burgeoning asset class. During that time, many of the popular crypto projects that have survived through crypto winter are finally materializing.
More recently, investors are looking at bitcoin as a way to diversify their portfolios against the volatile equities market, which is currently being exacerbated by geopolitical tensions such as the U.S.-China trade wars. In addition, yesterday saw a flurry of bullish news, including Microsoft deploying an identity network on the Bitcoin Blockchain, Bakkt set to launch BTC settled futures contracts with custodial solutions next week, Wholefoods and Starbucks now accepting Bitcoin, and rumours of Ebay moving into the space. With record daily transactions, trading volume,  low fees and continued development including Lightning network and segwit adoption, Bitcoin's fundamentals are stronger than ever. Bitcoin is now back on the radar of savvy investors and the crypto asset class may just be getting started.
Matt Luczynski, CEO, and Co-Founder of Travala.com, the leading blockchain-based hotel booking platform said:
"Recent institutional developments such as the announcement of HTC's new smartphone with full node capabilities for the Bitcoin blockchain or updates pertaining to Facebook's Libra could account for the sudden spike in prices. As more developments involving prominent names continue, we can hope to see the end of bearish trends, ushering in a potential long-term bull market.
Although discussions surrounding cryptocurrencies are often characterised by a level of speculation, positive market sentiments are always a good sign for the industry and an increase in bitcoin prices is often accompanied by a price spike for other altcoins. With bitcoin confidently trading in the green once again, we can hope to see further advancements and investments in the blockchain space."