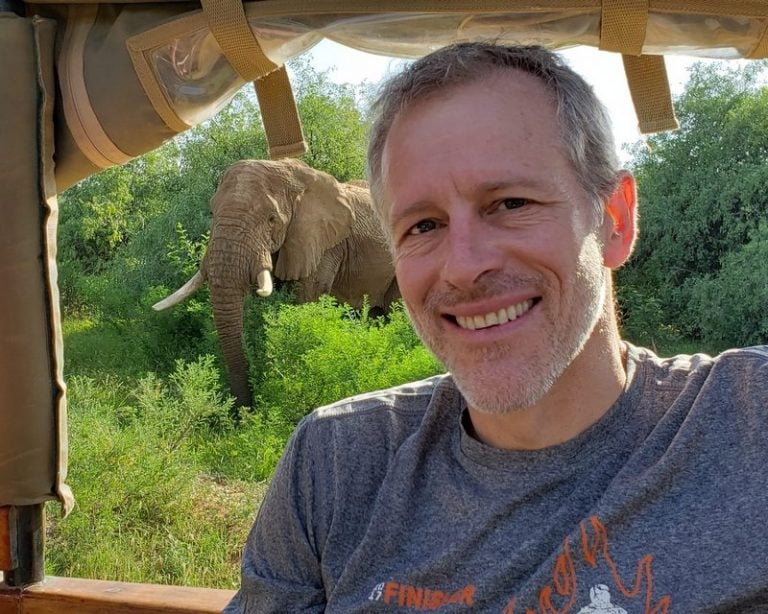 Whitney Tilson's email to investors discussing 15-page report on Tesla Inc (NASDAQ:TSLA); The Seven Keys to Long-Term Investment Success; SoftBank Founder Masayoshi Son Lost $130 Million on Bitcoin; Bill Miller; Men thinking with their 'little heads'.
1) I've spent the past day and half since Tesla (TSLA) reported earnings doing a deep dive into the earnings report as well as other recent events. I've written a 15-page report that we're sending to Empire Investment Report subscribers later this afternoon.
Michael Burry likes water, is he onto something?
When the film adaptation of Michael Lewis' book The Big Short was released last year, it caused a stir. At the end of the movie, it is revealed that one of the film's heroes, Dr. Michael Burry the first institutional investors to discover the problems with and bet against the US subprime market, has now Read More
Q1 hedge fund letters, conference, scoops etc
I realize that these two statements are perhaps arrogant and self-serving, but:
a) It's one of the best pieces of analysis I've ever written (when I sent the first draft to my editor last night, he replied: "Holy sh*t, this is fantastic!"), and
b) For anyone who has – or might have – a position in Tesla, this report is worth far more than the cost of a lifetime subscription to my newsletter.
You can subscribe and get this report – along with the ones on the other stocks in my model portfolio – here. (If you'd like to watch a replay of the April 17 webinar, click here.)
We're so sure that you'll agree that you're getting far more value than what you're paying that we're offering a 30-day money-back guarantee.
2) Picking up where I left off in last Thursday's e-mail, here's part two of my article on The Seven Keys to Long-Term Investment Success. Excerpt:
Smart investors focus on free cash flow, not net income...
Rule No. 5 is to be wary of companies that are constantly making acquisitions...
Rule No. 6 may surprise folks familiar with my work: Avoid shorting, but respect short sellers...
My last bit of advice when it comes to investing is to keep things simple...
3) SoftBank's Masayoshi Son has an incredible track record betting on emerging technologies, but he sure top-ticked the bitcoin bubble. I should put him on this e-mail list – my e-mail calling the top the very hour bitcoin peaked at $20,000 on December 16, 2017 might have saved him! At least he had the good sense to get out in early 2018... SoftBank Founder Masayoshi Son Lost $130 Million on Bitcoin. Excerpt:
Masayoshi Son, the billionaire founder of SoftBank, made a huge personal bet on bitcoin just as prices for the digital currency peaked, losing more than $130 million when he sold out, according to people familiar with the matter.
Mr. Son, who launched the world's biggest venture-capital fund on the strength of his long-term investing acumen, made the investment in late 2017 at the recommendation of a well-known bitcoin booster, whose investment firm SoftBank bought that year, the people said.
4) I've been a big fan of Bill Miller's since I first started investing in the late 1990s. He's a smart investor who thinks outside of the box – and a super nice guy to boot (I've had the pleasure of meeting him on many occasions).
I enjoyed this article about a talk he gave recently: What Bill Miller says is his main advantage and why Amazon will double in 3 years. I think he's right that Amazon will double in three years. But this really caught my eye: I like buying stocks that are at or near their 52-week lows, but Miller recently bought Avon Products (AVP) at a 72-year low (and it's doubled this year)!
5) One of my Five Calamities That Can Destroy Your Life is loss of reputation/freedom – and one sure way for this to happen is to get caught up in a sex scandal. Here are three more additions to the seemingly endless numbers of prominent men who were thinking with their little heads, not their big ones:
Best regards,
Whitney
---
2) My friend Andrew Left has sold his Tesla (smart man!): https://www.reuters.com/article/us-tesla-shortsellers/citrons-left-says-he-is-no-longer-long-or-short-on-tesla-idUSKCN1S208T:
Citron Research Founder Andrew Left is no longer long or short on Tesla Inc, he said in an emailed statement on Thursday.
2) Another friend, Marcelo Lima, tweeted this:

---
Musk settles with SEC
From a friend:
Musk didn't have to pay any penalty for his transgressions:
https://www.courtlistener.com/recap/gov.uscourts.nysd.501755/gov.uscourts.nysd.501755.46.0_2.pdf
They just "fixed" the language. Nothing in the text says anything about monitoring whether he actually will follow the agreement. No monthly reports. No nothing.
Lame and weak.
Probably worth a 2% relief rally for the stock, but not much more though.
This may help pave the way -- for as far as it goes -- to eliminate one checkbox on the way to a capital raise. But who wants to put money into a company which is seeing falling sales, falling margins, resigning executives, four board members resigning, and the worst balance sheet in the industry? It may simply be too late for this company.
They should have done this 12-18 months ago, when their revenue were rising. Now, with shrinking revenue and falling margins, it's too late.
---
Empire Financial Daily: Weekly Recap
Dear Empire Financial Daily reader,
Thanks for signing up to receive my free daily e-letter!
In case you missed any of this week's essays, you can catch up on them below:
Best regards,
Whitney
P.S. I'd love to hear from you to help improve the quality of my e-mails. Send me your feedback – good or bad! – by clicking here.