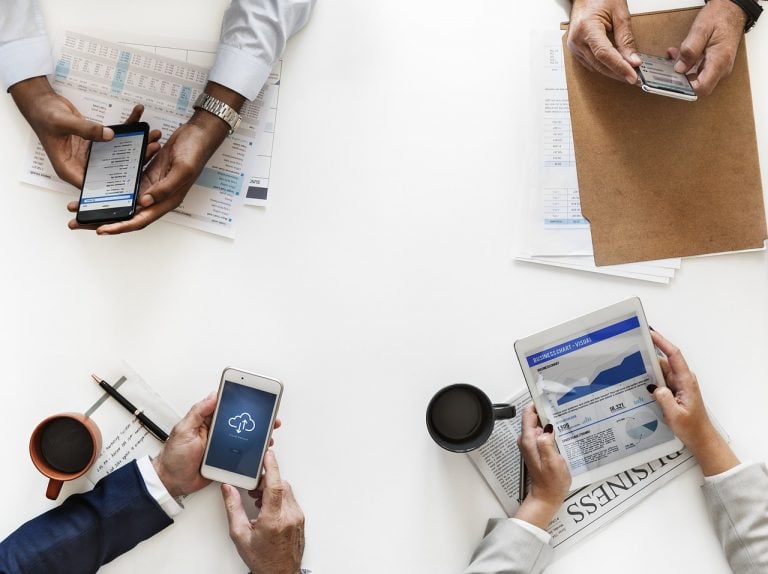 Gerry Frigon, Chief Investment Officer at Taylor Frigon Capital Management comments on the 'Fickle Market':
"There are times in the professional investment management business that we humbly sit back and scratch our heads when observing the workings of the market.  The past six months may be the most vivid example of such a time. During the fourth quarter of 2018, we watched many of our companies, the vast majority of which were doing very well in their respective businesses, see their stock prices drop significantly on very little volume in trading, displaying levels of volatility more appropriate to a time of impending or ongoing economic disaster. The first quarter of 2019 was all that in reverse.
Q1 hedge fund letters, conference, scoops etc
Alkeon: Big Tech Is Only Just Getting Started
The ACAP Strategic Fund's managers see a "significant scarcity of attractive asset allocation choices globally," but also a strong environment for fundamental stock picking. Q2 2021 hedge fund letters, conferences and more According to a copy of the fund's second-quarter investor update, which ValueWalk has been able to review, its managers currently hold a balanced Read More
"These times solidify our view that it is futile to try and outguess "the market" at any given moment, and that adherence to strict analysis of business is the best guide in determining where to allocate capital. We have determined there are three major areas of change which impact the business landscape, creating three broad categories which we examine and within which we build our narratives for investment decision. Those three broad categories are: Demographics, Technology and Business Processes." 
Demographics
One of the oldest and most successful narratives we have used as the basis for investment decisions over the years involves the aging of the baby boom generation.
In order to serve the healthcare needs of the baby boom, the sheer volume of baby boomers has made it very lucrative for medical device companies to develop innovative products to help baby boomers live a more active and productive life much further in age than their parents ever did.
Current and former TFCM Core Growth companies such as Glaukos (glaucoma treatments), Mazor Robotics (robotic spinal surgery), and Resmed (sleep apnea treatment) have all seen great success.
Technology
In the technology world, "cloud computing" has in many ways changed the way businesses operate and structure their technology needs. But now, the cloud concept is no longer the new phenomenon.
While there continues to be a significant opportunity both for companies who transition to the cloud and for the companies that provide cloud services, the cloud itself is evolving.
We believe the coming years will see a proliferation of a phenomenon known as the "edge cloud," in which data-center functions move to the edge of the network as more and more devices that require very low latency come online.
The Internet of Things (IoT) has become a buzzword that in some ways has been over-used, but whether it is autonomous vehicles or sensors built into an airplane engine to alert of dangers before they happen, the need for edge cloud capability is growing fast.
Companies such as ASOCS, Ltd. (mobile edge clouds), QuickLogic (extremely low-power, "always-on" processing), and Nvidia (high performance graphic processing) may all be positioned to benefit from this transition to the edge.
Business Processes
Business processes are being affected by many of the technology narratives as well, so there is a cross-over aspect between these three major narrative categories or "schemas."
Companies are finding it necessary to adapt to all of the technological changes that have been taking place at breakneck speed in recent years.
As such, companies like EPAM Systems (IT consulting), NV5 Global (outsourced engineering), FactSet Data Services (financial software/databases) and Zuora (subscription services software) are all aiding businesses as they strive to compete.