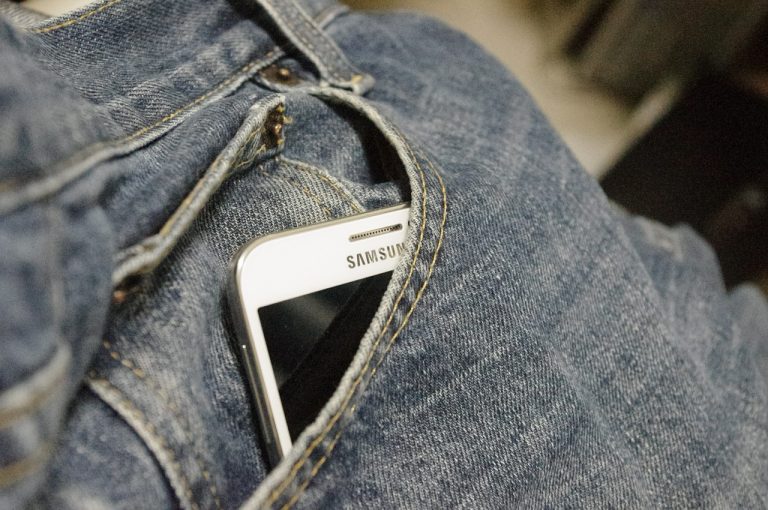 Samsung has long been selling two variants of its smartphones, one powered by its homegrown Exynos chips and the other powered by Qualcomm's Snapdragon chipset. Devices powered by the Snapdragon chip are generally considered to be better. However, when it comes to the Galaxy S10's dual-GPS support, there seems to be some confusion.

What's the confusion?
No Galaxy S10 models currently show support for dual-frequency GPS. However, many believe both the Exynos- and Snapdragon-powered Galaxy S10 models do have the capability to support it. The confusion is that if the devices are capable of dual-GPS support, then why is Samsung holding the feature back. Moreover, some have found the feature to be up and running in one region where Samsung sells its devices.
Before we move further, it would be better to understand what dual-GPS is and why it is important.
Fund Manager Profile: Zhang Hui Of China's Southern Asset Management
Historically, the Chinese market has been relatively isolated from international investors, but much is changing there now, making China virtually impossible for the diversified investor to ignore. Earlier this year, CNBC pointed to signs that Chinese regulators may start easing up on their scrutiny of companies after months of clamping down on tech firms. That Read More
Difference between single and dual frequency GPS
As PiunikaWeb explains, GPS (Global Positioning System) is not the only satellite-based radio navigation system currently in existence. In fact, GPS is only the U.S. version of the technology. Similarly, Russia has GLONASS (Global'naya Navigatsionnaya Sputnikovaya Sistema), while the European Union has Galileo. There are also other less-popular satellite-based radio navigation systems, such as China's BeiDou and India's NAVIC. Together, all of them are called Global Navigation Satellite Systems (GNSS).
With Android 7.0 Nougat, Google started supporting multiple-frequency GNSS. Use of multiple-frequency GNSS enhances positional accuracy, while single-frequency GNSS can often give an inaccurate result of your location.
In the case of dual-frequency GNSS, the device is assisted by an additional radio signal from each satellite, unlike single-frequency GNSS, which uses only one signal. A single-frequency GNSS smartphone gets a signal by the name of L1 for the GPS satellite and E1 for the EU's Galileo.
However, a dual-frequency GNSS smartphone receives one more signal — L5 for GPS and E5a for Galileo. It means a dual-frequency GNSS smartphone will receive both L1 and L5 signals from the GPS satellite.
In case of single-frequency GNSS, the signals from the satellite are susceptible to multi-path errors, such as signals bouncing off a building. Such an issue is pretty common in congested areas, resulting in inaccurate readings. As signals bounce off structures, they produce echo signals that could mislead any devices that are picking them up.
In addition to the satellite signal, the quality of the antenna in the smartphone is also crucial for accurate results. However, the antenna is secondary to the satellite signal.
To overcome multi-path errors, use of a dual frequency GNSS is gaining in importance. It has been observed that the second signal is less prone to multi-path errors and brings the margin of error down from 5 meters in the case of single-frequency GNSS to just 30 centimeters.
What's happening with the Galaxy S10's dual-GPS support?
Broadcom introduced a receiver for dual-frequency GNSS (labeled as BCM47755) in September 2017, but the first smartphone featuring this receiver, the Xiaomi Mi 8, didn't land on the market until late last year. The Mi 8 does support dual-frequency GPS.
Samsung is often among the first to support new technologies, but it seems to have blocked dual-frequency GPS on the Galaxy S9 series. Interestingly, Samsung uses GPS chips from Broadcom in the Exynos-powered models.
Several users believe the Exynos-powered Galaxy S10 and Galaxy S9 use a variant of Broadcom's dual-frequency GNSS chip. Specifically, both models feature the BCM47752 chip. There is no information on if this BCM47752 chip, which is very close to the BCM47755 chip, supports dual-frequency GPS or not.
The Snapdragon-powered variant, on the other hand, uses Qualcomm's integrated GNSS receiver, which is itself capable of receiving dual-frequency GPS signals, according to PiunikaWeb. The specs of the Snapdragon 855, which powers U.S. variants of the S10, list "Satellite Systems Support: GPS, GLONASS, Beidou, Galileo, QZSS, SBAS, Dual frequency GNSS."
Although there is no confirmation from Samsung, Broadcom or Qualcomm about the Galaxy S10's dual-GPS support, so far only the unlocked Snapdragon models in Hong Kong are reported to be getting dual-frequency GNSS signals.
"I can unfortunately confirm no L5 signals on a US AT&T Galaxy S10+, SM-G975U. Holding out hope that a software update enables it in the near future!" one user said in a post on Medium.
Google also maintains a list of devices that support dual-frequency GNSS, and that list also doesn't feature the Galaxy S10 line-up.
As of now, there is no clear reason why the Galaxy S10's dual-GPS support is enabled only for the Hong Kong variants. Samsung could probably enable the feature on all Snapdragon-powered Galaxy S10 via a software update, but it hasn't. This is what is intriguing  developers.
Trying to figure if the SGS S10 has a dual frequency (L1+L5) and RTK (5cm) capable GPS/GNSS receiver. All the reviews focus on screens and pixels and gigs of storage. The Snapdragon 855 seems to have that capability, but not all S10s will use that SoC. Waterpoof also important.

— Joe Desbonnet (@JoeDesbonnet) February 20, 2019
Updated on