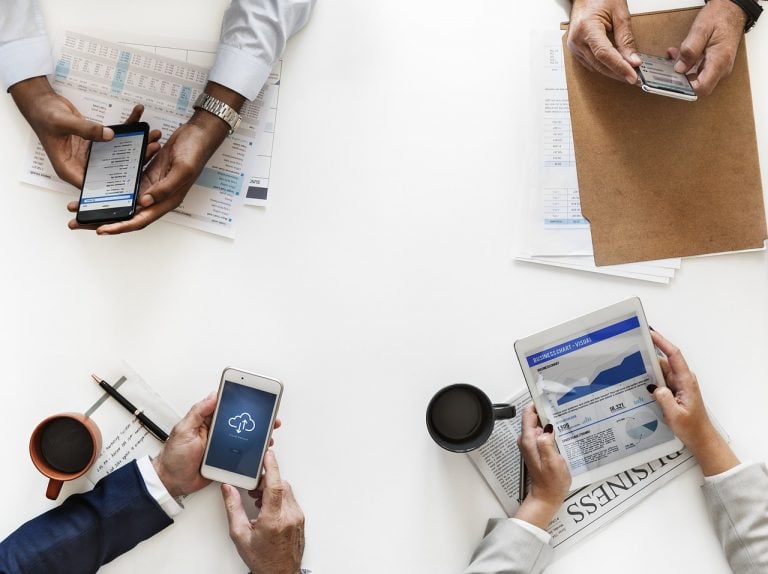 Notes from New Orleans (not a Preservation Hall record):
Citi's co-head of global M&A, Mark Shafir, gave the traditional banker's overview of the market for transactions at the opening of the conference. "My client conversations suggest people are still interested in doing deals, even if the numbers don't," was the (traditional banker's) message. Yet indicators suggest that M&A could be down between 17% and 25% in 2019, depending on how far back the indicators go. One factor among many: activism "is clearly alive and well," Shafir said. "It's been a terrific performer, so it's certainly not going away." Wellington Asset Management intervening in Bristol-Myers Squibb's acquisition of Celgene got a shout out.
Q4 hedge fund letters, conference, scoops etc
An indicator of our own: according to Activist Insight Online, 29 companies worldwide had been targeted by activist investors advancing M&A demands by March 8, a decline on the 37 seen at a similar stage in 2018. Opposition to M&A has surged in the U.S. during that short period but, as usual, is behind pro-deal activism.
A discussion of environmental, social, and governance (ESG) issues as a shareholder concern between current Delaware Chief Justice Leo Strine and his predecessor Myron Steele agreed that they were "here to stay" and pointed to formal European concessions to workers' interests as areas where the U.S. was relatively modest in its deference to ESG, while adding that "top-down" approaches – such as Elizabeth Warren's suggested reforms – were less likely to be effective than leaving the matter to shareholders.
Ted Yu, chief of the Securities and Exchange Commission's M&A office, said 13D reporting rules are not currently on the rulemaking agenda but added, "Through our filing review programs, we do see quite a bit of 13D disclosure that gives us pause." Item four disclosures often rely too heavily on boilerplate disclosures and don't reflect reality, he added. Leo Strine argued the activist's purpose was of secondary concern, behind better disclosure on its net exposure (i.e. hedges), and how long-term its capital is. Nonetheless, guidance on item four could be coming.
Yu also said activists using the Edgar filing system to cheaply solicit support but not seeking proxy voting authority (typically withhold campaigns or shareholder proposals, not proxy contests or opposing M&A) without properly disclosing their identity, had been receiving "a friendly call" to remind them of their obligations under last July's guidance.
As this goes to press, the activism panel was yet to take place. Gladstone Place Partners, whose CEO Steve Lipin is hosting the prior panel, put out a thought piece charting activists' transformation into a "frenemy" of management. "In addition to being a thorn-in-the-side, an activist fund can be a critical supporting voice in a contested situation," Mike Flaherty and Josh Clarkson wrote. The announcement that Nelson Peltz would be serving as an adviser to Aurora Cannabis with options for a significant shareholding landed a day before the conference.
---
New York-based consultants AlixPartners has conducted a survey of 500 senior executives at European companies, in which only one in 10 respondents rate their ability to meet the threat of activism highly and 53% lack a clear strategy for dealing with activism. "While public companies recognize that activism is on the rise, there is a lack of clarity as to the pre-emptive steps they should be taking to protect themselves," Alix Managing Director Eric Benedict said in a statement. "The fact that so many are uncertain as to how to prepare means the door is increasingly ajar for activist entry."
Seth Klarman Describes His Approach In Rare Harvard Interview
In a rare interview with Harvard Business School that was published online earlier this month, (it has since been taken down) value investor Seth Klarman spoke at length about his investment process, philosophy and the changes value investors have had to overcome during the past decade. Klarman's hedge fund, the Boston-based Baupost has one of Read More
The rise in consultancies – including EY, Alvarez & Marsal, and Deloitte among others – as part of the activism defense bench in Europe is worth noting. With brokerages playing a powerful role in the U.K. in particular, it hasn't always been easy for the M&A departments of investment banks or specialist investor outreach teams to make inroads with issuers. That consultants think they can gain access to troubled companies may be due to one of several factors: that no one adviser type has become the undisputed lead in Europe; that Europe's governance regimes are less contentious (although not always better); or directors' preference for capital allocation over transactions as a defensive ploy.
---
Quote of the week comes from King Street Capital, a New York-based activist that wants to make Toshiba a test case for corporate governance reform in Japan by launching a proxy fight. Although it hasn't ruled out a "consensual resolution," it wrote this week that it wanted to replace a majority of the board,
"We are willing to take this extraordinary step given the significant value we believe can be unlocked through Toshiba's transformation, the importance of Toshiba's success to Japan's corporate governance reform and the careful eye of global capital markets on Toshiba's turnaround efforts," the letter read. "We strongly believe that, with a focused sense of urgency, Toshiba can reemerge as one of the best and most admired companies in Japan and become a role model for the Third Arrow reforms put forward by Prime Minister Abe."
Updated on