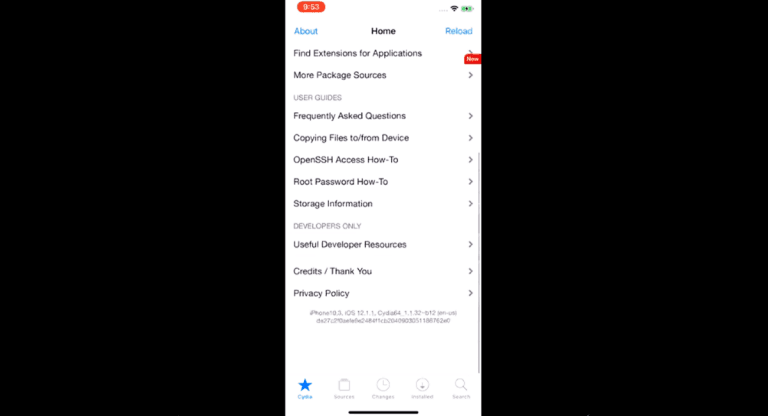 The jailbreak community hasn't yet got its hands on a full-fledged public iOS 12 jailbreak, and now many had begun to lose hope. But there has been a lot of activity in recent weeks, which has revived hopes that we could see an iOS 12 jailbreak soon. Developer Sam Bingner of the unc0ver jailbreak team has shared a short video on Twitter demoing Cydia for the unc0ver jailbreak.
Bingner teases Cydia for unc0ver jailbreak
The Cydia package manager appears to be compatible with iOS 12, iOS 12.1.1 beta 3, and iOS 12.1.2. Bingner managed to install Cydia on a jailbroken iOS 12 device. The developer said that only "minimal stuff" was working. There is still a lot of work left to do.
Well minimal stuff works – still need to do a lot but I have a shell, Cydia works and substrate mostly works. Don't hold your breath but it's progressing. pic.twitter.com/bBbZO2Seoy

ValueWalk's July 2022 Hedge Fund Update: Tiger Cub Hedge Fund Shuts Down

Welcome to our latest issue of issue of ValueWalk's hedge fund update. Below subscribers can find an excerpt in text and the full issue in PDF format. Please send us your feedback! Featuring Andurand's oil trading profits surge, Bridgewater profits from credit, and Tiger Cub Hedge Fund shuts down. Q1 2022 hedge fund letters, conferences Read More

— Sam Bingner (@sbingner) February 12, 2019
You can see Cydia loading and refreshing in the 25-second video. The developer can be seen navigating to a product page and installing a package. You'd also notice the familiar Return to Cydia button. As RedmondPie points out, the developer still has a lot of work to do before it could be made available to the broader community.
Pwn20wnd, a well-known name in the jailbreak community, said in a tweet, "Cydia is looking good on iOS 12." However, Pwn20wnd confirmed in a Reddit thread that it would be distributed only within the team until the sandbox patches are fixed and CoreTreust workarounds are in place. One big problem with jailbreaks is that developers need to work on various pieces and put them together, and then ensure that all parts are working as intended before releasing it to the public.
Developer-centric jailbreak released, when is public jailbreak coming?
Despite all the activity on the unc0ver jailbreak and other tools, we don't know if or when a functional iOS 12 jailbreak would arrive. It's a waiting game at this point. Earlier this month, developer Jake James released the RootlessJB tool for iOS 12. It's a developer-centric jailbreak, meaning casual users are discouraged to install it on their iPhones or iPads. If you are a developer, here's the step-by-step process to install it.
The RootlessJB tool doesn't offer root access or package managers such as Cydia. It works only with iPhones and iPads running the A9, A10, and A11 chips, which cover devices from iPhone 6S through iPhone X. The latest iPhone XS, XS Max, and iPhone XR running A12 chipset aren't compatible. Jake James has updated RootlessJB to allow it to tweak unsandboxed apps, but it still can't tweak sandboxed apps.
RELEASE: rootlessJB 3.0.
– Add initial support for iOS 12.
– Now for now works on A9-A11
– No tweaks or code injection yet
– Spawns SSH via dropbear
– dev-only?
– Read README
– Enjoy! https://t.co/WMHLnvfFQa

— Jake James  (@Jakeashacks) February 2, 2019
Separately, another developer Tihmstar has released an iOS 12 exploit called "v3ntex" that could be used in a future jailbreak. Tihmstar tested the v3ntex exploit on their iPhone 6 running iOS 12.1.2 and warned that it might work only in limited situations. You can check it out on its Github page. It still needs to be improved to "replace at least one non-deterministic component," said Tihmstar.
If this looks familiar to you, you might wanna try to run it on iOS 12 ;)
I feel like some thing might still be improved, but idk when i can be bothered to do so.

Meanwhile, have fun with v3ntexhttps://t.co/8Xz40VBKuo
As you may have guessed, only tested on iPhone6,2 12.1.2 :P pic.twitter.com/Wdg6nGHNG1

— tihmstar (@tihmstar) February 11, 2019
Jake James, the developer behind RootlessJB, also tried Tihmstar's v3ntex exploit but couldn't get it to work. Tihmstar had earlier released the V1ntex exploit for iOS 11.4.x.
Dammit I can't get tihmstar's exploit to work either. Used offsets I found earlier for v1ntex but it's not even starting the exploit, get "invalid msg-type" on line 778

— Jake James  (@Jakeashacks) February 11, 2019
It's only a matter of time before someone releases a public iOS 12 jailbreak. It would be interesting to see which developer manages to reach the finish line first. Anyway, Apple doesn't like the idea of jailbreaking. It has repeatedly warned the iPhone and iPad users that jailbreaking could expose their devices to malware and hacking attempts. It could also cause apps to crash or behave abnormally.
Apple has stopped signing the iOS 12.1.2 and iOS 12.1.1 firmware versions. Those who have upgraded to iOS 12.1.3 or 12.1.4 can no longer go back to earlier versions. The Cupertino company traditionally stops signing older software versions to ensure that users have the latest security and stability improvements.
Updated on