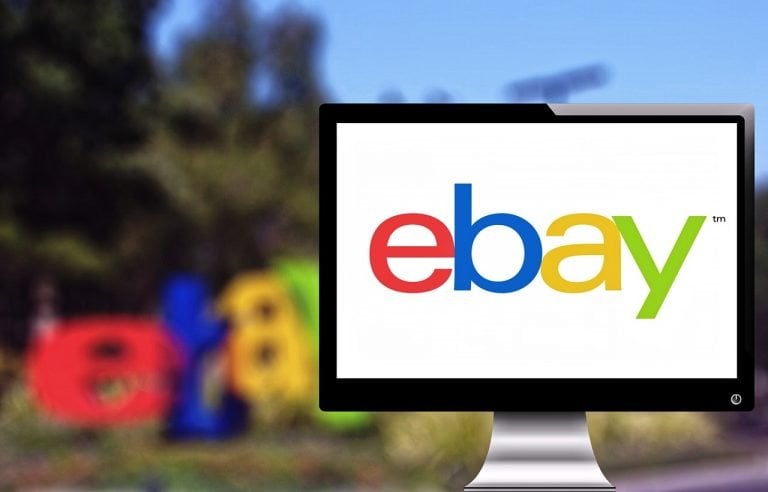 The eBay app on iOS appears to be experiencing some issues. Many iPhone and iPad users have taken to social media to complain about the eBay app crashing on iOS, according to tech site PiunikaWeb.

eBay app crashing on iOS: What's happening?
Users are complaining that they are unable to access the app at all.
"@AskeBay your eBay app isn't working on the iPhone. Keeps kicking me out! Now unable to respond to messages," one affected user tweeted.
[Exclusive] ExodusPoint Is In The Green YTD Led By Rates And EM/ Macro Strategies
The ExodusPoint Partners International Fund returned 0.36% for May, bringing its year-to-date return to 3.31% in a year that's been particularly challenging for most hedge funds, pushing many into the red. Macroeconomic factors continued to weigh on the market, resulting in significant intra-month volatility for May, although risk assets generally ended the month flat. Macro Read More
Some users are complaining that once they open the app, the screen goes blank and then returns to the home screen. Others say the app is not opening for them at all, while still others complain that they are unable to answer messages.
@AskeBay my ios app updated this morning and now it won't open at all!! Big fixes actually created a bug!!!

— Kate Elizabeth (@KatherineBlue84) February 15, 2019
As of now, it is not clear what is causing the issue, but many users say they have been facing the issue since the latest iOS update.
"@AskeBay since your latest app update on my iPhone I can't open Ebay app…," one user tweeted.
@AskeBay just done update for eBay app and it will not work now 5.28.1 version ,using a Apple iPad . Not working just crashes

— holly crane (@southfleet1) February 15, 2019
This isn't the first time users have been having problems with the eBay app crashing on iOS devices. In fact, there have been similar complaints with previous iOS versions dating as far back as 2016. There is no information about how widespread the issue is. It is also unclear if Android users are facing the same issue or not.
For now, there is no comment from eBay about the issue.
A few workarounds if eBay is crashing on your iOS device
Affected users have been trying various workarounds with very little success, but until eBay or Apple releases a fix, you can try some general workarounds that do sometimes fix apps that are crashing.
The first workaround is to simply restart the iPhone. However, one user said he tried it, but but eBay still crashed on his iOS device.
Another workaround is to clear some memory to free up some storage space. More space usually makes phones work faster, so it could prevent crashes. To clear space on your phone, go to Settings > Safari> Clear history and website data.
You can also try quitting and then re-launching the app. To do this, press the home button and close all the apps that are running. Once the apps are closed, go back to the iPhone Home Screen and the launch the app again. Hopefully, the app that was crashing will work now.
Reinstalling the crashing app could also help you fix the issue. To uninstall the app, press the app icon for two to three seconds and then press the X button on the top of the app icon. After the app is uninstalled, visit the App Store and re-install the app.
Updating your device with the latest patch could also help you fix the app crash. To update the phone, go to Settings and then tap "General." If the "Software Update" option shows any pending update, it will display a notification suggesting an update is available. However, since users started facing the issue only after the latest update, it is unlikely there will be any updates available to fix the problem that's causing the eBay app to crash on iOS devices.
The last workaround is to restore your iPhone to the factory settings. To do this, connect your iOS device to a PC/Mac > Open iTunes > Select your iPhone > Restore backup in iTunes > Restore. If you are planning to restore your device, don't forget to back up all your data because restoring will erase the data on your iOS device.
Hopefully one of these workarounds will help you address the issue which is causing eBay to crash on your iOS device. If the issue remains, you must contact the support team and register a complaint with them.
iOS 12.1.4 fixes a few bugs and triggers a new one
To fix other issues, Apple released version 12.1.4 of iOS last week. The update included a few bug fixes, like one addressing a "memory corruption issue," and another that allowed malicious apps to run code with kernel privileges. The update also fixed an issue with Live Photos.
Apart from these, iOS 12.1.4 addressed the Group FaceTime bug which allowed users to eavesdrop on those they called even if they didn't pick up. The feature was disabled by Apple due to the bug, but the latest update re-enables the feature.
@AppleSupport Hey Im Currently on an Iphone Xs Max and having issue connecting to my home Wifi Network… Im on ios 12.1.4

— jenny charles (@jennych38502337) February 8, 2019
In addition to fixing these issues, the update apparently triggered a new problem for some users. Since the update, a few users say they are facing problems with connectivity. Whether or not the issue is widespread is not known for now.
Updated on