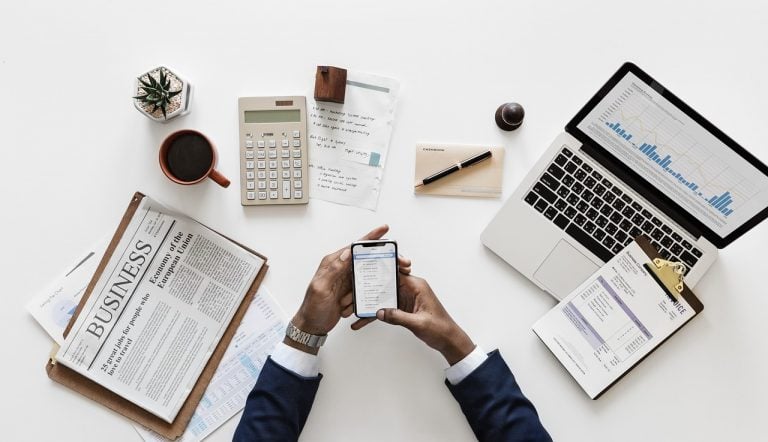 A Q&A session with Dan Rasmussen, Portfolio Manager of the famed Verdad Capital as well as, Nick Schmitz, Japan Portfolio Manager, and Brian Chingono, Director of Quantitative Research. The full podcast is available for all readers, the full 10,000 plus word transcript is available below for ValueWalkPremium subscribers and our profile on HiddenValueStocks with Verdad from summer 2017 is avaible for HVS subscribers – enjoy!
Quantitative Investing With Dan Rasmussen, Nick Schmitz And Brian Chingono
Electron Rises 5.1% Buy Renewable And Infrastructure Stocks: Q1 Letter
Electron Capital Partners' flagship Electron Global Fund returned 5.1% in the first quarter of 2021, outperforming its benchmark, the MSCI World Utilities Index by 5.2%. Q1 2021 hedge fund letters, conferences and more According to a copy of the fund's first-quarter letter to investors, the average net exposure during the quarter was 43.0%. At the Read More
Q4 hedge fund letters, conference, scoops etc
Transcript
Good morning podcast listeners, today's very special episode, I am joined with Dan Rasmussen, the Founder and Portfolio Manager of Verdad, Nick Schmitz, Japan Portfolio Manager and Brian Chingono, Director of Quantitative Research. Prior to starting Verdad, Dan worked at Bain Capital and Bridgewater Associates, he graduated [inaudible] from Harvard, and received his MBA from Stanford Graduate School of Business. Nick served as a Captain in the Marine Core in Afghanistan and has taught Political Science at the US Naval Academy, in addition he [inaudible] in Japanese at the US Naval Academy and has lived in Japan completing a language emersion in Tokyo. He received his MBA from the Stanford Graduate School of Business and a Master of Philosophy from Oxford University as a Rhodes Scholar. Prior to joining Verdad, Nick worked at Goldman Sachs, prior to joining Verdad also Brian worked at Dimensional Fund Advisors and Credit Suisse. He received his MBA with Honors from the University of Chicago School of Business where he concentrated in finance, statistics, econometrics, he's a graduate of Harvard University where he concentrated in government with economics as a secondary field. Brian and Dan authored two research papers related to Verdad's investment strategy, leverage small value equities and forecasting debt paydown among leverage equities. In today's episode we will discuss what they found works in investing. I want to welcome Dan, Brian and Nick to the show and I want to welcome our listeners to a very, very special episode.
Welcome to ValueTalk with Raul.
Alright, [inaudible] to a very special episode. I have Dan, Brian and Nick from Verdad Advisors. And Dan, Brian and Nick welcome to the show.
Dan Rasmussen: Thanks so much, Raul.
Nick Schmitz: Thank you.
And I just want to know [inaudible], if you can tell me about your background and what led you to finance and investing?
Dan Rasmussen: Sure. I'll start and then hand it off to Nick, and then Brian. So I'm Dan, I started out really in investing because my dad was a lawyer and my junior year of college dad said that I shouldn't take a job that billed by the hour, but rather a job that paid based on the quality of decisions. So I applied for internships in investing and was lucky enough to get one at Bridgewater and I fell in love with really some of the ideas that Ray Dalio and Bridgewater espoused about searching for truth and betting on laws that govern markets and Ray Dalio used to say that investing is the Olympics of the mind, that it's the most intellectual business pursuit because you're simply betting on ideas. And I sort of fell in love with that idea, went to Bain Capital afterwards and then started Verdad in 2014.
Nick Schmitz: Thanks, and you have Nick here, I came to investing by way of meeting Dan at Stanford Business School, about day one there he recommended that I read Andrei Schleifer, Robert Shiller and Excess Volatility and kind of fell in love with the topic. Prior to that I was on a teaching faculty with the Political Science Department in the US, and before that I was a Marine Infantry Officer since 2009 and Afghanistan before that. So I came to it via Dan at Business School and his philosophy on investing and the academic literature on it I found fascinating. And worked at Goldman Sachs for a while right after Business School and then following that I run the dedicated Japan version of our strategy as my minor was Japanese in undergraduate. So sort of a circuitous route but found my way into hedge funds at the end state of it through Dan.
Read the full transcript with Dan Rasmussen Nick Schmitz, and Brian Chingono on ValueWalk Premium