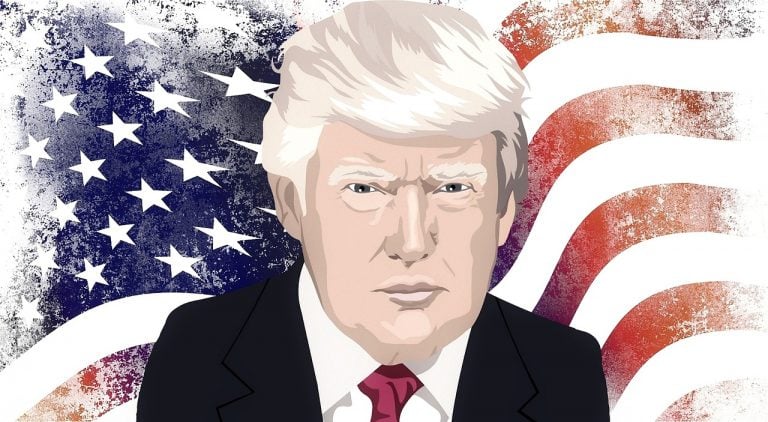 Whatever you thought about the midterm election results this week, you can say this much: The stock market was taking it all in stride, up more than 1 percent across the three major indexes.
The rally reflected a sigh of relief, says finance professor David Kass at the University of Maryland's Robert H. Smith School of Business. And it's likely the start of a three-pronged rally that will continue through the next year.
First up is that relief. There'll be no more ruminating about who might win this election and what it might mean for the economy, for corporations, for trade relations. The first part of that question, at least, has been asked and answered.
Star hedge fund macro trader Colin Lancaster warns: Inflation is back
Talk of inflation has been swirling for some time amid all the stimulus that's been pouring into the market and the soaring debt levels in the U.S. The Federal Reserve has said that any inflation that does occur will be temporary, but one hedge fund macro trader says there are plenty of reasons not to Read More
Q3 hedge fund letters, conference, scoops etc
Democrats regained control of the House of Representatives and will move into the governor's offices in a few key states. Republicans, meanwhile, maintained control of the Senate, even picking up some seats in closely contested states.
"The stock market doesn't like uncertainty. So it's feeling better now that the uncertainty about the election has been removed," says Kass.
Second is that the results brought few big surprises. The results, by and large, were in line with what polls, pundits and general observers had predicted. That stands in contrast, he says, to 2016 when so many analysts got it wrong.
Third is tradition. Stock markets like midterm voting. Since 1946, Kass notes, stock markets have notched gains in the 12 months after midterm elections. And that's regardless of whether the congressional balance of power tilts in the favor of the Democrats or the Republicans.
"I think it's especially meaningful now with a president who wants to get reelected in 2020, and who appears to view the stock market as a scorecard of how he is doing as president," Kass says. "The stock market has done well so far during his time as president, and he has been known to take credit for that."
The main determinants of stock prices going forward, Kass says, are likely to be interest rates and corporate profits. The Federal Reserve is expected to continue to increase the federal funds rate, likely by a quarter-percentage-point every three months for the next year.
"But even with interest rates at 1 percentage point higher than they are today, we will still be near historically low levels, relative to where interest rates were before the financial crisis, when interest rates were brought down to zero to get out of it," he says.
Corporate profits, meanwhile, he says, will likely continue to grow, as they have been.
But it's not all sunshine, he adds. "The one major headwind," he says, "is trade policy. Our trade policy, specifically, with respect to China must be resolved and needs to be resolved, hopefully, within the next year."
President Donald Trump and Chinese President Xi Jinping are slated to meet at the G20 meeting in Buenos Aires late this month, but it's unclear whether the two will discuss the billions of dollars in tariffs and counter-tariffs that have been restricting trade between the two economies.
"If the trade dispute can be resolved, if the issue of tariffs can be taken off the table, I think it will boost the stock market by about 10 percent from where it is now. But that's only if – if – this can be achieved," he says.
The threat posed by a trade war with an important partner, Kass adds, is "the one major drawback" to the U.S. economy, with unintended consequences that are hurting industries and could cost many jobs.
Article by Smith Brain Trust, University Of Maryland's Robert H. Smith School of Business