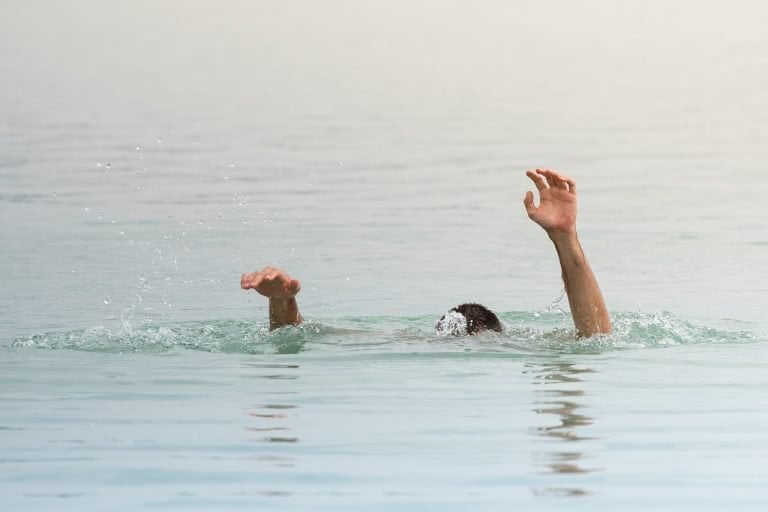 Perhaps one of the most well-known "secrets" in the managed futures CTA industry is the risk associated with the un-hedged "naked" short-selling option strategy. Author and registered Commodity Trading Advisor James Cordier of OptionSellers.com was the latest causality of a strategy known to "capsize the boat," resulting in a dramatic loss for clients invested in the strategy.
With a well-documented history of statistical probability resulting in eventual catastrophic failure of the naked short-selling option strategy, the real question with Cordier's loss is why don't investors generally recognize the risk potential?
The 3rd Annual 360 Degree Credit Chronometer Report with Joseph Cioffi
ValueWalk's Raul Panganiban interviews Joseph Cioffi, Author of Credit Chronometer and Partner at Davis + Gilbert where he is Chair of the Insolvency, Creditor's Rights & Financial Products Practice Group. In the interview, we discuss the findings of the 3rd Annual report. Q2 2021 hedge fund letters, conferences and more The following is a computer Read More
Q3 hedge fund letters, conference, scoops, etc
The OptionSellers strategy can look deceptively placid and non-correlated. Eventually, that unhedged strategy can wipe out investors who are not careful, the 2010 book High-Performance Managed Futures noted.
OptionSellers massive returns and even bigger risk?
The strategy has an unusually high win percentage – often north of 75% on a monthly basis. But there is a catastrophic downside where investors can lose everything in the blink of an eye – and even lose more than they invested, depending on structure.
When a market goes off the rails, moving past statistical norms against the options that have been sold, a margin call can result where investors could technically be held accountable for more than their investment – a theoretically unlimited or undefined loss potential in a direct account.
"I promised you every day when I woke up and checked the markets, I was checking for rogue waves," a tearful Tampa-based Cordier told investors in a video account update. The owner of Optionsellers.com was referring to what is understood by many inside the managed futures industry as the catastrophic risk that is likely when not adequately hedged.
"This rogue wave that I was unable to navigate has likely cost me my hedge fund," the author of The Complete Guide to Option Selling: How Selling Options Can Lead to Steller Returns in Bull and Bear Markets said.
In explaining to his 290 OptionSellers accounts, it was a dramatic bull market, preceded by a bear market, that did him in. For Cordier, the "rogue wave" came in the form of natural gas futures prices first dropping to 15-year seasonal lows and then suddenly popping higher by 20% in one day, their largest such gain in eight years over concerns a colder than expected winter would boost demand and lead to higher prices.
LTCM like OptionSellers collapse?
The accounts on OptionSellers  he was managing were suddenly worthless; he claimed to "truly invest your funds like you were family".  The site promised that once they joined, putting up anywhere from $500,000 to $10 million, they became "elite."
"Once you're in, you're one of our family. One of us. One of the elite. You're an Option Seller," the website, now cleansed of content, said before the dramatic incident.
While Cordier refers to the price movement as "rogue," in fact, he wrote an article in Futures Magazine detailing volatility risks in the market. Further, the short volatility pattern of behavior where outlier market price movements have led to dramatic losses is likewise documented.
Perhaps the most famous example of short selling volatility occurred in the Long-Term Capital blow-out of 1998. The firm sold volatility, collecting an option premium while buying bullish assets such as Japanese stocks and Russian debt. These contrasting positions were all generally exposed to the same global bear market risks. When the market moved against the holding, it required a Federal Reserve bailout to keep markets stable.
This logically would lead to an understanding of the dangers of the short volatility strategy. However, there are numerous examples of investors repeating these mistakes. Recently, this occurred with LJM Partners when abnormal stock market volatility capsized that boat. This was risk that was not given to investors by research firms covering the LJM "Preservation and Growth" mutual fund. However, these risks were an issue known inside the managed futures industry.
OptionSellers response to fiasco
Cordier weeps and says "I'm sorry that this rogue wave capsized our boat," in the video posted online. However, the emotional damage might not be the end of the problems for Cordier.
"Our office doors will be opened, and our phones will be answered," he told investors. One of those people who may come knocking is Jason T. Albin, a lawyer at ChapmanAlbin LLC, who has been in contact with 60 of Cordier's clients. Was the risk of catastrophic loss clearly outlined other than in a dense disclosure document? "Everybody's account was wiped out," he told Bloomberg.
The next question: Will Cordier be held personally to account for not clearly outlining the risk of loss to investors?
This article on OptionSellers first appeared on ValueWalk Premium