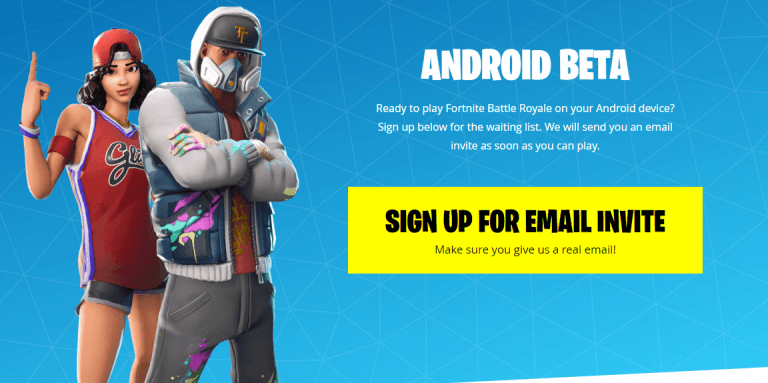 Fornite's Android version came out just last month, and in less than a month, it has crossed 15 million downloads. Epic Games revealed the number of Fortnite Android downloads in a blog post, adding that the game has attracted more than 23 million players on Android since it was released in beta. It must be noted that Fortnite is still in the invitation-only phase for Android.
Challenges faced by Fortnite Android downloads
Epic Games said a "significant team" has been working since the beginning of the year to bring this popular battle royale game to Android. Further, the developer talked about the challenges it faced in bringing the game to Android, adding that its partners were "crucial" to the process.
Epic said it worked closely with Samsung to profile and optimize the game for its handsets. The Korean firm even sent its engineers to help with the development and monitor performance. Other partners involved in the development process were Google, Qualcomm, Razer, Huawei and more.
Hedge Fund Launches Jump Despite Equity Market Declines
Last year was a bumper year for hedge fund launches. According to a Hedge Fund Research report released towards the end of March, 614 new funds hit the market in 2021. That was the highest number of launches since 2017, when a record 735 new hedge funds were rolled out to investors. What's interesting about Read More
One big challenge Android poses for developers is the widespread fragmentation of the platform. Epic noted that it was "pleasantly surprised" to see a higher percentage of Android adoptions than what it estimated. Over 92% of the Fortnite Android downloads were on devices running Android 8.0 Oreo, while only 8% were on Nougat.
To address the fragmentation issue, the developer used a hierarchical device profile and designed four performance profiles: Low, Mid, High, and Epic. Such a technique helped Epic manage the scalability settings in the engine and optimize the experience based on hardware. In addition to revealing the number of Fortnite Android downloads, Epic also announced that it is addressing the performance issues on iOS.
"We know you're eager to get started on those High Stakes Challenges and try out the Gateway LTM. We'll let you know as soon as we have an update for when the patch will go live," Epic said in a Reddit post.
As of now, it is not known when the updated iOS version for Fortnite will hit the App Store. Meanwhile, Epic said its team has worked hard to bring to Android the same gaming experience offered on iOS.
"While we are in an invite-only phase for Android, our conversion from players being invited to playing is similar to that of the iOS beta," the developer said.
Addressing performance issues
Unlike the iOS version of the game, which can be downloaded from the App Store, the Android version has to be downloaded from Epic's website. Since the game is not coming from the Play Store, there is a greater chance of malware spreading via fake apps. However, Epic says it has appointed a dedicated team to "proactively search for new malware sites."
The company also said it is constantly monitoring the Internet for malware, and so far, it has identified 47 unauthorized "Fortnite for Android" websites. The developer has also hired a third-party IP and anti-fraud enforcement agency to support its efforts.
"This partnership allows us to detect and monitor new domains that are registered with suspicious URLs so that if they evolve into malicious sites, Epic can take appropriate action up to and including litigation," the company said.
By bypassing the Play Store, Epic also ignited a feud with Google. This may have encouraged Google to release details about Fortnite's security flaws. Following Google's revelation, Epic CEO Tim Sweeney accused the search giant of gaining "cheap PR points."
Additionally, Epic said it is continuously working to add new content to the game while "pursuing memory optimizations." When an Android device is running on low memory, the game's settings will work to free up some resources by closing apps that are not in use or are inactive, the developer said. However, Epic also said certain Android apps automatically restart after being closed for being inactive. Such behavior accelerates the issue instead of boosting the device's performance. The company also said it would work to address compatibility issues, like the sound issue that was fixed in the 5.4 release. Epic also plans to give users more options  in tuning their device.
Hopefully, such efforts to improve the game's performance will help Epic surpass PUBG Mobile, which has over 100 million downloads on Android and iOS.
Updated on