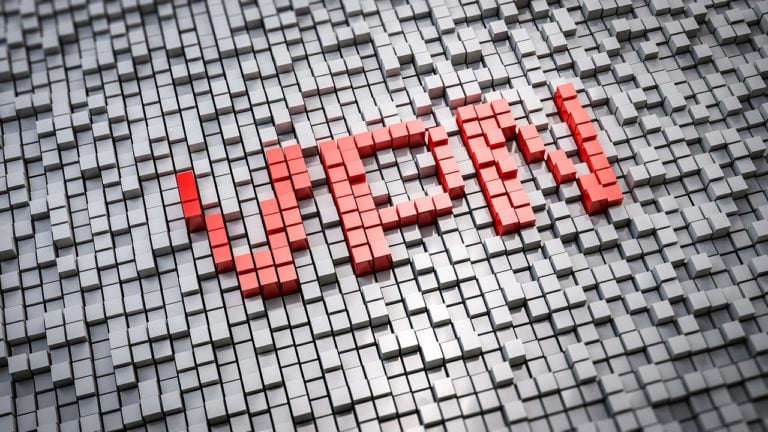 A Virtual Private Network (VPN) used to refer to a private network that enabled users remotely connect to it and  send or receive data across a public network as if their computer was directly connected to the internal one in the office or elsewhere. However, VPNs are also applications or solutions, if you will, to mask users' IPs and help them to stay private online.
Q2 hedge fund letters, conference, scoops etc
Large enterprises still use virtual private networks to protect their corporate data. For mass users, developers created a lightweight mobile, browser, and desktop tools. They became popular after Snowden revelation. When everyone suddenly uncovered their browsing habits, private messaging, and sexts are not actually private.
Greenlight Capital Full Q2 2021 Letter: Einhorn Thinks Inflation Is Here To Stay
David Einhorn's Greenlight Capital returned -2.9% in the second quarter of 2021 compared to 8.5% for the S&P 500. According to a copy of the fund's letter, which ValueWalk has reviewed, longs contributed 5.2% in the quarter while short positions detracted 4.6%. Q2 2021 hedge fund letters, conferences and more Macro positions detracted 3.3% from Read More
If you ask a millennial, they'll most likely tell you VPNs are for the US Netflix or torrenting. They allow you to change your IP, which helps your device trick these services and pretend you are in a different location. The apps too encrypt all the incoming and outgoing traffic, which adds to your anonymity as well as security.
Frequent travellers and expats know VPNs as solutions to stand against the internet censorship. In countries, where information is heavily censored, using a VPN is a must. There are few people, who have never heard of the Great China Firewall. Bypassing it means being able to read the news, Googling, and posting on Facebook. Turkey government oftentimes block or slows down Twitter for they want to control what their citizens share online. In the United Arab Emirates, the usage of VoIP and messaging apps might be limited too. The level of control varies, though any limit frustrates anyway. VPN services are fighting it.
Even if none of these applies to you, getting a VPN is still a good idea. It will protect your private life whenever you surf the web, or watch videos, or text in public places with WiFi.
So how do they work?
VPNs usually have a number of servers scattered around the world. For instance, one of the popular services, KeepSolid VPN Unlimited, has 400+ servers in 70 locations. Which is not the most impressive number, but quite enough to mask your IP and pretend you are in Australia, South Africa, or Europe.
When you choose a region, the app establishes a tunnel between your device and the server you are connected to. The data (messages, pictures, videos, passwords, etc.) travels through this tunnel encrypted. The most well-known encryption standards are AES-128 and AES-256. AES stands for Advanced Encryption Standard adopted by the US government in 2001 and now used worldwide. According to Wikipedia, fifty supercomputers that could check a billion billion (1018) AES keys per second (if such a device could ever be made) would, in theory, require about 3×1051 years to exhaust the 256-bit key space.
For you this means no one could find out what you were up to even if they acquired your data.
Security protocols
You could stop at that point. However, if you are a tech-savvy user and prefer to have a better control over the internet security, VPNs have got you covered. From within the app or settings on your device, you can check and change protocols that define a method by which your gadget connects to a VPN server.
Among the most popular are OpenVPN, IKEv2, IPSec, and TLS. They usually vary for mobile and desktop devices, and some of them might be restricted by your ISP. If VPN won't connect, trying to manually switch to another protocol is a good option before contacting technical support team.
Some VPNs go even further and develop their custom protocols, like KeepSolid Wise by KeepSolid VPN Unlimited. VPN Unlimited disguises VPN traffic as HTTPS and makes its possible to use the technology in the countries where VPNs are being blocked.
Mind that some protocols also slow down the connection speed. You might want to go for an Optimal option, which is usually enabled by default and is meant to provide the best performance for the network conditions.
Privacy
Privacy protection is a primary task for VPN services. Whether they are focused on giving access to Netflix, or torrents, or encryption of your information, they are all meant to make your digital footprint invisible.
There is a number of things to consider here. VPNs as a rule do not keep logs of their users. If they do, they mention this in their Privacy Policy. So go check the provider's privacy policy to find out whether you can trust this particular service or not. Most people do not use their business email addresses to register with and correspond with VPN developers. As well as names are normally not required for setting up accounts with VPNs. What your provider might know is your real IP address, timestamps (identifiers for dates you connect to the service), which devices you use and what websites you browse. The most valuable information of these is your real IP and browsing habits. When reading privacy policies check whether they collect or store any, and make a decision afterwards.
Jurisdiction is worth your attention too. Not many providers can boast trey are registered in Panama or the British Virgin Islands. Even though the USA is a founding member of the Five, Nine, and 14 Eyes Alliances, its internet policies and actions are rated by Freedom House as "free". The US jurisdiction means a provider is not subject to any specific data retention laws.
If coupled with a no-log policy, which equals there is no information to be revealed when a query received, you are absolutely safe. Unless the NSA is after you.
An app or an extension
VPN services have been cross-platform for quite a while. Apps are available for both laptops and smartphones. In the recent years, trends suggest that users tend to download browser extensions and forget all this apps clutter on their PCs and laptops.
They are definitely more light-weighted and do not take up your storage. Plugins can also prevent WebRTC leaks. For instance, in Google Chrome a third-party plugin is required to disable WebRTC. If a test at https://ipleak.net shows leaks, you can fix it with the KeepSolid VPN Unlimited Google Chrome extension or any other you discover on Google store.
The advantage of apps is they protect not only what you browse, but all the data sent and received through all the installed applications you use. Be it mail, Netflix, or Tinder. Now downloading an app seems like the right decision. However, downloading both a plugin and a full functional software would be a wiser decision. Just use each in proper situations.
Check out KeepSolid VPN Unlimited right here
FTC Disclosure: we get an affiliate fee if you purchase any VPN services via these links – it does not cost you any extra and is entirely anonymous (although based on this article that should be obvious!)