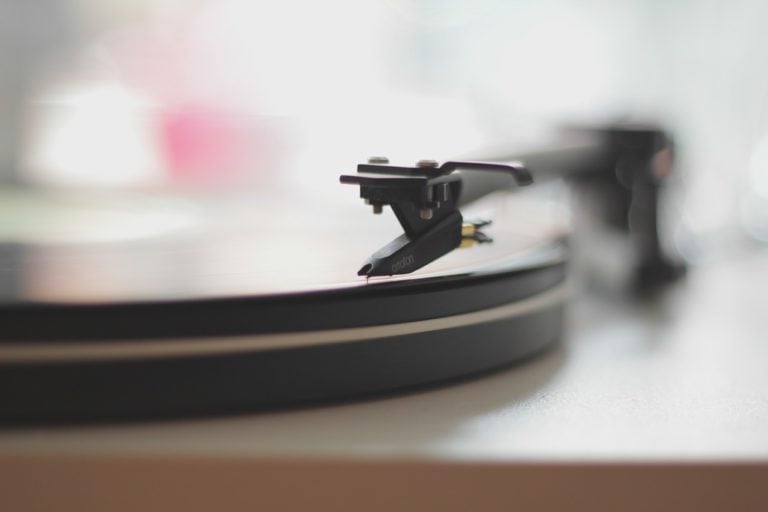 Please note neither myself or ValueWalk are being compensated in any way for this event. We like The Edge® , and I have spoken to Jim and met a bunch of times over the past few years and am impressed on a personal and business level.  We hope to further collaborate on projects in the future, but I do not make a penny from this event.
The product he offers is superb and while I cannot mention names, but some of the best investors are long-time subscribers to his service. The Edge® backed event on June 6th is free, all that is requested is a donation to Alzheimer's Association.
My grandmother (who I was very close with) was in superb mental and physical shape for an 86-year-old until she got dementia which caused a rapid deterioration until her death at 87 two years ago. So the cause speaks to me intimately.
Back to the event we should note that the audience will be capped at 100 people MAX and is meant for institutional investors looking for real ideas that add alpha not to hear 70 analysts saying to buy Apple or short Tesla. Nor is it meant for pajama traders or even retail investors. Without further to do, see below or this page for details.
PS if you're lucky I will be at the event and if you are really lucky you'll get to hear me speak about what not to do in investing.
Description
The Spinoff space is one of the most under-covered and potentially value creating strategies; but do Spinoffs work in today's markets, and how can you get the best out of these investments?
Marathon Partners: There Is A "Compelling Opportunity" In US Cannabis
Marathon Partners Equity Management, the equity long/short hedge fund founded in 1997, added 8.03% in the second quarter of 2021. Q2 2021 hedge fund letters, conferences and more According to a copy of the hedge fund's second-quarter investor update, which ValueWalk has been able to review, the firm returned 3.24% net in April, 0.12% in Read More
[REITs]
Q1 hedge fund letters, conference, scoops etc, Also read Lear Capital
The Edge has brought together renowned fund managers, a seasoned academic and the latest data from their 15-year study to answer questions on how to approach and ultimately profit from these unique situations.
The half-day non-profit event will provide the audience (including refreshments):
The Edge's exclusive data on Spinoffs and where the facts point to invest
Unique insight into how three top funds analyze catalyst events with a Q&A
A presentation by each fund manager of their best idea to the audience with a Q&A
A top academic's view on how to approach investments in today's markets
The outlook on the calendar for Spinoffs and ones to watch from The Edge
Investment Managers
Stephen J. Errico – Stephen is CIO/Founder of Locust Wood Capital Advisers' $1bn event driven fund. A great opportunistic investor and rarely seen in public, Stephen is known for finding value in Spinoffs and other Special Situations. His input will be invaluable to investors in this space.
David Marcus is CEO and Portfolio Manager of $1.5bn Evermore Global Advisors. He has a strong European Special Situations focus. David began his career at Mutual Series Fund where is was mentored by renowned value investor Michael Price. David is a specialist at analyzing catalyst investments. We can expect some great insights into how he approaches these types of situations.
Raman Vardharaj – Raman serves as Co-Portfolio Manager of two Oppenheimer Main Street funds with total assets exceeding $40bn. He also serves as leader of quantitative research across all the Main Street Team's strategies. Raman has a rare mix of quant and fundamental expertise and will give a unique view into how a large cap fund manager approaches Spinoffs.
Moderator
Professor Paul Johnson of Columbia University is founder of Nicusa Investment Advisors. An advisory firm focused on helping CEOs and Boards of Directors deal with strategy, capital allocation, shareholder value creation, and corporate governance. Johnson applies his 35 years of experience as an investment professional, combined with his 25 years as a business school professor to help senior managers sort through these critical strategic issues.
Johnson is co-author with Paul Sonkin of "Pitch the Perfect Investment: The Essential Guide to Winning on Wall Street".
Paul's up-to-date and forward-thinking insights have become essential listening.
The Edge
The Edge® has been in existence for over 10 years. It provides its clients with the ability to access hidden corporate value from Global Special Situations using a pioneering approach to investments. The Edge is a research-based organization and operates on a subscription model. The Edge is based in NJ and London.
The Edge® is authorized and regulated by the United Kingdom's Financial Conduct Authority (FCA).
Agenda
7:30am – Registration, Breakfast, Networking
8:45 – Opening by Jim Osman, CEO, The Edge
9:00 – Spinoffs as Investments: The Facts – A 15 Year Study
Jonathan Morgan, Deals Analyst, The Edge
9:30 – Efficient Markets; Can They be Beaten? / The Importance of Being Right / Defining Catalysts
Professor Paul Johnson Columbia University
10:00 – Q&A
10:15 – Roundtable of Fund Managers – What do They Look for in a Spinoff Investment?
Stephen Errico, David Marcus, Raman Vardharaj
11:00 – Q&A
11:30 – Up and Coming Calendar & The Latest Edge Ideas
Jim Osman, CEO, The Edge
Followed by – Sandwiches, Drinks and Networking
Non-Profit Conference
The conference is not for profit, but we ask you to make a donation to the charity of our choice which is close to our hearts, included in the sign-up: The Alzheimers Association www.alz.org
The Alzheimer's Association is the leading voluntary health organization in Alzheimer's care, support and research. To eliminate Alzheimer's Disease through the advancement of research; to provide and enhance care and support for all those affected; and to reduce risk of dementia through the promotion of brain health.
Alzheimer's is a disease that attacks the brain. It is the most common form of dementia. A general term for memory loss and other cognitive abilities serious enough to interfere with daily life. Alzheimer's disease accounts for 60 to 80 percent of dementia cases.
Today, over 35 million people across the world are living with Alzheimer's, including more than 5 million Americans. In the U.S. alone, more than 15 million caregivers generously dedicate themselves to those with Alzheimer's and dementia. The month of June is Alzheimer's & Brain Awareness Month – a time to shine a purple light for the millions of people living with Alzheimer's.
Thank you
More via The Edge Consulting Group at EventBrite
Organizer of How Relevant Are Spinoffs as Investments?
Organizer Twitter Profile

edgecgroup
The Edge was established to provide actionable investments in public markets not normally seen by the mainstream. We provide full analysis and breakdowns of situations, fundamental numbers and target prices, and ultimately years of intelligence so that you can generate a return on your investment in us. We operate on a subscription basis – if you feel you are missing out on investing in this space, please contact us for a no obligation call on how we can help.
"A Valuable Product and Service for Our Process in Terms of early Insight to Global Events & Idea Generation" –PM, $1bn Global Fund, Boston, US
How Relevant Are Spinoffs as Investments?
at

New York

Penn Club 30 W44th St, New York, NY 10036