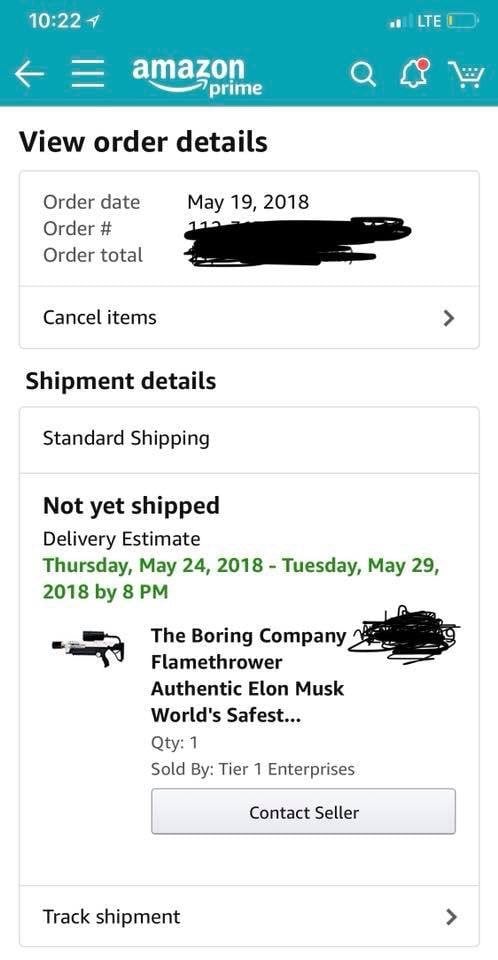 The Boring Company is the fourth company owned by Elon Musk next to Tesla Inc., SpaceX and Neuralink and it seems to promise nothing less impressive than what other companies have delivered. The infrastructure and tunnel construction company is ready to start with the flamethrower shipping, estimated to come to your doorstep in up to two weeks.
When the company initially introduced the flamethrowers and began selling them in January, everyone thought it was just a joke, as using this tool sounds more suitable in an apocalyptic scenario with a zombie breakout. Many people still feel that it's a joke despite the fact that the flamethrower shipping is about to begin. Nevertheless, it wasn't a joke to Musk as the products for his company generated at least $10 million.
Ray Dalio At Robin Hood 2021: The Market Is Not In A Bubble
At this year's annual Robin Hood conference, which was held virtually, the founder of the world's largest hedge fund, Ray Dalio, talked about asset bubbles and how investors could detect as well as deal with bubbles in the marketplace. Q1 2021 hedge fund letters, conferences and more Dalio believes that by studying past market cycles Read More
At an event the Boring Company held last Thursday, Musk said that the long expected product would cost $500 and that the flamethrower shipping would start within the next two weeks. The company first sold and delivered branded hats and also talked about the "superbricks" that they are making from the material excavated from the tunnels. The bricks would start shipping after the flamethrower. He also said that the company is working on Boring Company branded candy.
As Musk said at the event, the company will use its own delivery vans for flamethrower shipping in order to get the 20,000 flamethrowers delivered that have already sold, after encountering "some delivery challenges."
"They don't like it if you ship things with propane," Musk said. "But, we've got a solution which is custom delivery to your house or business with a Boring Company delivery van."
"We're just going to get some vans and people to deliver it to you. It starts in two weeks," he added.
For those who still think that everything is a joke, when we tried to order a flamethrower on Amazon on May 19, as shown in the photo, it said that the flamethrower would be delivered to us between May 24 and May 29, which means that the flamethrower shipping would be even faster than Musk said.
In December of last year, Musk started teasing the flamethrower from the Boring Company, describing it as the "safest flamethrower ever." This announcement came after he managed to sell 50,000 Boring Company hats.
"I know it's a little off-brand, but kids love it," Musk said in a tweet.
Within the first few hours that the flamethrower became available for ordering, thousands of people ordered it. The company managed to sell 20,000 flamethrowers and managed to raise $7.5 million. Some people even decided to start reselling them on eBay, but for a price much higher than Musk disclosed. While the flamethrowers cost $500, some eBay listings made the price as high as $20,000.