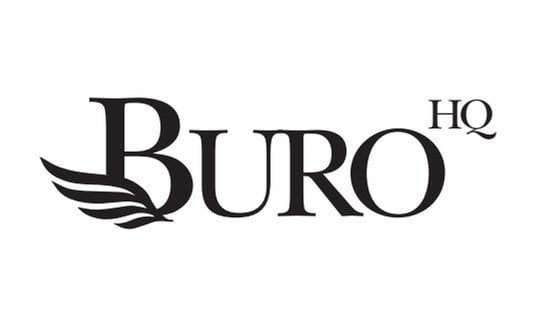 New York's CryptoHQ Invites Applications for Incubation Program for Crypto & Blockchain technology startups and POST-ICO teams.
April 30, 2017, New York, NY. The New York-based CryptoHQ has announced the launch of an incubation program for global startups working with Cryptography and Blockchain technology-based solutions that can impact the following areas: Commercial trade, Real estate, Supply chain & logistics, Manufacturing, Payments & Finance (trading, protocols, exchange platforms), Legal & IP, Energy, Oil & Gas, Healthcare.
Jim Chanos Unveils Lastest Short As Fund Manager Bets On Further Market Declines
Jim Chanos has a new short target in his sights. Earlier this week, the hedge fund manager disclosed that he is betting against "legacy" data centers that face growing competition from the trio of technology giants, which have previously been their biggest customers. The fund manager, who is best known for his winning bet against Read More
The incubator is particularly interested in FinTech, RegTech, MediaTech, Insurtech, Robotics, Industry 4.0, Healthcare Tech and Diagnostics Services, Energy & Mobility, Internet of Money (Digital currency), Blockchain of things and gadgets. The training will culminate in a new crowdfunding with Hybrid Capital (cryptographic tokens) for each of the blockchain startups.
CryptoHQ is a focused startup incubator for talented entrepreneurs creating disruptive solutions to real-world problems with blockchain and cryptography. Startups will each receive an initial investment of $50,000-$300,000 in either cash or Bitcoin/Ethereum/Alt-Coins in return for common stock. Startups that graduate from the program and meet certain criteria will be eligible for up to $500,000 in additional funding from the Crypto Fund and its investment partners. The application deadline is May 17th, 2018, after which time, finalists will be selected, and a subset of those finalists will be given offers to participate in the Incubation program.
"Today more than $30 billion is invested in blockchain worldwide with the goal of disrupting several economic sectors. In light of this scenario, we launch this program dedicated to innovative startups working on blockchain based business solutions. We also focus on ICO 2.0 and post-ICO teams, and who have Responsibilities in a Crypto-economy, and Creating Value with Cryptocurrency. We are very interested in startups that have a focus on one of the following technologies: Cryptocurrency, Advanced analytics, Machine-readable news, Automated data collection & analysis, Blockchain of things and gadgets. You can attend workshops held by our experts covering key themes such as Coin Business Strategy & Blockchain Development, Communication & Crypto Marketing, Coding, Legal  and Fundraising, Technical architecture review for smart contracts, Product market fit, SEC requirements, Utility Token and Future potential against competition, Due diligence for Token economics: We examine token-economy to make sure they fulfill all the necessary requirements for a successful incubation. We provide initial funding of up to $50k-$300k (seed funds) in exchange for 5%-15% of hybrid capital (crypto-equity hybrid token), advice, resources." explained, CO-FOUNDER AND CEO OF CRYPTOHQ, MANANA SAMUSEVA.
From June 2018, global startups will be able to implement or develop Blockchain models within their businesses, as well as preparing and conducting a crowdfunding campaign to sell and distribute cryptographic tokens. The program is designed for startups whose business model is either based on or can be improved by Blockchain technology.
"Our goal is to create a tailor-made bundle of benefits that helps blockchain & crypto startup to evolve and scale. This is why we sit down with you on day one to shape an incubation program that fits your crypto and blockchain tech business' needs. We seek passionate crypto-entrepreneurs from around the world for our incubator in New York. We are deeply committed to helping educate and accelerate entrepreneurs as they build a blockchain and crypto technology and business with the token economy. It will be a 6-month (or 3-month) program hosted in BuroHQ and benefit from a diverse group of advisers, free office space at BuroHQ in New York, access to data and tech, marketing, investment relation tools, experts network, crypto-investors, and VC-funds. We also encourage you to attend our numerous events to connect with NYC's and Global blockchain- and crypto-ecosystem: Women in Crypto, Founders Club, Internet of Money, Blockchain & Crypto Night Out," adds MANANA SAMUSEVA, CO-FOUNDER and MANAGING PARTNER OF BUROHQ. Co-founders of the BuroHQ noted in the interview that, "the ICO is a revolutionary new way to get funded, and everyone wants in. Most of ICO's teams do not have a qualified skill for implementation of the business model,  technology or is fraudulent, and hacking – one site had $7 million stolen during its ICO and recovering any stolen funds can be difficult. Crypto-investors and classical venture funds have to spend a lot of time to examine an ICO's in manual mode. As a result, unicorns are missed, and crypto-investments are made to low potential. BuroHQ's scoring coin-filters and machine learning out all blockchain startups that have high investment risks; underdeveloped or fraudulent."
More information about the terms of participation in the program is available on the website: http://www.cryptoHQ.me.
Updated on