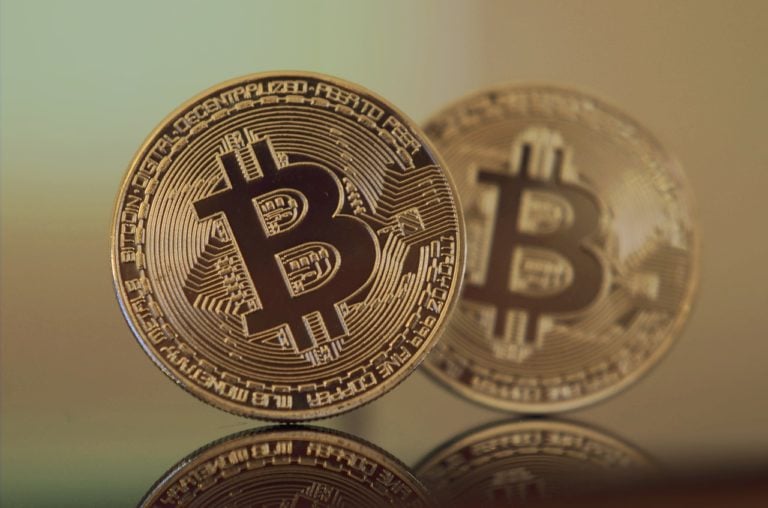 The prices of bitcoin, ripple, ethereum, and other cryptocurrencies have been infamously volatile in recent weeks. Reports from all corners are flowing in that many countries are considering to regulate or completely ban bitcoin trading. Bitcoin prices skidded about 10% on Friday from a high of around $11,600 to $10,500 after British Prime Minister Theresa May indicated that the British crackdown on cryptocurrencies could be imminent. Ripple and ethereum prices also plunged on Friday. Bitcoin has lost nearly 50% of its value from the December high of $20,000.
British crackdown could hurt bitcoin prices
Speaking at the World Economic Forum (WEF) in Davos, Theresa May promised to clamp down on cryptocurrencies. She expressed concerns that criminals were using cryptocurrencies for illegal transactions. She called for new regulations to control cryptocurrency trading. Her statement prompted fears of an imminent crackdown. "We should be looking at these (cryptocurrencies) very seriously" because of the way they can be used by criminals.
Britain's Chancellor of the Exchequer Phillip Hammond also called for laws to govern cryptocurrency trading. However, Hammond praised the blockchain technology that powers bitcoin trading. He told global leaders at the WEF that the Bank of England had been "leading on looking at bitcoin." It's an "interesting" new development, he said.
Dan Sundheim Founder Of D1 At Sohn 2021 On His Favorite Stock
At this year's Sohn Investment Conference, Dan Sundheim, the founder and CIO of D1 Capital Partners, spoke with John Collison, the co-founder of Stripe. Q1 2021 hedge fund letters, conferences and more D1 manages $20 billion. Of this, $10 billion is invested in fast-growing private businesses such as Stripe. Stripe is currently valued at around Read More
Phillip Hammond believes that cryptocurrencies must be regulated before the "amount of outstanding bitcoin becomes large enough to be systematically important in the global economy." It hasn't become "systematically important" yet, but it could get there soon. The blockchain technology could have many other applications as well.
Hammond and Theresa May's comments have sparked fears that Britain could soon ban or at least regulate cryptocurrencies. Germany, China, South Korea, and many other countries have also indicated that they could crackdown on bitcoin and other cryptocurrencies. In fact, China has already asked its provincial governments to eradicate the bitcoin mining industry because of excessive electricity consumption and financial risks.
The People's Bank of China has also issued a memo asking relevant authorities to ban the centralized trading of bitcoin in China. South Korea's Justice Minister said recently that the ministry was preparing a bill to ban cryptocurrency trading. The central bank and finance ministry were also providing inputs for the bill. South Korea is one of the largest sources of demand for virtual currencies. Once passed, the bill could trigger a significant decline in bitcoin price worldwide.
Criminals account for a large chunk of bitcoin users
Theresa May's concerns are real. According to a study conducted by researchers at the University of Technology Sydney and the University of Sydney, about 44% of cryptocurrency transactions worldwide are related to illegal activities. An estimated 25% of bitcoin users are involved in crimes such as money laundering, trading of drugs, illegal pornography, and hacking.
Criminals prefer cryptocurrencies over traditional currencies because they allow them to conceal their identities. The bitcoin price could fall further if criminals start using another, safer virtual currency instead of bitcoin. According to researchers, 36 million bitcoin transactions worth roughly $72 billion were carried out by 24 million criminals last year.
Crackdown, regulatory oversight could be good for bitcoin
While many cryptocurrency investors are worried that the government oversight could hurt the bitcoin prices, one analyst believes it would actually be good for virtual currencies. Cryptocurrency exchange CoinMetro CEO Kevin Murcko said the regulation would "not necessarily be a bad thing" for digital currencies. The regulations would serve as a "legitimizing force" for cryptocurrencies.
It means fraudulent brokers would be weeded out from the market, and the larger population would feel safer investing in bitcoin and other virtual currencies, said Kevin Murcko. Yes, it would affect the bitcoin prices in the short-term, but it would provide longer-term stability. "It is my firm belief that we should be welcoming regulation into the cryptocommunity."