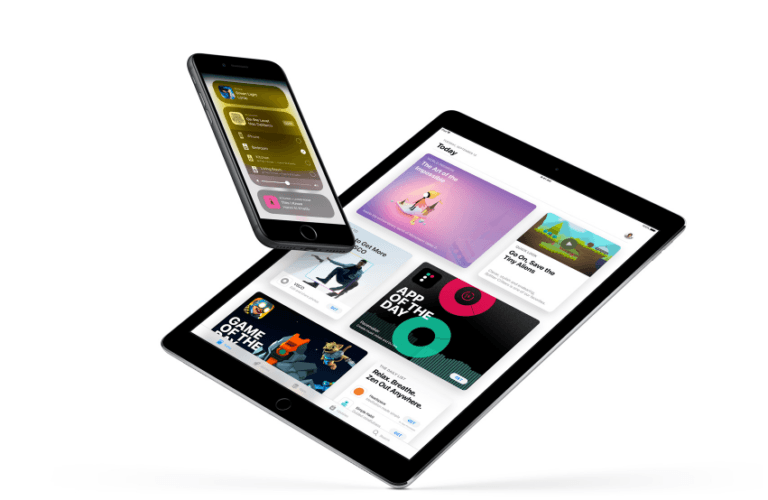 Apple today revealed an iOS 11.3 preview with a number of new features, including a new set of Animoji, ARKit update, etc.
This spring, iOS 11.3 will deliver exciting new ways to experience augmented reality on iPhone and iPad, new Animoji on iPhone X and the ability to view health records in the Health app.
iOS 11.3 Preview – Features
New AR Experiences
With the release of iOS 11, Apple put the magic of augmented reality into the hands of hundreds of millions of iOS users, making their operating system the biggest mobile AR platform in history. With the iOS 11.3 preview, the tech giant showed their continued commitment to this innovative technology, revealing ARKit 1.5 to developers which will allow them to create even better AR experiences that immerse users in the world around them. This new update comes with new tools that help power a new generation of Augmented Reality programs.
Sohn Investment Conference 2021 Coverage: Octahedron Capital, Glenernie Capital
The following is our rough coverage of the 2021 Sohn Investment Conference, which is being held virtually and features Brad Gerstner, Bill Gurley, Octahedron's Ram Parameswaran, Glenernie's Andrew Nunneley, and Lux's Josh Wolfe. Q1 2021 hedge fund letters, conferences and more Keep checking back as we will be updating this post as the conference goes Read More
The iOS 11.3 preview shows that ARKit can now recognize and place objects on vertical spaces in addition to the existing horizontal surface functionality. The new update allows users to place virtual objects on walls and doors, and can more accurately map irregular surfaces like circular tables. ARKit uses advanced computer vision techniques in order to recognize the position of 2D images like signs, posters, and artwork, and can then integrate these images into AR experiences "such as filling a museum with interactive exhibits or bringing a movie poster to life."
Additionally, when you look at the real world through the camera, you'll enjoy a 50 percent greater resolution that supports auto-focus for a clearer perspective.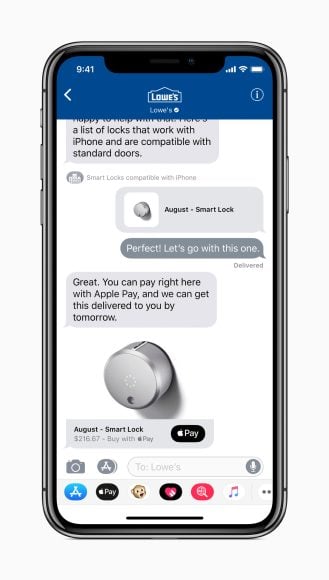 Battery Features
The iOS 11.3 preview also showed a new battery health statistics feature. Users will now be able to disable the throttling of their phones by navigating to Settings > Battery. Apple does warn customers to keep in mind that they may see more unexpected shutdowns on their phones in exchange for restoring the full performance, as the initial slow down was to protect the phone from the effects of an aging battery. Many people were unhappy with the performance reductions, however, so the ability to restore your phone to its maximum potential is going to be a welcome change for many users still using older iPhones.
Animojis and Business Chat
With the iPhone X's innovative new Face ID, there came the introduction of novel new Animoji. the iOS 11.3 preview showed four new Animoji for the iPhone X: a bear, a dragon, a skull, and a lion. These four new Animoji from the iOS 11.3 preview bring the total amount of models to 16.
The iOS 11.3 preview also showed the new Business Chat arriving with the forthcoming update. This feature was originally announced back at WWDC as a preview, and the beta version will be launching in iOS 11.3. Information from the iOS 11.3 preview suggest that Business Chat will allow users to field customer support sessions with businesses from inside of the Messages app. Apple has state that it will be testing partnerships initially with Discover, Hilton, Wells Fargo, and Lowe's.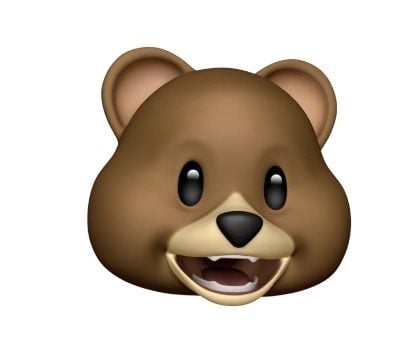 Health App
As mentioned above, Apple is also making major strides when it comes to improving their Health app. The iOS 11.3 preview shows new features that allow users to integrate health records from hospitals and clinics into the interface. iPhone and iPad users can now look at available medical data from across multiple providers in one screen. If doctors use the system, you'll be able to get notifications of lab results, medications, and more, making the Health app your one-stop-shop for relevant medical data. Apple has stated that all health record data will be encrypted with a passcode, due to the sensitive nature of this information.
Apple Music, News, and Homekit
The iOS 11.3 preview also showed some exciting enhancements to Apple Music, Apple News, and HomeKit.
The Music app is headed in a new direction, and will now more heavily feature music videos, and users will be able to view top charts for the best new music videos as well as classics. You'll be able to make new music video playlists and watch content from your favorite artists with little interruption. These new features do require an Apple Music subscription. Apple Music has struggled to compete with competitor Spotify, and this new focus on music videos may give the service something unique to stand out from the crowd. It remains to be seen whether a focus on video is truly what the app needs to see greater success, but it's certainly something we haven't really seen before in a subscription music streaming program.
As another implementation of video content, the iOS 11.3 preview showed enhancements to Apple News, which will now feature video content in a new Video section in "For You."
The iOS 11.3 preview also revealed new support fro HomeKit software authentication. This new feature makes it easier for accessory makers to upgrade their devices to support Apple HomeKit without any additional hardware, which should make it easier for third party developers to support Apple's smart home suite. iOS 11.3 will also include AML – Advanced Mobile Location – which will automatically send a user's location to emergency services when making an emergency call.
iOS 11.3 Release Date
Overall, the iOS 11.3 preview shows an update with some pretty impressive improvements. From neat quirks like new Animojis to safety features like Advanced Mobile Location that could literally save a life, the new iOS  update is shaping up to be one of the most impressive releases thus far. The addition of a feature to disable throttling is perhaps the biggest improvement, though it remains to be seen how well the batteries in older phones will hold up with full performance.
While there's currently no word on an exact release date, we expect that iOS 11.3 will be available for download later this Spring.