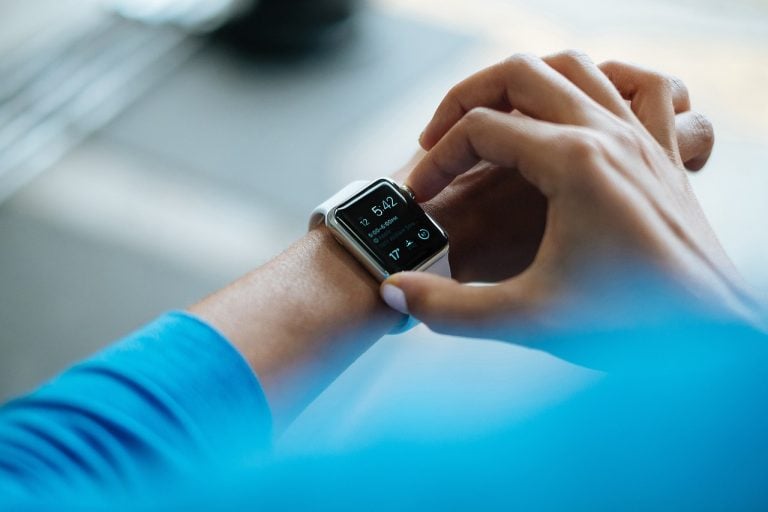 Wrist pain and skin issues from smartwatches and other wearables are not new. Even Apple Watch users have complained of wrist pain and skin problems in the past, and now some Apple Watch Series 4 users are joining the earlier complaint thread with similar issues.
Apple Watch blamed for wrist pain and skin issues
Wrist pain and skin problems caused by the Apple Watch date back to 2015 when the company launched its first-generation smartwatch. The issue was highlighted in Apple Watch reviews as well. In response to complaints at the time, Apple suggested the issues could be due to the way users were wearing the watch.
"Wearing your Apple Watch with the right fit — not too tight, not too loose, and with room for your skin to breathe — will keep you comfortable and let the sensors do their jobs," Apple said on its website.
Greenhaven Road Capital 3Q22 Commentary
Greenhaven Road Capital commentary for the third quarter ended September 30, 2022. Q3 2022 hedge fund letters, conferences and more Dear Fellow Investors, The Fund is enduring its worst drawdown since inception. We were down again in the third quarter, bringing year -to-date returns to approximately -59%. Returns vary by . . . SORRY! This Read More
Despite Apple's advice, some Apple Watch users, including with Series 4 models, are still facing the same problem. One lengthy thread taking up almost 10 pages on Apple's official forum is filled with complaints and comments from affected users. The thread was started by an Apple Watch Series 3 user, but some of the most recent complaints are from Series 4 users, noted tech site Piunikaweb.
"Same thing! Love the watch but the shooting pain in the wrist and down the pinky finger can get unbearable at times. In watch series 2 I had the same thing, so i started wearing the watch a little looser – with series 4, I get that same feeling regardless of how loose the band is," one user said.
Another Apple Watch Series 4 user stated that he and his wife faced "same neuropathic pain with numbness and tingling on the side I wear these smart watches." The user said he had tried all major brands — Apple Watch, Fitbit and Garmin watches — but the issue remains the same with all.
Skin issues from smartwatches and other wearables not brand-specific
The last Apple Watch user we talked about might actually be speaking the real truth as users of other wearable brands have reported similar issues. It may be that skin issues from smartwatches and other wearables are not brand-specific, and they could be due to the design and sensors featured in smart gadgets.
Like the Apple Watch, Fitbit users have also been complaining of skin and pain for years now. One of the threads started in 2015 on the company's official forum is filled with comments and complaints about pain and skin issues from the wearable.
"I stopped wearing it months ago and I have to take anti-inflammatories. I couldn't even lift a cup of coffee. My pain is not as bad, I'm requesting physical therapy at this point. I know I didn't have this pain prior to wearing this Fitbit," one affected user said.
However, like Apple, a moderator on the Fitbit forum pinned the blame on "improper use" of wristband trackers. The moderator also suggested going through the company's guidelines on the "proper placement" of the tracker. Further, the moderator said if users continue to experience the issue even after following the instructions, they must see a doctor.
Based on this response from the moderator, it can be assumed that the company is not going to do anything about it, so affected users would eventually have to visit the doctor. It's kind of interesting and funny, as avoiding doctors could have been one of your intentions in buying the fitness tracker, which helps you take care of your health.
Samsung's latest Galaxy Watch has also been blamed for skin rashes, burns, and even blisters. Again, skin issues from smartwatches and other wearables are not a new problem, as users have also faced similar problems with the Gear S3/S3 Frontier and Gear Sport smartwatches as well.
Why are wearable makers quiet?
A question that arises now is why, despite the growing number of complaints about pain and skin issues from smartwatches and other wearables, companies are remaining silent. There can be two reasons for this.
First, these companies believe their products are perfect and the problem is users who are wearing it the wrong way or are allergic to it. The second could be that such issues are part-and-parcel of smart wearables, and there is nothing that can be done. If that's the case, then wearable makers must know it, so they will remain silent on the matter.
It is very important to address such issues with these wearables soon because going ahead, these gadgets could become even more important or even an inseparable part of our lives, considering the healthcare benefits they have to offer.