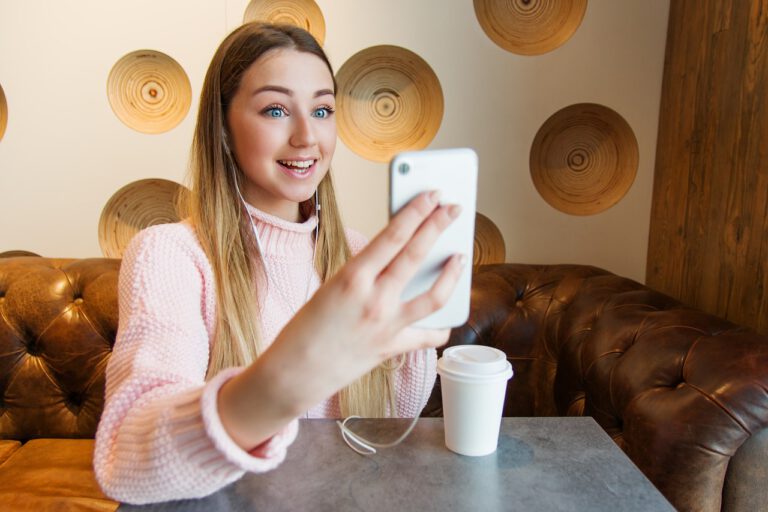 Zoom vs Google Meet vs Microsoft teams! THIS is every country's most POPULAR video calling platform worldwide
Q1 2021 hedge fund letters, conferences and more
EmailToolTester reveals in NEW MAP the most popular video call platforms around the world comparing Zoom, to Google Meet, Microsoft Teams and Skype!
Off Best Quarter In Its History, Maverick Capital Announces Changes To Short Strategy [Exclusive]
Maverick Fund was up 49.9% for the first quarter, while Maverick Levered gained 52.5%, and Maverick Long Enhanced gained 1.7%. Maverick Long gained 6.3%, while MFQ Neutral was down 5.1%. Q1 2021 hedge fund letters, conferences and more The first quarter was the Maverick Fund's strongest quarter ever, driven mostly by the performance of Coupang, Read More
Zoom dominates the online market share, taking the top ranking in 44 of the 122 countries analyzed.
Video call platforms have become increasingly popular and indispensable since the pandemic, keeping people and businesses connected all over the world.
Global search and online market share data by EmailToolTester reveals the top video calling platform in every country and looks at changes in market share over the last year.
Skype sees the biggest loss with a 25.8% drop YoY in market share!
Mapped: The World's Most In-Demand Video Call Platforms - Zoom Dominates In The US And Beyond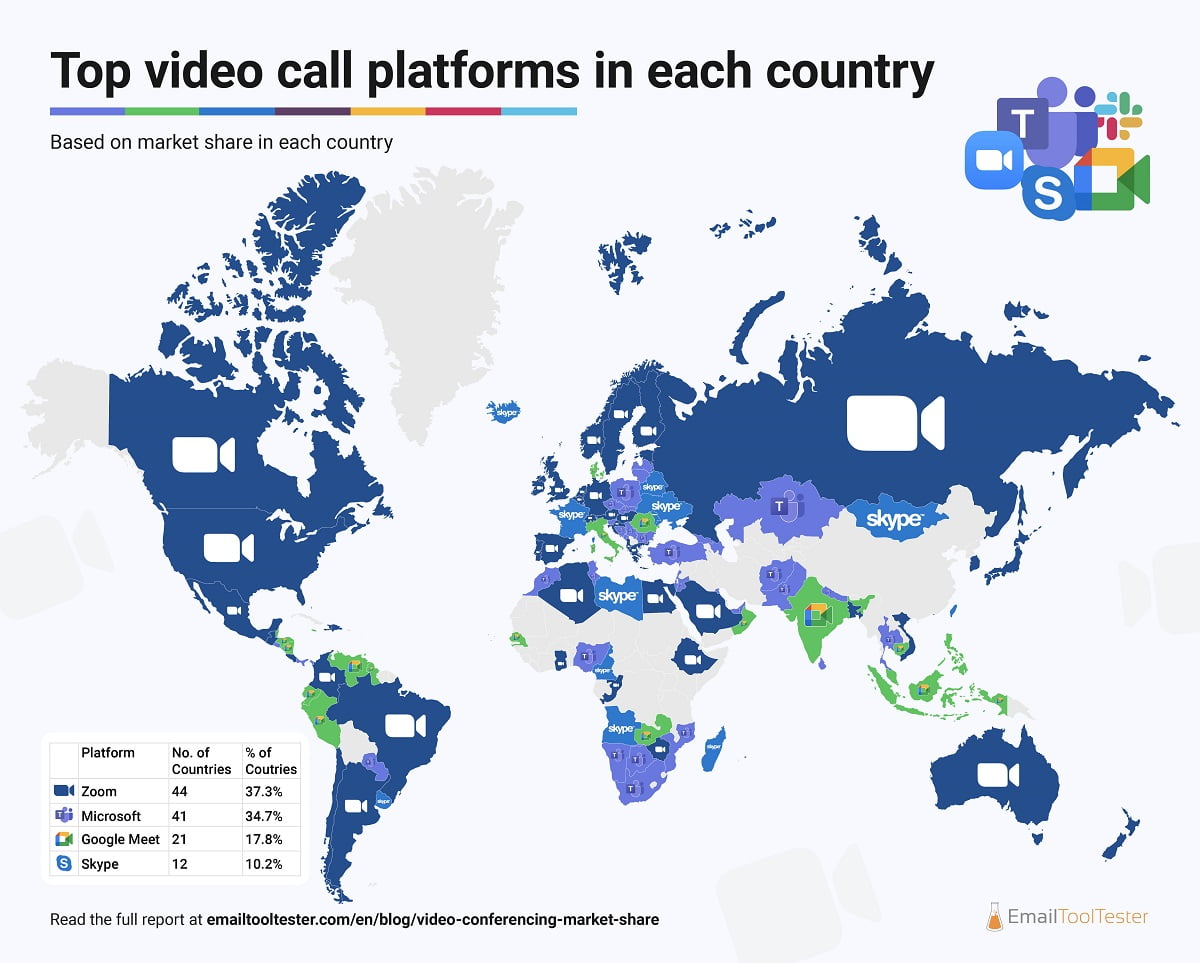 Zoom is the top video call platform in the WORLD, dominating in 44 countries including Japan, the UK, the US, Canada, New Zealand, Russia and South Korea.
In the US, Zoom holds 59.9% of the online market share. With a huge 300 million daily meeting participants, the platform helps connect families all over the country.
Microsoft Teams has 41 countries favoring the platform. A few countries in which it is the most popular are Poland, Iceland, South Africa and the United Arab Emirates with a ruling market share of over 40% in each.
Google Meet takes third place, with 21 countries choosing the platform as their 'go to' application. A few countries where it's most popular are Denmark, Italy and Romania. In Romania, Google Meet holds just under 50% of the market share.
% Market share of the top 4 video call platforms in each country 
Market Share For Top 4 Global Platforms %
Country
Most Popular Platform
Microsoft Teams
Google Meet
Skype
Zoom
Australia
Zoom
14.81%
4.45%
9.93%
49.55%
Belgium
Zoom
14.87%
9.94%
18.08%
40.42%
Canada
Zoom
10.97%
10.97%
7.34%
53.67%
Denmark
Google Meet
18.84%
28.19%
12.61%
28.19%
Finland
Zoom
14.66%
21.92%
14.66%
2.39%
France
Skype
12.33%
8.28%
50.48%
9.20%
Germany
Zoom
18.65%
2.51%
18.65%
40.69%
Iceland
Skype
46.07%
16.89%
24.95%
13.82%
Ireland
Zoom
6.27%
1.25%
2.81%
84.75%
Italy
Google Meet
1.29%
35.08%
19.25%
35.08%
Japan
Zoom
3.05%
3.73%
5.55%
76.76%
New Zealand
Zoom
10.85%
4.85%
8.89%
54.10%
Norway
Zoom
16.27%
10.91%
16.27%
36.38%
Poland
Microsoft Teams
43.46%
5.81%
19.43%
23.77%
Romania
Google Meet
22.33%
49.93%
15.02%
5.50%
Russia
Zoom
7.17%
3.93%
16.00%
65.24%
Spain
Zoom
8.47%
10.37%
18.94%
51.66%
Sweden
Zoom
11.92%
21.80%
14.57%
32.51%
United Arab Emirates
Microsoft Teams
41.91%
12.61%
3.78%
34.24%
United Kingdom
Zoom
19.56%
4.01%
7.34%
55.43%
United States
Zoom
7.93%
11.89%
4.40%
59.90%
The full data for all 122 countries analyzed can be found here.
Skype Loses Majority Market Share
By looking at global search volumes, our study revealed the total global market share for each video call platform and compared 2020 vs 2021, to see which platforms have grown the most during the pandemic.
One of the previously reigning platforms Skype saw the biggest drop in global market shares in the past year. Previously owning 32.4% of the market share, Skype saw a 25.8% drop in 2021 to a 6.6% share.
Zoom owns almost half (48.7%) of the global market share and has seen the biggest year-on-year growth of all the platforms, with a 22.3% increase.