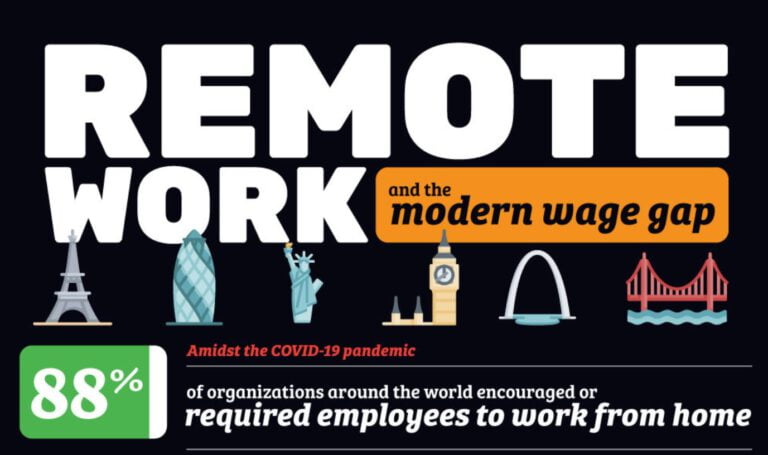 Throughout the COVID-19 pandemic, businesses have been forced to make dramatic changes to daily operations. In the past year, 88% of organizations around the globe either required or encouraged employees to work remotely. Among this group, 66% of them believe remote work will become the norm going forward. In a society still facing the lingering issue of pay inequity, how will staying remote affect employee's paychecks? While telework may be a blessing in some respects, it isn't the cure needed for persisting wage gaps based on race and gender.
Q3 2020 hedge fund letters, conferences and more
Will Telework Fill The Wage Gap?
With regards to the gender and racial wage gap, the wage people hear about most often, teleworking paints a less than rosy picture. It is possible that the shift to permanent remote work may decrease the hiring and management biases that affect women and minorities. As it stands today, unfortunately, women in remote positions are still paid less than their male peers. Furthermore, women and racial minorities are less likely to have the option of working remotely for their jobs, meaning they can't capitalize on the cost savings for which remote work allows.
This Hedge Fund Was Up More Than 100 Percent For 2020
ADW Capital had an incredible 2020 with a 119.2% net return for the full year. At a time when most other funds have struggled with relatively low returns, ADW posted double-digit returns in several months of 2020. In December, the fund returned 19.91%, while in November, it posted a return of 39.63%. For the fourth Read More
What cost savings arise from remote work? For businesses, there's less need to own/rent as large an office or provide as much overhead. As for employees, they don't have to commute to work or, as a result, live so close to the office. For these reasons, both businesses and employees are relocating from expensive areas like the California Bay Area to places with more affordable living costs and (for companies) more favorable business regulation, like Texas. Even before the pandemic, several tech companies had already made the decision to move to the Lone Star state.
The Opportunities Presented By Remote Work
For workers specifically, tens of millions of Americans may relocate due to the opportunities presented by remote work, fleeing the metropolis in favor of towns hours away from their employer's office. Though relocation may be followed by a pay cut in some cases, the decrease in living and commuting costs still mean American workers come out ahead. Affordable housing alone is an attractive perk.
Location-based differences in pay is a form of wage gap. However, this wage gap is one that may include benefits for everyone. An individual American worker can save between $2,500 and $4,000 a year thanks to the costs they avoid by teleworking. Employers of the United States as a whole could save $30 billion a day.