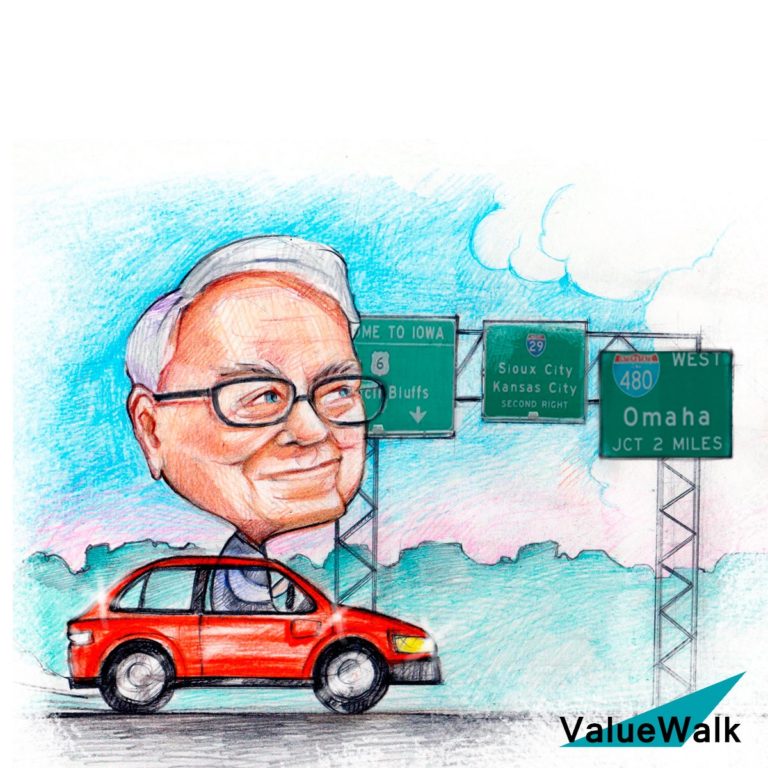 Warren Buffett on a bunch of qualities and habits you need to get rich.
Warren Buffett: A Bunch Of Qualities That Will Make You Rich
Fund Manager Profile: Kris Sidial Of Tail Risk Fund Ambrus Group
A decade ago, no one talked about tail risk hedge funds, which were a minuscule niche of the market. However, today many large investors, including pension funds and other institutions, have mandates that require the inclusion of tail risk protection. In a recent interview with ValueWalk, Kris Sidial of tail risk fund Ambrus Group, a Read More
Transcript
Play one game rather be with me for just a minute and then we'll look then we'll get to your questions. I'd like for the moment. To have you. Have you pretend I've made you a great offer and I've told you that. You could pick any one of your classmates and you now know each other probably pretty well after being here for a while. You can take and have 24 hours of take it over and you can pick any one of your classmates and you get 10 percent. Of their earnings for the rest of. Their lives. And. I ask you what goes through your mind in determining which one of those. You would pick. You can't pick the one with the richer spot. That doesn't count. I mean you've got to got to do this on merit but you probably wouldn't pick the person. That gets the highest grades in the class. I mean. Nothing wrong with getting the highest grades in the class. But that's not. That isn't going to be the quality that. That. That sets apart a big winner. From the rest of the pack. Think about who you would pick and why. And I think you'll find when you get through. You'll pick some individual you've all got the ability you wouldn't be here otherwise. We've all got the energy. I mean you've got it out there. The initiative is here. The intelligence is here. Throughout the class but some are going to be bigger winners than others. And it gets down to a bunch of qualities. That.
Interestingly enough are self-made. I mean it's not how tall you are not with a kick a football 60 yards it's not whether you can run a 100 yard dash in 10 seconds it's not whether the best looking person in the room. It's a whole bunch of qualities. That really come out of Ben Franklin or the boyscout code or whatever it may be. I mean it's integrity is honesty it's generosity it's. It's being willing to do more than your share. It's just all those qualities that are self selected. And then if you look on the other side of the ledger because there's always a catch to these. You know free gifts and Jeannie jokes so. We also have to and this is the fun part. We also have to sell short. One of your classmates pay 10 percent of what they do. So what do you think is going to do the worst of the class is way more fun. And think about it again and again it doesn't it isn't the person with the lowest grades or anything of the sort. It's the person who just doesn't shape up. In the character department. Mean we look for three things when we hire people we look for intelligence we look for and for initiative or energy and we look for integrity. And if they don't have the ladder. The first two will kill you because if you're going to get somebody without integrity you want them lazy and dumb. I mean. You don't want to. Get smart and energetic. So is that third quality but everything about the quality is your choice.
You can't change the way you are wired much but you can change a lot of what you do with that wiring and it's the habits that you generate now on those qualities or those negative qualities that mean the person the person who always. You know. Claimed credit for things they didn't do that always cuts corners that you can't count on. I mean in the end those things are habit patterns and the time to form the right habits is when you're when you're your age. I mean if. It doesn't do me much good to get golf lessons. Now if I've gotten golf lessons when I was your age it might be a decent golfer but but. Someone once said the chains of habit are too are too light to be felt until they are too heavy to be broken. And I see that all the time I see people with habit patterns that are self destructive. When they're 50 or 60 and they really can't change it. They're in prison by that. But you're not in prison by anything. So. When you write down the qualities of that person that you'd like to buy to 10 percent of. Look at that list. And ask yourself is there anything on the list. I couldn't do. The answers. There aren't that won't be. And when you look at the person who so short and you look at both qualities that you don't like if you see any of those in yourself. Egotism them whatever it may be selfishness you can get rid of that. I mean that is not ordained. And.
If you follow that. And you and Ben Franklin did this and my old boss Ben Graham did this early ages in their young teens they just Ben Graham looked around and he said Who do I admire. You know. And. He wanted to be admired himself and he said you know why do I admire these other people. And he said if I admire them for these reasons maybe other people will admire me if I behave in a similar manner. And he and he decided what kind of a person he wanted to be. And if you follow that. At the end you'll be the person you want to buy 10 percent of. I mean that's the goal at the end. And it's something that's achievable by everybody in this room. So that's the end of the sermon.