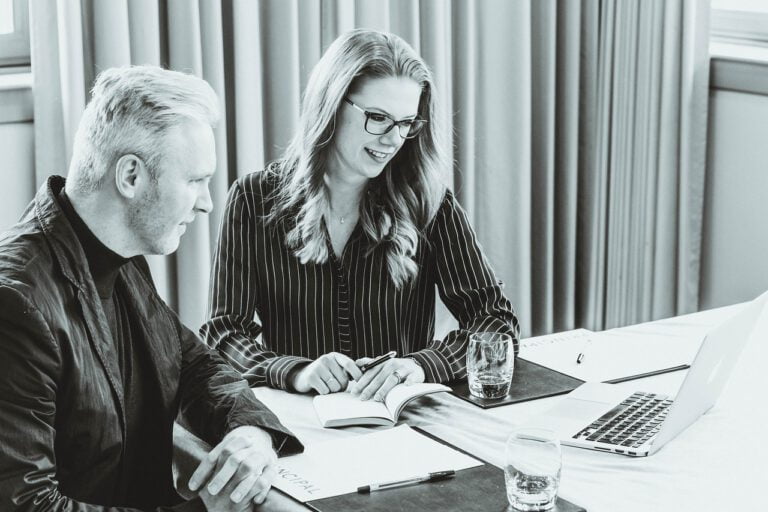 It's a new dawn in the art of counseling with the advent of cyber-counseling, also known as online therapy, telehealth, e-counseling, teletherapy, or e-therapy. Technology is transforming all spheres of life, and the health industry is not left out.

Q3 2020 hedge fund letters, conferences and more
Cyber-counseling has created the opportunity for a client and the counselor who are in different locations to utilize electronic means to communicate over the internet as if they are in a face-to-face setting.
How A Weakening PE Market Serves As Another Sign Of A Weakening Economy
Amid the turmoil in the public markets and the staggering macroeconomic environment, it should come as no surprise that the private markets are also struggling. In fact, there are some important links between private equity and the current economic environment. A closer look at PE reveals that the industry often serves as a leading indicator Read More
Why The Sudden Need For Video Therapy?
Video therapy has become a means of reaching out to people, especially now that we are thinking of the post-COVID-19 world. Changes we must adapt to warrant that there must be the means of providing healthcare to people even when they cannot be physically present.
A cyber-counselor must think up ways to reach out to people who now work due to social distancing. Even before the COVID-19 pandemic, some people could not access the traditional way of dispensing therapy such as those living in remote locations, the elderly, military personnel, prison populations, and others that found it difficult because of physical or psychological reasons.
Noting that video therapy may not solve all mental health problems, it will still go a long way to bring relief to a lot of people.
Benefits Of Video Conferencing In Cyber-Counseling
Convenience
One thing we cannot take away from cyber-counseling is convenience. According to Mind-Diagnostics, video conferencing for communicating when and how you want, has made interactions easier for both the client and the counselor.
The use of this form of digital technology to facilitate therapy will remove geographical barriers and inconvenience, and also provide opportunities to improve access to mental health care services for clients that must adapt to the changes in the post-COVID-19 world.
By employing the use of this digital technology, you can easily overcome subjective accessibility problems that are physical or psychological and have been affecting the practice of counseling. It will also offer other benefits that you can't get from traditional face-to-face therapeutic interventions.
Fragmented And Underdeveloped Healthcare Systems
Anywhere you are, you can easily access therapy through video conferencing. This will go a long way to ensure that people get the best treatment and from qualified professionals. Poor quality healthcare systems that have been a problem for people from low-income countries that can't provide standard facilities will be corrected.
With the affordability of smartphones and tablets across the globe, it has become relatively easier for people who could not access mental healthcare to do so with cyber-counseling through video conferencing. Better internet access has created the opportunity for cyber-counselors to reach, support, and treat individuals living with mental disorders.
Group Sessions
There is the opportunity for an individual to relate with other people with similar cases through video conferencing technology. When multiple clients can interact with a counselor, notwithstanding their geographical distributions, it is a big help since people will realize that some cases are not just peculiar to them.
Reaching Out To Specialists
With the traditional method of counseling, you can only reach across to a specific counselor. However, video conferencing has created the room for you to get the best service from anywhere in the world.
The tech-enabled, remote video therapy makes it possible for you to leverage the advantages of a more extensive selection of therapists. You can easily access a counselor with specific experience, particular language, or cultural knowledge.
Stigma-Free Sessions
Cyber-counseling has considerably reduced stigmatization. Clients feel free to express themselves, knowing they don't need to physically visit a counselor. They are more relaxed and comfortable discussing their problems.
This is even more prevalent among members of Gen Z who are adept and comfortable interacting via technology.
Are There Disadvantages To Video Conferencing?
Just like any other technological advancement, video conferencing has its peculiar problems. Several possible bottlenecks may reduce the effectiveness of video therapy; it is, therefore, vital that cyber-counselors actively work to avoid these issues. Issues that may hinder the effectiveness of video conferencing include:
Creating A Quiet And Safe Place For Video Calls
For somebody who has mental health issues, there is a need to ensure a quiet and safe place for interactions. This will go a long way to boost confidence and enhance openness when discussing pain points.
Your clients will not want to openly discuss issues they consider confidential if they don't have the assurance that nobody is eavesdropping and that they are free from auditory distractions such as intrusive background noise.
High-Risk Clients
If you have high-risk clients, you must seek out another means to handle their issues. Video conferencing for counseling works better with clients presenting symptoms that are not of a high-risk nature.
If you have clients that need extensive support between sessions, they are not likely to be good candidates for video conferencing. You can only use it as a supplementary service after using face-to-face sessions to establish a good therapeutic rapport.
Good Internet Access And Computer Skill
Since sessions will have to be online, it's very important that your client has a good computer background and is in a place where internet access is good. If the client does not have the required computer skill, the sessions will not be beneficial to both of you especially where there may be the need to install or learn how to use new software.
What The Counselor Needs To Do
It's important on the part of the counselor to thoroughly understand and enshrine the rules, regulations, and guidelines for the application of video conferencing or any other form of remote therapy. The fact that the flexible nature of video conferencing makes it beneficial for both the client and the counselor, it's necessary to ensure your work with clients complies with the legal and ethical obligations of your jurisdiction.
Following the guidance from the World Health Organization, you require to update yourself to successfully transition to this new way of working and need to understand and utilize technology with ease. Where it's necessary, you may have to pursue additional educational experiences and relevant training that will enable you to become familiar with video conferencing software, apps, and other technologies that can support cyber-counseling.
In this age of relentless cyber assaults, you must ensure that your client's information is secure, protected, and remains confidential. You must put measures in place to protect your client's data, especially when in transit.
Conclusion
Technology is not perfect, there is always a form of risk when introducing a new digital approach such as video conferencing. However, you can't discard a progressive step because of the inherent risks.
What you need to do is to make sure you follow the world's best standard practices ensuring that video therapy sessions run as professionally and smoothly as possible.
Updated on