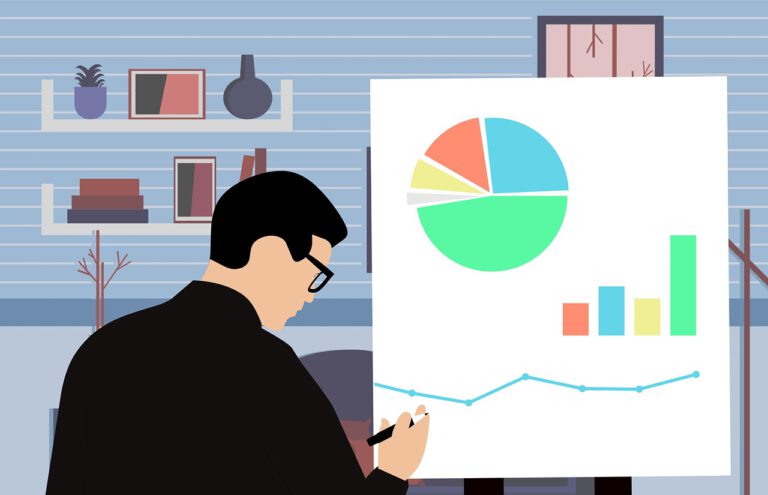 Whitney Tilson's email to investors discussing U.S. payroll growth slowed in august; SPAC rout erases $75 billion in startup value; Renaissance Technologies executives to pay up to $7 billion to settle tax probe.
Q2 2021 hedge fund letters, conferences and more
Gates Capital Management Reduces Risk After Rare Down Year [Exclusive]
Gates Capital Management's ECF Value Funds have a fantastic track record. The funds (full-name Excess Cash Flow Value Funds), which invest in an event-driven equity and credit strategy, have produced a 12.6% annualised return over the past 26 years. The funds added 7.7% overall in the second half of 2022, outperforming the 3.4% return for Read More
U.S. Payroll Growth Slowed In August
1) I'm mostly a bottoms-up stock picker, but I still follow numerous economic and market indicators, so I at least have a sense of what kind of environment we're in.
Since I along with my colleagues Enrique Abeyta and Berna Barshay called the market bottom almost to the day in late March 2020, we've remained bullish for reasons I outlined in yesterday's e-mail. However, as I concluded:
The degree of investor enthusiasm – and the resulting foolish risk-taking – is building as the market marches steadily higher... so we are carefully monitoring dozens of indicators – and, more important, applying our team's collective 100-plus years of experience – to gauge when to get more defensive.
Another warning flag arose this morning, as the U.S. Labor Department reported that payrolls only grew by 235,000 jobs in August, well below estimates and down from gains of 1.1 million in July and 962,000 in June, as you can see in this chart from the New York Times: Here are excerpts from a Wall Street Journal article that published this morning, U.S. Payroll Growth Slowed in August:
The rising number of COVID-19 cases tied to the Delta variant resulted in slower job growth for two reasons, economists say. Businesses, particularly in services sectors requiring in-person contact, held off on hiring amid heightened pandemic uncertainty. Jobless individuals who are fearful of COVID-19 health also were slower to return to the labor market.

The Delta variant also appears to be denting consumer spending growth and confidence. The number of diners seated at restaurants was down 9% in the week ended Sept. 2 compared with the same week in 2019, before the pandemic...
My take on the latest news: it doesn't change my overall constructive outlook on the economy and stock market.
As I wrote in my coronavirus e-mail a week ago, "I think the nasty (and completely needless) fourth wave we're experiencing may soon peak," so I expect what I've been calling "the mother of all economic booms" that's been underway for the past 17 months to resume in short order.
SPAC Rout Erases $75 Billion In Startup Value
2) I view articles like this one on the front page of today's Wall Street Journal, SPAC Rout Erases $75 Billion in Startup Value, as good contraindicators. As legendary investor Bill Miller once said, "If it's in the headlines, it's in the stock prices." Excerpt:
The blank-check boom has turned into a rout.

More than six months after the SPAC craze crested, a broad selloff has wiped about $75 billion off the value of companies that came public through special-purpose acquisition companies, according to a Dow Jones Market Data analysis of figures from SPAC Research.

A group of 137 SPACs that closed mergers by mid-February have lost 25% of their combined value. At one point last month, the pullback topped $100 billion. The analysis doesn't include companies that hadn't closed mergers as of mid-February or those that are no longer trading.
I shared my thoughts in my August 23 e-mail, concluding:
When any bubble bursts, there are always plenty of opportunities amidst the carnage, as babies get thrown out with the bathwater.

While my colleague Enrique Abeyta's recommendations in his Empire SPAC Investor newsletter have gotten hit along with the rest of the sector, which has been painful for us and our subscribers, the last thing we're considering is throwing in the towel. Rather, we're starting to get that feeling that I call "trembling with greed." This sector isn't going away, and right now the stocks of some of the best SPACs are trading below cash...
Renaissance Technologies Executives To Pay Up To $7 Billion To Settle Tax Probe
3) I don't care what your politics are – it is great news for just about every American when the IRS collects billions from a handful of the uber-rich who concocted an obvious fraudulent scheme to cheat on their taxes: James Simons, Robert Mercer, Others at Renaissance to Pay Up to $7 Billion to Settle Tax Probe. Excerpt:
Current and former executives of hedge fund Renaissance Technologies will personally pay as much as $7 billion in back taxes, interest and penalties to settle a long-running dispute with the Internal Revenue Service, the firm said, a tax settlement that may be the largest in history.

James Simons – the quantitative-investing pioneer who started Renaissance before retiring as the firm's chairman on Jan. 1 – will make an additional "settlement payment" of $670 million, according to the firm. Mr. Simons will also pay back taxes related to his gains.
This may well be the highest return on investment I've ever seen: the IRS spent a few million dollars on this case – for a return (to all of us) of $7 billion! Other than those cheating on their taxes, I struggle to understand who is opposed to properly funding the IRS so it can pursue a lot more cases like this...
Best regards,
Whitney
P.S. I welcome your feedback at [email protected].
Additionally, Empire Financial Research and the market are closed on Monday for Labor Day. Look for my next daily e-mail on Tuesday, after the Weekly Recap. Enjoy the holiday!