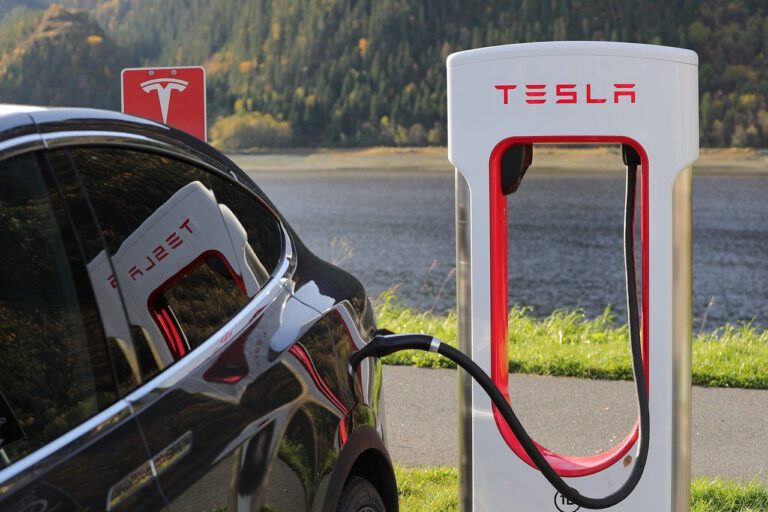 Whitney Tilson's email to investors discussing Tesla Inc (NASDAQ:TSLA)'s autopilot system to be probed by U.S. auto safety regulator; Biden's electric-car ambitions face real-world roadblocks; electric cars for everyone? Not unless they get cheaper; U.S. senate puts $40,000 cap on price of electric cars that qualify for.
Q2 2021 hedge fund letters, conferences and more
Gates Capital Management Reduces Risk After Rare Down Year [Exclusive]
Gates Capital Management's ECF Value Funds have a fantastic track record. The funds (full-name Excess Cash Flow Value Funds), which invest in an event-driven equity and credit strategy, have produced a 12.6% annualised return over the past 26 years. The funds added 7.7% overall in the second half of 2022, outperforming the 3.4% return for Read More
Tesla's Autopilot System to Be Probed
1) Breaking news this morning: Tesla's Autopilot System to Be Probed by U.S. Auto Safety Regulator. Excerpt:
U.S. auto safety regulators are investigating Tesla Inc.'s TSLA -2.11% advanced driver-assistance system known as Autopilot after a series of crashes at emergency scenes.
The National Highway Traffic Safety Administration said in a document made public Monday that it had identified 11 crashes since early 2018 in which a Tesla vehicle that had been using the company's driver-assistance system struck one or more vehicles involved in an emergency-response situation. Four of those crashes happened this year.
"Most incidents took place after dark and the crash scenes encountered included scene control measures such as first responder vehicle lights, flares, an illuminated arrow board, and road cones," the agency said.
Biden's EV Ambitions Face Real-World Roadblocks
2) From the WSJ: Biden's Electric-Car Ambitions Face Real-World Roadblocks. Excerpt:
President Biden wants to convert American motorists to electric cars as a linchpin of his plan to address climate change. Success heavily depends on factors outside his control.
The executive order that Mr. Biden signed Thursday—calling on sales of electric, fuel-cell and plug-in hybrids to account for 50% of car and light truck sales by 2030—has no binding authority.
Auto makers say they could meet a target of somewhere between 40% and 50% of sales, but only if Congress spends billions of dollars to build out a network of EV charging stations and provides tax incentives to consumers, among other measures.
Electric Cars For Everyone?
3) From the NYT: Electric Cars for Everyone? Not Unless They Get Cheaper. Excerpt:
Their decision illustrates the challenge President Biden and automakers face as they push Americans to go electric to help address climate change. These cars cost much more than gasoline vehicles, which can make it hard for people who want to buy an E.V. — regardless of reason — to purchase one.
At the high end, a Tesla Model S starts at more than $80,000, and at the low end, a Chevrolet Bolt starts at $31,000 — nearly $10,000 more than a larger gasoline-powered sedan like the Chevy Malibu.
A federal tax credit can lower the sticker price by as much as $7,500, but it no longer applies to Tesla and General Motors Company (NYSE:GM) models. In addition, some Americans do not owe enough in income taxes to take advantage of the credit, and others can't manage to pay thousands of dollars in anticipation of a refund the following year.
4) A related article: US Senate puts $40,000 cap on price of electric cars that qualify for EV tax credit ahead of reform