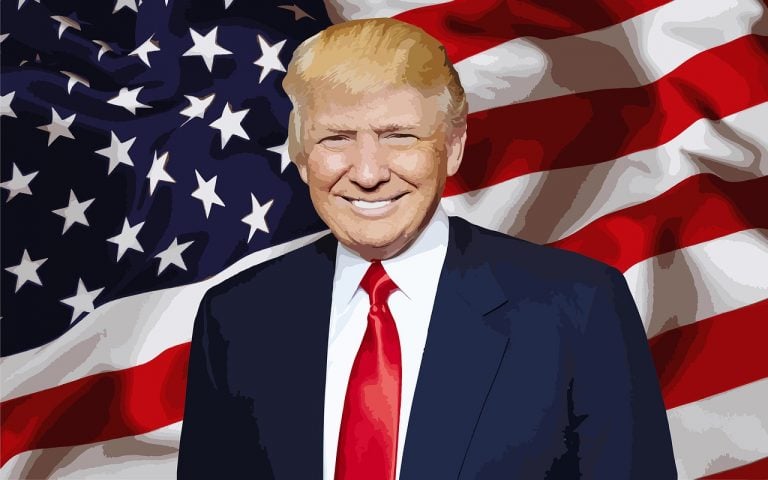 Chairman Adam Smith Reverses, Just After Receiving Email; He Was Reminded That Delay In Forwarding Could Oust President Trump With A Vote By Secret Ballot

WASHINGTON, D.C. (January 9, 2020) – House Armed Services Committee Chairman Rep. Adam Smith quickly reversed himself Thursday after first saying Speaker Nancy Pelosi should send the articles of impeachment against President Donald Trump to the Senate.
Q4 2019 hedge fund letters, conferences and more
Trident Fund LP November 2022 Performance Update
Trident Fund LP performance update for the month ended November 30, 2022. Q3 2022 hedge fund letters, conferences and more The Trident Fund LP GM, GME, and GME4 share classes returned +0.8, +1.2, and +3.0 percent, respectively, in November, and the fund +6.6, +9.9, and +35.0 percent net for 2022. Please click here for the 
Interestingly, his statement came just after receiving an email from public interest law professor John Banzhaf, asking him to reconsider because delay could lead to a secret ballot in the Senate which would likely lead to an end to the Trump presidency.  Here's a partial text of Banzhaf's email to Rep. Adam Smith.
Vote By Secret Ballot next?
I write as public interest law professor to respectfully suggest that [Pelosi] delay delivering the impeachment resolution in order to insure (in [her] words) "fairness," and that true "fairness" would require that the Senate agree to a rule providing for a secret ballot so that all senators would be free to vote without fear of presidential and other political retribution.  See, e.g., How Pelosi Might Remove Trump By Secret Ballot *** Faced With Removal Handwriting on the Wall, Trump Might Follow Nixon and Agnew
If the Senate rule governing Trump's impeachment provides for a secret ballot - for which there is ample precedent [see below] - many have predicted that more than thirty Republican senators would join with Democratic senators in voting to remove the president from office.  See, e.g.,  Republican Senator Says 30 Jeff Flake Says 35
Others have gone further and predicted that, should the Senate be forced to vote by secret ballot, President Trump would see the handwriting on the wall and resign, perhaps as part of an agreement to avoid criminal liability in various states as well as federally - similar to the precedent established by Nixon and Agnew.  [Full Disclosure - I played role in both]
It would take just three Republican senators to turn the impeachment vote into a secret ballot. It's not hard to imagine what would happen then:
How removal of Trump would work
A secret ballot might get Trump out of office sooner than everyone expects: The sooner any three Republican senators make clear that they will support nothing short of a secret ballot, the sooner Trump realizes his best course could be to cut a deal, trading his office for a get-out-of-jail-free card-a clean slate from prosecutors-just as Vice President Spiro Agnew did.
Although open and recorded voting in Congress is customary, even in impeachment trials, the Senate in voting on Trump will be acting like a jury where votes are taken in secret to help insure impartiality, fairness, and freedom from outside pressures.
In addition, when the Electoral College deadlocked in the past, House votes to elect Thomas Jefferson in 1800, and John Quincy Adams in 1824, were conducted by secret ballot to permit representatives to vote free from political pressure.
After all, the Constitution itself expressly provides that "Each House shall keep a Journal of its Proceedings, and from time to time publish the same, excepting such Parts as may in their Judgment REQUIRE SECRECY," [emphasis added].
Also, as law professors Jonathan Gould and David Pozen wrote in the THE ATLANTIC:
U.S. history provides ample precedents for secrecy in impeachment proceedings, if not in the final vote itself. Although the call of the roll was public, the Senate's deliberations during President Andrew Johnson's trial were private and unrecorded.
After negotiations on the issue of transparency, the Senate likewise shut out spectators for multiple days of President Bill Clinton's trial. Presiding over that trial, Chief Justice William Rehnquist acknowledged that "the consistent practice of the Senate for the last 130 years in impeachment trials [has been] to require deliberations and debate ... to be held in closed session." [emphasis added]
Will Trump be removed with a vote by secret ballot?
The idea of a secret ballot takes that practice one step further. Again, there are strong legal precedents, but they come from outside the impeachment context. Other countries, including the United Kingdom, use secret ballots when their legislatures hold no-confidence votes, which can oust a prime minister.
Closer to home, jurors in criminal and civil cases throughout the United States always deliberate and vote in secret. If they didn't, the Supreme Court has warned, "[f]reedom of debate might be stifled" and "improper influence" could taint the verdict. These concerns ought to resonate with Republican senators, who are well aware that President Trump monitors their behaviors "very carefully." [emphasis added]
In addition to the pressure to agree to a secret balance [Pelosi's] threat to delay delivery of the articles of impeachment would create, many Republican senators might not oppose a vote by secret ballot since it would permit them and their colleagues to vote their consciences without fear of adverse political consequences.
While many have suggested the desirability of having a secret ballot [SEE GOOGLE NEWS], with some suggesting that there might even be three or more Republican senators willing to join with Democrats in insisting upon such a condition in the rule the Senate must adopt - by a simple majority vote in which the Vice President cannot break ties - it appears none has yet tied this element of fairness to your threat to delay presenting the articles of impeachment, and designating House managers, as a tactic to force Senate leaders to agree to certain conditions.