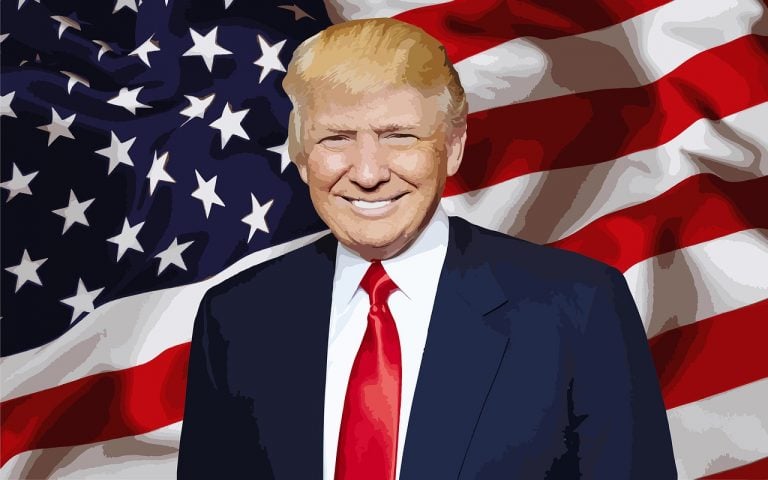 The King Report September 12, 2019 Issue 6090
ESUs fell early on Tuesday night but rallied sharply during the Nikkei's 2nd Session.  ESUs hit their session high of 2987 just after midnight ET.  They then slid into the European open.  Traders bought the early dip in Europe and ESUs rallied 7 handles by the end of the first hour of trading.  A sudden reversal pushed ESUs 8 handles lower.  Mighty Mouth fomented a rally before the NYSE open.
@realDonaldTrump: The Federal Reserve should get our interest rates down to ZERO, or less, and we should then start to refinance our debt. INTEREST COST COULD BE BROUGHT WAY DOWN, while at the same time substantially lengthening the term. We have the great currency, power, and balance sheet. The USA should always be paying the lowest rate. No Inflation! It is only the naïveté of Jay Powell and the Federal Reserve that doesn't allow us to do what other countries are already doing. A once in a lifetime opportunity that we are missing because of "Boneheads."
Fund Manager Profile: Kris Sidial Of Tail Risk Fund Ambrus Group
A decade ago, no one talked about tail risk hedge funds, which were a minuscule niche of the market. However, today many large investors, including pension funds and other institutions, have mandates that require the inclusion of tail risk protection. In a recent interview with ValueWalk, Kris Sidial of tail risk fund Ambrus Group, a Read More
Q2 hedge fund letters, conference, scoops etc
Le Grande Orange is stupidly proposing that the Fed appropriate interest income from the masses to fund his grotesque fiscal spending that will abet this reelection.  If Trump thinks there is no inflation or he is trying to convince the masses of that risible notion, the 'Bonehead' in the above tweet is obvious.
@realDonaldTrump 2:24 PM · Sep 29, 2011: The Fed's reckless policies of low interest and flooding the market with dollars needs to be stopped or we will face record inflation.
@NorthmanTrader: It is an interesting inadvertent admission though: The US debt construct can't handle normalized rates and is entirely dependent on cheap money.  Trump must know recession risk is high and hence is asking for a Fed bailout. And be clear: Cutting rates to zero would be a bailout.
US Public Debt to GDP ratio vs. S&P 500 Index – Bubble economy & stock market fueled by debt
Obviously, the key question that the above chart poses is: When will the debt bubble burst?
China Exempts Certain Products from Tariffs
China announced a range of U.S. goods to be exempted from 25% extra tariffs put in place last year, as the government seeks to ease the impact from the trade war without lifting charges on major agricultural items like soybeans and pork… Pharmaceuticals and lubricant oil are among exclusions to levies on imports announced by the Ministry of Finance on its website on Wednesday…
China's tariff retaliation strategy to date has focused heavily on curbing trade of agricultural and manufactured goods produced in U.S. states key for President Donald Trump's re-election chances…
https://ca.finance.yahoo.com/news/china-exempts-certain-products-tariffs-055120292.html
We have repeatedly opined that China is playing a dangerous game with US food products.  The politics of food in Asia is very tricky.  The massive populations of China, India and Indonesia (and Japan relative to inhabitable/farmable land) demand that countries import large quantities of food.
US Core PPI increased 0.3% m/m in August and 2.3% y/y.  Headline PPI for August increased 0.1% m/m and 1.8% y/y.  Each measure is 0.1 more than expected.  Shipment for freight surged 4.8% m/m, a record for the data series that goes back to 2009.  Energy prices declined 2.5% m/m; food prices fell 0.6% m/m.
ESUs tumbled before and through the NYSE open, hitting 2974.75 at 9:34 ET.  Traders, of course, bought the opening dip. 14 minutes after the NYSE low was hit, ESU rallied 14 handles on DB's prediction that the Fed will cut rates another 100bps 'over the next several months' and these WSJ headlines:
Trump Again Mulls Capital Gains Tax Cuts
Trump, advisers set to meet Wednesday to discuss indexing capital gains taxes to Inflation
https://www.wsj.com/articles/trump-again-mulls-capital-gains-tax-cuts-11568210829
Trump, Advisors to also focus on Broader Plan to Cut Taxes - WSJ
ESUs and stocks methodically rallied until that afternoon arrived.  Traders wanted to be long for Draghi; and the mounting indications of pending global fiscal stimuli. After the afternoon dip, the usual late ESU manipulation appeared.  The desire to be long for the expected ECB stimulus package pushed US stocks and ESUs to session highs.  Who is not long stocks and related derivatives for today?
Part of the scheme on Wednesday was the desire to close the S&P 500 Index above 3000.  The standard late ESU manipulation closed the S&P 500 Index at 3000.93.
Despite the ubiquitous reports of impending central bank largesse and fiscal stimuli, why didn't stock experience a great rally?  Perhaps, the stench of solon desperation alarmed some investors and traders.
The Treasury auction of $24B of 10-year (actually 9-yr & 11months) notes was disappointing.  The yield is 1.739% vs. 1.736% WI.  The bid to cover ratio was 2.46 vs. 2.20 at the previous auction.  Non-comp bids were only $2.3m. Indirect bids (mostly central banks) were 62.6%; direct bids were 12.7%.
GM Strike Risk at 12-Year High with Weekend Deadline Approaching
https://www.bloomberg.com/news/articles/2019-09-11/gm-strike-risk-at-12-year-high-with-weekend-deadline-approaching
Positive aspects of previous session
A robust rally on hope of ECB QE & rates cuts; plus hype about US tax cuts
The best performing group was the (+1.4%) NY FANG+ Index gain due to trader buying for Draghi
The S&P 500 Index closed a tad above 3000
Negative aspects of previous session
The rally was largely traders getting long for today
Ambiguous aspects of previous session
Who isn't long for Draghi/ECB?
First Hour/Last Hour Action [S&P 500 Index]
First Hour Up; Last Hour Up
Previous session S&P 500 Index High/Low: 3000.93; 2975.31
Pivot Point for S&P 500 Index [above/below indicates daily trend for traders]: 2992.39
BBG: U.S. Passive Stock Fund Assets [$2.4271T] Exceed Active [$4.246T] for First Time
M. El-Erian @elerianm: Strongly-worded FT editorial on what ECB President Draghi "must deliver"  While I understand (but have concerns) why it's pushing Draghi hard "to provide all the support he can," am surprised that they rank tomorrow's meeting "among the most important in his eight-year tenure"
Draghi must deliver his parting shot of stimulus
With external risks continuing to rise, caution could prove costly
Mr Draghi must also convince markets that further easing of monetary policy will be effective, and that it will not leave the ECB at its limits. Tiering is key…
https://www.ft.com/content/0e375bbc-cfdd-11e9-99a4-b5ded7a7fe3f
Today – Traders will respond to the ECB Communique and Draghi's farewell press conference.  The market expects QE and a rate cut.  These ingredients have been baked into the market for weeks.  Ergo, the probability is high that a reversal could occur after the ECB and Draghi deliver the expected goodies.
The game for today will be to pump and dump stocks on any ECB stimulus package.  The goal is to push the S&P 500 Index to a new high and then feed any lemming buyers.
Among the universe of traders, only permabears have not bought stocks or derivatives for the assumed ECB stimuli.  Logically, there has to be a subset of traders that expects to sell stuff into a rally.  Will there be enough reactionary buyers to ECB largesse to absorb the traders that want to cash in their chips?
The final tranche of the Treasury auction, the 30-year bond, will occur.  Because the 3 and 10-year tranches had disappointing results, look for the old Street game of bidding down the final tranche and then gunning bonds after the Treasury announces the 30-year results.
Last night, ESUs jumped 18.00 on this: @realDonaldTrump: At the request of the Vice Premier of China, Liu He, and due to the fact that the People's Republic of China will be celebrating their 70th Anniversary on October 1st, we have agreed, as a gesture of good will, to move the increased Tariffs on 250 Billion Dollars worth of goods (25% to 30%), from October 1st to October 15th.
The S&P 500 Index 50-day MA: 2949; 100-day MA: 2916; 150-day MA: 2882; 200-day MA: 2815
The DJIA 50-day MA: 26,588; 100-day MA: 26,316; 150-day MA: 26,171; 200-day MA: 25,682
S&P 500 Index support: 2985-90, 2972, 2955-60, 2940-45, 2930, 2922, 2914, 2900, 2880
Resistance: 3013-17, 3027, 3040, 3050
Expected economic data: Aug CPI 0.1% m/m, 1.8% y/y; Core 0.2% m/m, 2.3% y/y; Initial Jobless Claims 215k, Continuing Claims1.675m; Aug Budget Statement -$195.0B
S&P 500 Index – Trender trading model and MACD for key time frames
Monthly: Trender and MACD are positive – a close below 2502.93 triggers a sell signal
Weekly: Trender is positive; MACD is negative – a close below 2816.78 triggers a sell signal
Daily: Trender and MACD are positive - a close below 2888.70 triggers a sell signal
Hourly: Trender and MACD are positive – a close below 2974.99 triggers a sell signal
9/11 outrage: 'The View' host Whoopi Goldberg slams members of Congress who skipped moment of silence [Only 26% of Reps were present.]
https://www.foxnews.com/entertainment/the-view-whoopi-goldberg-9-11-congress
@DineshDSouza: In this now-deleted tweet, the New York Times attempts to blame 9/11 on the AIRPLANES that "took aim" and "brought down" the World Trade Center. What lengths they will go to divert attention from who actually did this! ["…Airplanes took aim and brought down the World Trade Center…more than 2000 people died…"]
https://twitter.com/DineshDSouza/status/1171787237635383297/photo/1
Why would the NYT attempt to mitigate the WTC tragedy by posting "more than 2000 people died", when about 3000 died?
Retired Intel Operative Tony Shaffer @T_S_P_O_O_K_Y: Every senior FBI and intelligence official who played a material role in the 9/11 failures was promoted and protected - resulting (as we know now) to prompt other failures and political use of Intelligence... this cannot be permitted to continue...
Never Forget How U.S. Intelligence Failed You
Brennan routinely ignored calls from his colleagues to pressure his Saudi counterparts to hand over more information on bin Laden and the rising al-Qaeda terrorist network in the 1990s…
When the Clinton Administration considered using force either to kill or capture bin Laden in the 1990s, Brennan led the effort to stop it… Of course, it did not help that Clinton's own CIA director, George Tenet, backed Brennan's opposition to the proposed bin Laden raid…
https://amgreatness.com/2019/09/10/never-forget-how-u-s-intelligence-failed-you/#.XXj7Ml3QEak.twitter
'The Attacks Will Be Spectacular'
An exclusive look at how the Bush administration ignored this warning from the CIA months before 9/11, along with others that were far more detailed than previously revealed.
"Bin Laden Determined to Strike in U.S." The CIA's famous Presidential Daily Brief, presented to George W. Bush on August 6, 2001, has always been Exhibit A in the case that his administration shrugged off warnings of an Al Qaeda attack… Tenet also wrote about it in general terms in his 2007 memoir At the Center of the Storm…
That morning of July 10, the head of the agency's Al Qaeda unit, Richard Blee, burst into Black's office. "And he says, 'Chief, this is it. Roof's fallen in,'" recounts Black… Tenet picked up the white phone to Bush's National Security Adviser Condoleezza Rice… "Rich [Blee] started by saying, 'There will be significant terrorist attacks against the United States in the coming weeks or months. The attacks will be spectacular. They may be multiple. Al Qaeda's intention is the destruction of the United States.'" [Condi said:] 'What do you think we need to do?' Black responded by slamming his fist on the table, and saying, 'We need to go on a wartime footing now!'"… "And I'll never forget this until the day I die. Rich Blee looked at everybody and said, 'They're coming here.'"…  
https://www.politico.com/magazine/story/2015/11/cia-directors-documentary-911-bush-213353
As August went on, Tenet was so agitated by the chatter he was picking up and Bush's lack of attention to the matter that he arranged for another CIA briefing of the president later in August, with Bush still at his ranch, to try to get his attention to what Tenet believed was an impending danger. According to Ron Suskind, in the introduction to his book The One Percent Doctrine, when the CIA agents finished their briefing of the president in Crawford, the president said, "All right. You've covered your ass now." And that was the end of it…
https://www.nybooks.com/daily/2015/10/21/bush-responsibility-twin-towers/
FBI Was Warned About Flight School
Two months before the suicide hijackings, an FBI agent in Arizona alerted Washington headquarters that several Middle Easterners were training at a U.S. aviation school and recommended contacting other schools nationwide where Arabs might be studying…
AP reported last month that Filipino authorities alerted the FBI as early as 1995 that several Middle Eastern pilots were training at American flight schools and at least one had proposed hijacking a commercial jet and crashing it into federal buildings…
A month after the 2001 memo from Arizona to FBI headquarters, FBI agents in Minnesota arrested a French citizen of Moroccan descent, Zacarias Moussaoui, after a flight school instructor became suspicious of his desire to learn to fly a commercial jet.  Moussaoui has since emerged as the single most important defendant in the post-Sept. 11 terrorism investigation, charged with conspiring with the hijackers and Osama bin Laden to kill thousands of Americans…
https://www.cbsnews.com/news/fbi-was-warned-about-flight-schools/
The FBI's Investigation of Zacarias Moussaoui
On May 21, 2002, Coleen Rowley, the Minneapolis FBI's Chief Division Counsel (CDC), sent a letter to FBI Director Mueller in which she criticized FBI Headquarters for the way it had handled the Moussaoui case. Among other things, her letter disputed the way the FBI was describing its Moussaoui investigation, and she asserted that FBI Headquarters had prevented the Minneapolis FBI from seeking a criminal search warrant. In addition, she alleged that FBI Headquarters inappropriately failed to seek a FISA warrant…
Upon receipt of Rowley's letter, Director Mueller referred it to the OIG and asked the OIG to conduct a review of the issues raised in the letter, the Phoenix EC, and other matters related to the FBI's handling of intelligence information that was potentially related to the September 11 attacks…
On August 24, Martin and Gary discussed the options for the Minneapolis FBI in pursuing a FISA warrant for Moussaoui. Martin asserted that the Moussaoui situation did not qualify as an emergency, which required information that an "imminent act of terrorism" was about to take place, and he added the FISA request lacked sufficient evidence of a connection to a known foreign power…
On the morning of September 11, at 8:34 a.m. Eastern Standard Time, Martin sent an e-mail to Gary finalizing plans for Moussaoui's deportation, which the FBI believed would occur within several days. Just 12 minutes later, the first hijacked airplane hit the north tower of the World Trade Center…
[The OIG report exonerated everyone.] https://oig.justice.gov/special/s0606/chapter4.htm
Motion to Compel Brady Material Unsealed: Flynn Took Polygraph in 2016 And Passed
List Of Brady Material Requested By Powell
A letter delivered by the British Embassy to the incoming National Security team after Donald Trump's election, and to outgoing National Security Advisor Susan Rice (the letter apparently disavows former British Secret Service Agent Christopher Steele, calls his credibility into question, and declares him untrustworthy)… [Many more documents]
https://saraacarter.com/motion-to-compel-brady-material-unsealed-flynn-took-polygraph-in-2016-and-passed/
@BreitbartNews: Actress and gun control activist Alyssa Milano revealed she has two guns in her home for self-defense. "I have two guns in my household for self-defense," said Alyssa Milano.