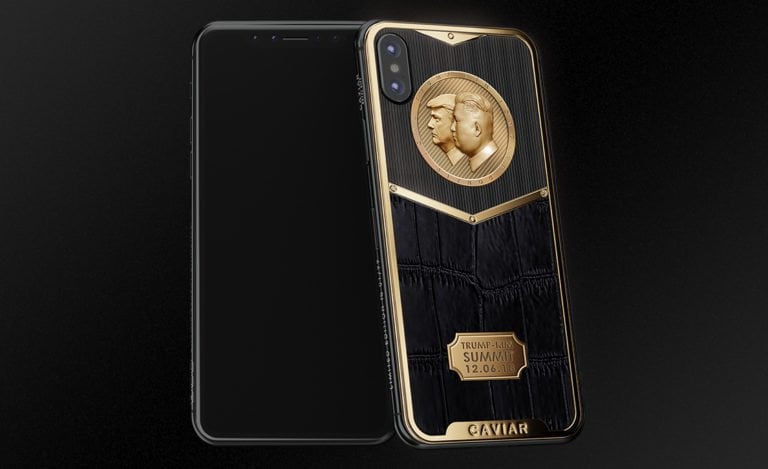 "Make the world peaceful again" – iPhone X in honor of the meeting of Donald Trump and Kim Jong-un has been created in Russia
Caviar created the design of iPhone X in honor of the long-expected and historically significant Trump-Kim summit in Singapore. The Russian brand stands for the piece in the whole world and expresses its hopes for the early achievement of the consensus between the leaders of the two powers.
Greenhaven Road Capital 3Q22 Commentary
Greenhaven Road Capital commentary for the third quarter ended September 30, 2022. Q3 2022 hedge fund letters, conferences and more Dear Fellow Investors, The Fund is enduring its worst drawdown since inception. We were down again in the third quarter, bringing year -to-date returns to approximately -59%. Returns vary by . . . SORRY! This Read More
The meeting is planned to take place on June 12th; the agreement on the summit was achieved through the long-lasting negotiations. The Presidents' dialog may give a start to the brand new stage of the relationship between the United States and North Korea, which, in its turn, is important for the whole global community.
Like the whole progressive mankind, Caviar stands for a positive, friendly and workable environment in the world, which is why in honor of the meeting of these two leaders, the exclusive model iPhone X Pacific Edition was created.
In the design of this smartphone, the classic combination of the black and gold color was used, the harmony of which expressively reflects the majesty and festivity of the moment; two volumetric side-faces covered with gold – the portraits of Trump and Kim Jong-un are made with the whole accuracy and delicacy. There is also a commemorative inscription with the date of the leaders' meeting on the body. The materials used by the designers to implement this idea are gold, black composite onyx and natural alligator leather of black color.
"We think that it is important to eternalize this significant historical moment in the unique smartphone design. Earlier, Caviar has already presented the design dedicated to the meeting of Vladimir Putin and Donald Trump. We believe that in the modern world, everyone is focused on working in a team, building a happy and safe future together, that is based on the democratic principles, mutual respect and the equality of interests, the brand's representatives say about the novelty.
The price is 4,390 dollars