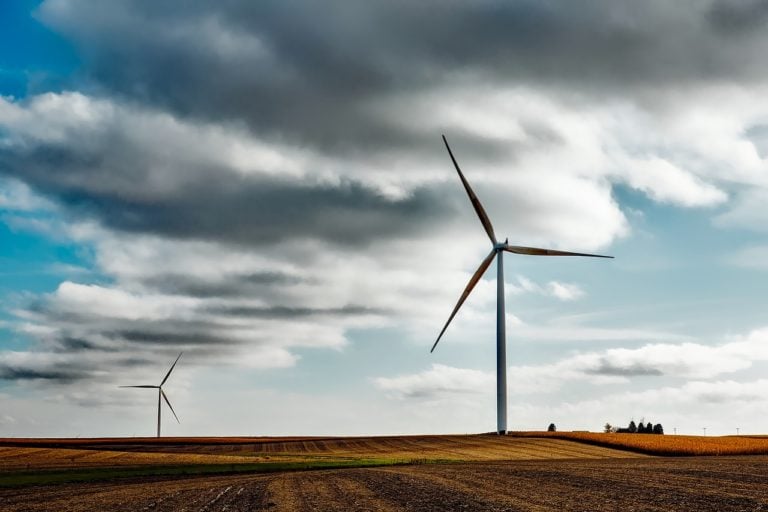 In the course of the 21st century, fossil fuels will run out and an energy transition seems unavoidable. In view of the explosive growth in China and India, the pessimists give us only 25 years to operate an energy transition to sustainable energy. But is an energy transition easy to set in motion?
Q1 hedge fund letters, conference, scoops etc, Also read Lear Capital: Financial Products You Should Avoid?
Will European countries have completed their transition in time, before oil and gas become scarce and/or too expensive and/or difficult to reach? Will our energy-dependent economies still be able to continue? These are important questions in a world in which new power blocks and political alliances arise on the basis of differences in the energy situation.
Short-Seller Spruce Point Highlights Its Latest Canadian Consumer Short: Saputo
Reputed short-seller Spruce Point Capital Management released its latest short report this week. The firm is shorting Canadian dairy and grocery manufacturer Saputo. Spruce Point chief Ben Axler believes the company is entering a phase of declining growth and highlights the financial stress and growing challenges he sees it facing, not only in Canada but Read More
"In "energy transition" everyone would like a harmonious development" says Coby van der Linde, director of the Clingendael International Energy Program (CIEP), "but if you look at history, you'll see that these kind of big changes happen more often. And they usually come with conflict'.
Coby van der Linde developed a future scenario that VPRO Backlight presented to foreign experts. Together they outline a disturbing picture of geopolitical conflicts that may await us. With Michael Klare (Resource Wars, Rising Powers, Shrinking Planet, The new geopoliticis of energy), former Admiral William Fallon (former captain of CentCom), political economist Mikhail Deliagin (Moscow), Edward Lucas ('The New Cold War'), Youssef Ibrahim (columnist and political risk consultant) and Ariel Cohen (senior research fellow The Heritage Foundation).
Transition To Sustainable Energy – VPRO Documentary – 2010
Transcript
Seela but I'm still into the economy daft Elkadi stop of the Oto Duma at least the end of alarming Nkole commotions aid to the Hellenic added weight of it before the import from some constant state of Hunka lack of order from the non-tropical revealed the need of state aid. Stubbles and bottlings needed Elysia. It is who commits bidets he stay Ms Hope on the energy vote he needs for Abazi it but I believe it was open to the two Fujifilm owns only of Husch complete bloodsoaked to live in if you're highly dependent on one place one supplier and one of everything. That's my experience. Not a good place to to be strategically. This is a situation that sooner or later somebody gives. It's like building a very tall building with good architectural plans. To me that's the significant issue that kind of drives me a little bit is why knowing that we're so vulnerable why haven't we done something to change the city from forcing gun from our alternative energy for me is Juanita Lane and Christie. Yo Blyde my state mere start date he should know Chuck who is old data Khushi and mantling see the government today Sanea raffle ticket zealot's what the mayst Amenta Hopa Veilleux before the time only Madell or so days at Tozzi cheap Aguila couldn't afford take a frozen conflict Modell a Dingles blamers but for conflict a consortium call the state and been paid for. But I am asking that adults do that either they can tell that conflict to blame each ticket Miskin can only say in multilateral balmung on lots of Burna and in all Navy need to play to Namma.
All also look Max from the lead is the actor from the Klingon dial International Energy Program Serbest who did the same Mohonk to save energy Aecio politique trancy chuckling tells us what Koblin procession not wholesale of so-called house knows he struck act on them he says he knew best how wrong. And yeah I started to see Netco always alse at this whole process. To follow. Is it that diverted to Hossen or officially. At least in and leaps from the meta OST has offered across species. Guiltiness died and died Sunday here. Saved the present from the beginning it is your first station Hanga crew Scheeler ratio by either a noose. Oh god Polityka Manfredi some light Upmeyer staple down and other meta data are put out of homes Rickey's full name and the Hebard Ovidiu still take he said Blomfield style. Yeah he well nodding to all for fun horseshit that I'm sure little pitocin and that call him freight's and uncomfy and ekonomi shooter and soms and you call me up for said adult scheme of Minorite still. Still the VA convenant worst case scenario. The two fruitflies are only cost versioning gumdrop and laid a blow to the head of OPA no tsunami Oakleaf unveil conflict is out in it on Granard breaker. But our Buddha also atmosphere in Uzbekistan and bad planning would blossom into a beat that is so crucial for the costume. You were an artist at the time and for now it's all about Eve Afar's how Colmar KBB Magistro little gas there is a Cantonese Esmeralda Tacloban's some sacerdotal because he writes Zilioli where the Russian army. That's what we got the good wishes slaloms.
And again Precourt or the House Nonoy easier than the meaning because if I were somebody the went Valetta days of for under fall the energy experts John Roberts this LaMagna specialist baith Internacional feasible for energy facts Tucan blitz in London if I'm assuming that is indeed went to that's very serious indeed. That peak demand for Russia for the country beyond Russia and for China. Edward Lucas journalist by the economist Lucas save and book The New Cold War over the river from Jerusalem has muffed hand. The pipeline stops flowing then the person who receives gas through the pipeline is in a really difficult position. You can't just get on the phone and order some long truckloads of gas the way you can do it if it's safe for champagne and Mikhail Delyagin during the recession think tank for Lobelia earrings for x2 pool in Moscow. We knew we were Haitians what they taught he wrote the piece. But the whole thing in the hearts of all you've always skippering. But it's also the Russian jet fighters have hit several targets in the Fergana Valley. As Beck has down today international leaders are worried that the conflict in his Pakistan might turn into a regional war involving Turkmenistan Kazakhstan Tajikistan Russia and China as a reaction to the conflict. They use Pakistan government has decided to close off the transition hop at. It is part of the Russian Central Asia Centre a pipeline the pipeline is crucial for the transport of gas by Russia to Europe due to the use Pakistan boycott the Russian gas supply has been cut by 25 percent. Russia is now having grave problems in meeting its gas deliveries to Europe.
It means that Russia's consumers must go short. It means that European consumers go short. This is the time when you want every scrap of gas available.