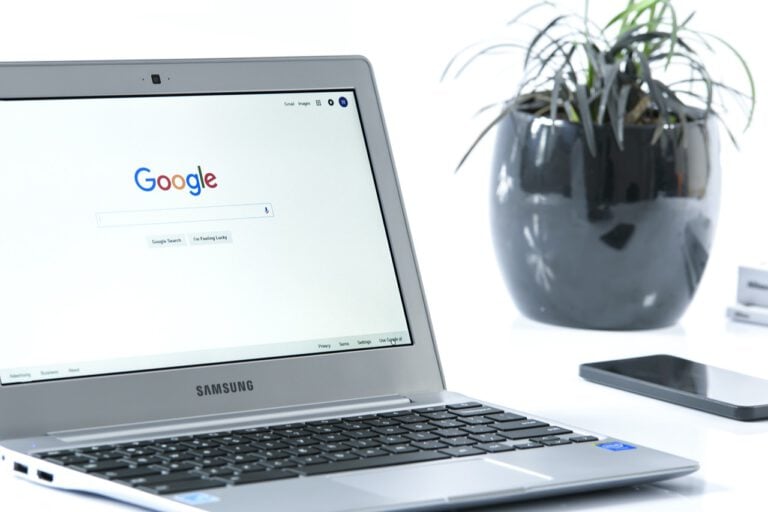 Owning a digital presence has become essential for every business today, irrespective of their scale. Therefore, the online market is booming with every new business website launch that claims to provide better services than others and the doors of opportunities are opened far wide for startups too. And in times like this, online visibility is what every business is craving to gain the attention of most of the customers.
Google Search Result Rankings: A Measure to Understand Where a Business Stands
Among the competitive environment of today, it is very much important to gain increased visibility to reach the maximum of potential customers. While most of the business approaches have shifted online, the concepts of marketing and promotions have also updated and online marketing helps in increasing the reach of business by letting them reach the right set of customers.
Google is undoubtedly the most popular and most used search engine of all. And businesses willing to reach the maximum of customers find it the best resource and hence, the position gained in google search results becomes one of the prior factors for increasing the visibility and drive more traffic to a website.
This Crypto Hedge Fund Manager Thinks The Crypto Winter Is Almost Over
When the Great Financial Crisis hit in 2008, the pseudonymous Satoshi Nakamoto published the first paper on bitcoin, proposing a new financial system that didn't depend on "trusted" third parties. However, today's crypto ecosystem has diverged so far from the original intent of cryptocurrency set out in that paper that it's virtually unrecognizable. Now we're Read More
10 Tips to Top the Google Search Results (Rather Increase Your Rank in Results!)
Achieving the first position in the Google search results is an achievement and a dream come true for every digital marketer. However, it requires a website to sing all the right tunes for a long time and keep the website updated with changing norms of Google algorithm to ensure the results are achieved.
Work On Website Structure
The first and foremost thing to keep in mind is, Google wants its users to have the best. Without impressing Google, there is no way you can reach your audiences. Therefore, it is important to consider making your website user-oriented. And it requires you to pay good attention to your website's structure. Looks matter and your website should not leave a chance behind to impress users and Google.
According to a report by Statista, 60% of organic web traffic is generated through smartphones. In the era of mobile apps and smartphones, it is important to make your website mobile-friendly to ensure Google finds it relevant and interesting enough to get displayed among your users. According to Google's search engine algorithm update also known as Mobilegeddon, mobile phone users are given a priority which means, the user experience on mobile devices should be superior.
Say No to Duplicate!
Content plays an important role when it comes to increasing the likelihood of ranking higher. Also, quality content posted over reputed blogging websites helps you increase your visibility and create a brand image. However, copying the same thing from another source to post it somewhere else will not help much. Many think that Google penalizes websites for posting duplicate content, well they are completely wrong!
Believe this, Google has not set or declared any penalty for duplicate content. It simply wishes to eliminate duplicate content and for that, it groups the content that is similar on any basis and chooses the most standard link it finds and puts up in the list. There are no penalties, but there is no exposure too! So, avoid duplicate content and create compelling content that is relevant to your niche and can interest more readers.
Speed Optimization
We all know how boring it is to wait for a website or a page to load. It has been proved that an average user will wait only till 3 seconds for a page to load and immediately close the tab or switch to another. And Google has also listed it as one of the most essential factors for ranking your website higher in search results. Now it becomes mandatory to optimize the loading speed of your website.
And this applies to websites belonging to every niche. You can take Google's page speed test to understand where your website lacks and optimize speed accordingly. This test includes website performance on the mobile as well as desktop to enhance your efforts and point out the right direction.
Link Management
When wanting to rank a website higher in Google, it becomes essential to manage your internal as well as external links. Google will hate to direct users to a dead webpage or website again and again. And it will permanently remove it from the indexing list. Therefore, it is important to fix the broken links associated in any way to your website.
Also, be careful who your website links to. Links that have no business with your website's niche are flagged and Google might reconsider giving you the top position. There is no way you can deny that link juice even from the irrelevant website, but to rank high, certain sacrifices(!) and a lot of hard work is required.
Build a Perfect Schema
Hear what Google has to say and let it understand what your website is about. Schema is highly preferred by Google to let the users understand what your website is about. Do not forget to include schema on your website. The schema can contain basic information from the page.
Schema helps search engines determine the right meaning of a page and display the results intelligently. It helps Google understand the context and display the right results for the queries being asked. Hence, a schema helps you get your website ranked in the right places when your potential audiences search for you. Otherwise, the search results might get messed up, if Google can't understand the "right" word in your page stands for directional purpose or it indicates correction.
Choose Right Keywords
Keywords are the search phrases your potential users use when searching for similar services as yours. Keeping the competition over the keyword in mind, you should carefully choose a keyword. For example, if you are looking for a keyword relating to the app like uber, first study the competition through Google Keyword Planner or any other keyword planner tool, and decide to use up the best keyword that can help you rank easily.
Keep an Eye on Mentions
If you ever get mentioned by any other reputable websites or review websites like TripAdvisor or any other, immediately notice it and start converting them into links. You can use Google Alerts to customize and create alerts to know when anyone mentions your website.
It helps in tracking the brand mentions and also plays an important role when it comes to performing brand promotions. And turning them into links will help you also increase your linking standards and might help you earn the top place on Google results you have always dreamt of.
On-Page Optimization Counts
On-page optimization of your website plays a vital role when it comes to ranking higher in Google or any other search engine. The content on the web page must be checked twice and ensured that it is SEO-friendly. Moreover, it enhances the user experience and provides a boost to your particular webpage that has keywords spread across every right spot.
If you are not very familiar with the best practices or are interesting in learning one, Google provides its own Kickstarter guide to on-page optimization to help you out in crafting an excellent web page and content that engages users and helps rank higher in the right niche.
If you are willing to pay a little, SEMRush is a fantastic tool for a low cost. FD: This is an affiliate link but we honestly believe their tools are top notch and a bargain in relation to many competitors.  They are now offering a few trial for new users.
Say No to Spammy Methods
While ranking at the top in Google may seem very easy at first, it is not. It takes patience and skills to get your webpage at the top and also maintain the position it has. Number one rank is almost impossible to achieve in a lesser time duration and it inclines many to follow the road that is lead by spammy methods.
Using them might get you a boost but Google will penalize your website if you are not abiding yourself and your practices to their set rules. While Google penalties may ban your website for a few months or days, continuous ignorance can result in permanent results that are irreversible.
Loads of Content Around is Good
Publishing your articles, blogs, newsletters and more can help you build an identity in the online world, while the links that point to your website or web pages from these can help attract many users to visit your website.
The website traffic increases and the online identity you have created helps in creating brand awareness and reach users spread across the world with your website and the content you have posted.
88% of B2B companies are using content marketing as their weapon in their marketing strategy to increase traffic and for every website that aims to provide excellent services and create their online presence, content marketing becomes important to perform.
Conclusion
The more a business connects the website to the right SEO practices, the boost in its online visibility is achieved. Hence, ranking higher in Google depends on the marketing strategy you choose to implement. While seeking expert support is advised, many businesses prefer to hire experts by themselves rather than contacting an agency or digital marketing firm. The ultimate decision of choosing the relevant option depends upon you.
But considering the possibilities of success rate, hiring an expert agency is advisable as they have all the required support by their side to efficiently lead a website to the top position in Google. While keeping these constraints in mind, a business can help enhance the results their planned marketing strategies are aiming to provide.