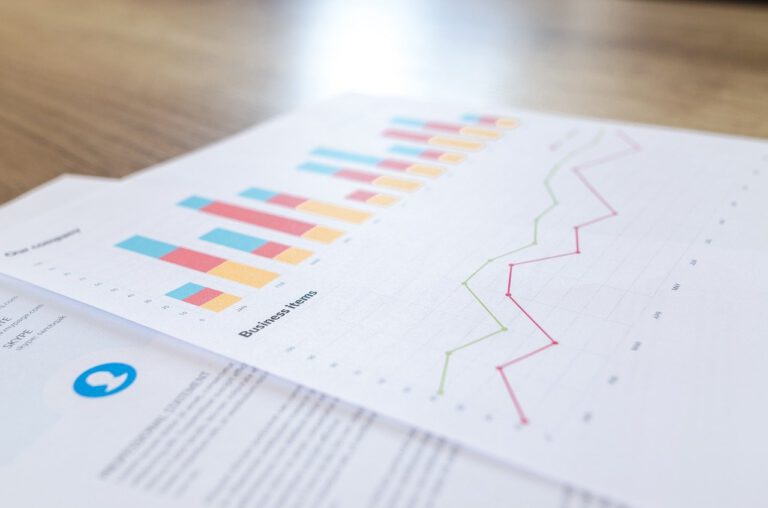 When it comes to ranking the top 10 venture capital funds in the U.S., there are many ways to go about it. You can look at it based on assets under management and dry powder or deal flow. You can look at it based on more subjective factors as well. Here's our list of the top 10 venture capital funds in the U.S. based on a combination of these factors.
Q2 2020 hedge fund letters, conferences and more
Top 10 venture capital funds
500 Startups
This firm has offices around the world and has invested in well over 1,000 startups since its founding in 2010. Among the companies it has invested in are Credit Karma, Twilio, Visual.ly, Little Eye Labs and Makerbot. 500 Startups specializes in angel and seed rounds and early-stage companies.
Fund Structures For More Efficient Taxation And "Doing Well While Doing Good"
Tax time is still months away, but it's never too early to consider how fund structures impact your investments. Additionally, many people start looking for more ways to do good, including with their investments. In a recent interview with ValueWalk, Michael Carrillo of fund services provider Apex Group explained how most of the intellectual maneuvering Read More
Benchmark
Benchmark is a San Francisco-based firm that specializes in seed money for startups. Its most successful investment was eBay, in which it invested $6.7 million for a 22.1% stake of the company. The firm also invested $12 million in Uber for an 11% stake. The ride-sharing company now has a market capitalization of nearly $65 billion.
Benchmark has invested in over 250 startups since it was founded in 1995. Some of the other big names it has invested in include AOL, Dropbox, Seeking Alpha, Snapchat, Twitter, Zillow and Yelp.
Y Combinator
This firm provides seed money to accelerate startups and has launched thousands of companies since it was founded in 2005. Among the big-name firms that were launched using money from Y Combinator are Airbnb, Stripe, DoorDash, Dropbox, Coinbase, Twitch, Instacart and Reddit.
Interestingly, the firm itself has benefited from venture capital, having received funding from Sequoia Capital and other funders in at least two funding rounds to help it expand the number of startups it could invest in. Y Combinator not only provides seed money but also connections and advice. In exchange, it takes a 7% stake of the company it is investing in. The firm selects at least two batches of companies every year.
Founders Fund
Founders Fund invests across all sectors and stages, covering a wide array of companies. Among the firms it has funded are Airbnb, Spotify, Stripe, Lyft, Facebook and SpaceX. The firm's partners are also well-known, especially Peter Thiel and Ken Howery of PayPal fame.
Although Founders Fund is located in Silicon Valley, it isn't just limited to technology companies like most Silicon Valley venture capital funds are. Of the companies the firm has invested in, 37 are unicorns, while seven are decacorns. Fifteen of the firm's startups have raised over $1 billion.
Bessemer Venture Partners
Bessemer Venture Partners has its roots in a family office that was founded in 1911 by Carnegie Steel co-founder Henry Phipps. The firm expanded beyond family asset management and created its venture capital firm in 1974. Bessemer Venture Partners opened an office in Silicon Valley in 1975 and has since expanded into India and Israel.
Among the companies Bessemer has invested in are Shopify, Box, Zoom, Twitch and LinkedIn. The firm invests in seed, early-state and growth-stage private tech companies. It is mostly focused on healthcare, consumer and enterprise companies. As of last year, Bessemer had invested in more than 120 initial public offerings, including Yelp, Skype, Twilio, Pinterest and LifeLock.
Sequoia Capital
This firm manages multiple funds, including some that are specific to Israel, China, India and Southeast Asia. It has offices around the world, including its headquarters in Menlo Park, Calif. and offices in Mumbai, Tel Aviv, Hong Kong and Beijing.
Sequoia Capital invests in both private and public company and specializes in seed stage, incubation, startups, early stage and growth stage investments. Among the companies the firm has invested in are Apple, Google, PayPal, NVIDIA, Yahoo!, Instagram, YouTube, WhatsApp, Stripe, LinkedIn and many others.
Accel
Accel has funded a long list of big names over the years, including Facebook, Dropbox, Jet.com, Spotify, Etsy, GoFundMe, Cloudera, Lynda.com, Trulia, Flipkart, DJI and Rovio. The firm was founded in 1983 by Jim Swartz and Arthur Patterson, who developed the philosophy behind its strategy, which they call "Prepared Mind," a reference to a quote from Louis Pasteur.
Accel has offices and funds in the U.K., China and India in addition to its U.S. fund. The firm invests in early-stage startups and growth funding rounds, especially in information technology, digital media, networking, software and mobile.
Kleiner Perkins
Kleiner Perkins specializes in early-stage and growth companies and has backed some big names since it was founded in 1972. The firm belongs on the list of the top 10 venture capital firms because it has invested in some very successful businesses over the years. Among the companies it has backed are Amazon, Beyond Meat, Electronic Arts, Google, Nest, Snap and Twitter, among many others. Amazon, in particular, paid off for the firm, as it was one of the ecommerce giant's first investors.
Kleiner Perkins had about $9 billion in 19 different venture capital funds and four growth funds as of last year. The firm has invested in the early stages of over 900 companies in the technology and life sciences sectors since it was founded.
Andreessen Horowitz
Marc Andreessen and Ben Horowitz founded Andreesen Horowitz in 2009. The firm invests in early-stage startups and growth companies in mobile, e-commerce, gaming, social, education, cloud computing and software-as-a-service.
Andreessen Horowitz led a $150 million funding round for social video game platform Roblox this year. Other high-profile investments over the years have included BuzzFeed, Lyft, Oculus VR, GitHub, Skype, Twitter, Facebook, Zynga, Airbnb, Jawbone, Stripe and Groupon.
The firm has also invested in several cryptocurrency-related companies and restructured last year to be able to take up investments in cryptocurrencies directly. Some of its crypto investments include crypto exchange Coinbase, Ripple, blockchain startup OpenBazaar and CryptoKitties.
Tiger Global Management leads
Number one on this list of the top 10 venture capital funds in the U.S. is Tiger Global Management, which focuses on both private and public companies in the internet, fintech, software and consumer sectors. The firm commits to early-stage, late-state, post-IPO, private equity and secondary market investments.
Tiger Global is also a hedge fund, but according to Bloomberg, about half of its $36 billion in assets under management is in its venture capital unit. Among the firm's venture capital investments was Flipkart, which was one of Tiger Global's biggest wins.