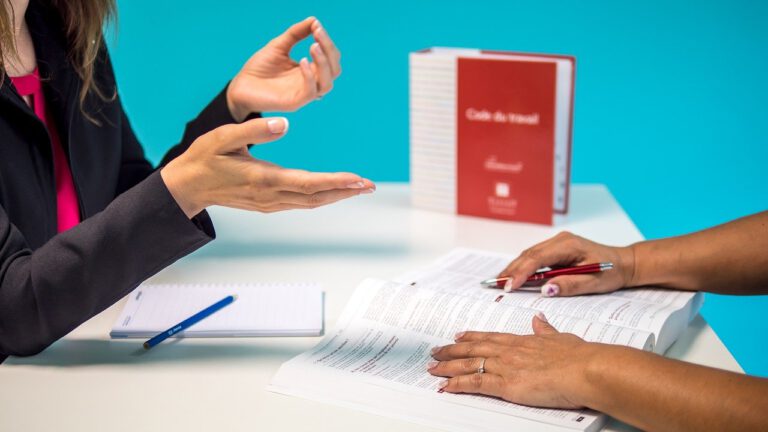 Now that the digital age has conquered and settled, business organizations are also switching to digitalization. It has so many features like employee efficiency, data recording, and management, etc. Organizations are investing in this modern day change as it improves productivity and proper functioning among human resources departments.

Q4 2020 hedge fund letters, conferences and more
Human resources is one of the most critical departments in any organization. That's why in order to change, organizations have to start with this department. Digital HR automates mundane everyday tasks like attendance management, employee work data, etc., and eases employees' duties. It is no less than a great favor to employees.
London Quality Growth Investor Conference: Buy Dassault Systemes
At this year's inaugural London Quality Growth Investor conference, Denis Callioni, analyst and portfolio manager at European investment group Comgest, highlighted one of the top ideas of the Comgest Europe Growth Fund. According to the speaker, the team managing this fund focus on finding companies that have stainable growth trajectories with a proven track record Read More
Going digital for HR leads to many benefits, including employee productivity and data security. Let us now understand the meaning of modern HR.
What Is Modern HR?
Modern HR, also known as human resource management solution, is a cloud-based software that automates all HR functions and reduces errors, thereby decreasing the HR department's weight of responsibilities on an organization. Businesses can select digital solutions according to the size of their pockets and curate them based on their departmental requirements.
In simple terms, modern HR transforms the entire HR process by making everything virtual and eliminating all the paperwork. It helps organizations keep up with the recent digital changes and saves paper by making everything available on any screen compatible in any remote area. This helps make the HR department's work more comfortable, and they can focus on more critical tasks at hand. HR workers who have skills other than managing employees can utilize them elsewhere in the organization.
It is meant to achieve maximum employee productivity and improve the business' success by molding it in such a manner that the organization says yes to accept any changes that might occur.
Reasons To Invest In Modern Human Resources
Following are the reasons why a company should put their money on modern HR
Improves Recruitment Process
Automated HR makes an organization's recruitment procedure easy by posting a 'we're hiring' ad on all job profile sites as well as on social media. Furthermore, it filters candidates and shows them according to the profile they applied for.
It lends a hand to businesses to prepare necessary interview questions and aptitude tests depending on what the job calls for. This simplifies the hiring procedure a great deal and finds the organization the right talent to welcome aboard.
Apart from that, the digital solution also stores the data of the candidates who somehow couldn't get selected for future references.
A proper digital HR allows organizations to track their employees' skills and talent so that they can use all the necessary skills that might be a stepping-stone for their success.
Existing employees who possess more than just one skill can be motivated to take up more responsibilities than they do every day and train new employees.
Employers can include these employees in planning and decision-making to let them know that they are heard and that their opinion also counts in the company.
This can be an added advantage for workers because adding more responsibilities to their profile means earning more money. So, it's a win-win for both parties.
With modern HR's self-onboarding features, new hires can list themselves as one of the company's employees without having to go to HR.
All required paperwork can be done beforehand with this feature so that the new employees can get familiar with the work environment and all the new faces around them.
Employees can upload necessary documents on their profile and submit details without having the HR department go haywire.
Modern HR provides robust features like the businesses' information storage in a single place. The data stored is 100% safe, and only the employees who are a part of the organization have access to it. Employees can retrieve data from any remote location on any device compatible.
Storing information assists organizations in making crucial decisions. Employee performance records can help leaders with proper salary distribution. Decisions that are taken based on thoroughly looking at the data can lead to productivity among employees.
Financial data like employee salary, PF, tax deductions, etc., make any organization's payroll accurate and safe. Making all of this automated reduces human errors to zero and leads to hassle-free HR management.
Integrated portals like employee self-service aids leaders with proper employee management. Employees can have track of their leaves, monthly salaries, daily attendance, etc., with this system's guidance. All the queries that made employees go to their HR can now be solved by the portal, saving both the workers' as well as HR's time.
Apart from that, automated HR gives employees the ability to upload, review, and edit their work submitted. Companies can track their work and give employees control over their information, making them feel empowered.
Information is king. This applies to every business organization there is. Company data is most sensitive and crucial for unwrinkled work performances, and the loss of it can put the company in trouble.
By storing data digitally, companies have to forget about problems like data theft or loss of data since modern HR comes packed with backup features, password-protected documents, and cloud storage in thousands of safe servers.
Companies can have controlled access to the data, meaning server hosts (company) have the authority to give access to the information they want their employees to see. This gives them the freedom to keep confidential data to themselves. They have complete control over it.
An HR department can only consist of a few employees. With a minimal number, there is a chance of them not being able to keep pace with the everyday new activities. This doesn't seem like much of a difficulty with a solution for HR to rely upon.
Modern HR not only assists them with their problems but also helps them examine employees' data, their work submitted, leaves, daily attendance records, salary details, etc., with just a few key taps.
Automated HR is the doorway to better business outcomes.
Storing employee data like their personal details, work cycle, money matters, leaves, and other required information can be exhaustingly sweaty for departments within the business organization. Using a digital human resource management solutions will lead to no such issues. It will come to the organization's aid by storing everything virtually in employees' individual profiles.
HR employees can refer to any data required by them with the software's easy and accessible storage facilities without biting their nails. This is also an added advantage to managers since it betters decision-making for them.
Ensuring recruiting skilled and experienced HR employees in your organization can lead to minimal errors regarding employee's salary structures. Well, sorry to open your eyes, but this is as untrue as someone saying they like Mondays. It is impossible for beings not to make errors while doing math. Errors in salary processing may lead to employees getting less salary and weak performances. This issue can be resolved by modern HR.
Because of the entire HR process being automated, there are no chances of any errors occurring, unlike the manual process. Investing in digital HR can cut down an organization's costs and the worry of losing time fixating the mistakes. The transformation of HR, without a doubt, can ease its operations.
With employees recording their work performance on a daily basis, HR solutions make sure that employees are continually improving and achieving better targets every now and then. The solution automatically records employees' work data.
Not only is it an advantage for companies, but employees can also get something out of their work performance cycle. Their work records can help them get appraisals and promotions.
Conclusion
Not only is investing in modern HR cost-effective and time-saving, but it is also of great help to a company's employees with their daily tasks. The return on investment in modern HR is high since it saves the company's great deal of money. It shapes the company's future since it lends a hand in business planning and development by tracking employees' performances and payroll.
No matter the organization's size, big or small, should invest in a structured HR management solution. With advanced employee-engagement tools, collaboration within the company can be increased. Employees can use the software to check their work data, apply for leaves, etc., with its self-help trait without having the HR mediate. This saves the department's time and increases work progress.
Digital HR is an extremely worthy investment, and it has the ability to mold the future of human resources.
Updated on