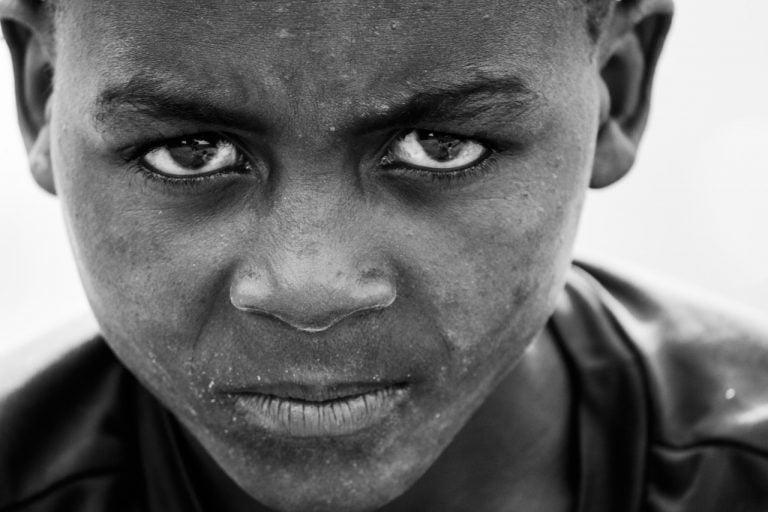 According to the United Nations, about 821 million people across the globe don't get enough food to live an active, healthy life. Tens of millions of them are on the verge of famine in African and Asian countries. People living in extreme hunger suffer recurring illnesses and disabilities. Here we take a look at the top 10 hungriest countries in the world.
Drought, fueled by climate change, is one of the most significant factors contributing to global hunger. Another major factor is that more than half of the world's 821 million hungry people live in conflict zones. The 2018 Global Hunger Index (GHI) produced by Concern Worldwide and Welthungerhilfe analyzed 119 countries to measure hunger levels at global, regional, and national levels.
The World's 10 Hungriest Countries
As per the 2018 Global Hunger Index, the level of hunger and under-nutrition declined from 29.2 in the year 2000 to 20.9 in 2018. Fourteen countries were excluded from the 2018 GHI hungriest countries due to the lack of sufficient data. However, the report pointed out that hunger levels in seven of them are extremely alarming.
Greenhaven Road Capital 3Q22 Commentary
Greenhaven Road Capital commentary for the third quarter ended September 30, 2022. Q3 2022 hedge fund letters, conferences and more Dear Fellow Investors, The Fund is enduring its worst drawdown since inception. We were down again in the third quarter, bringing year -to-date returns to approximately -59%. Returns vary by . . . SORRY! This Read More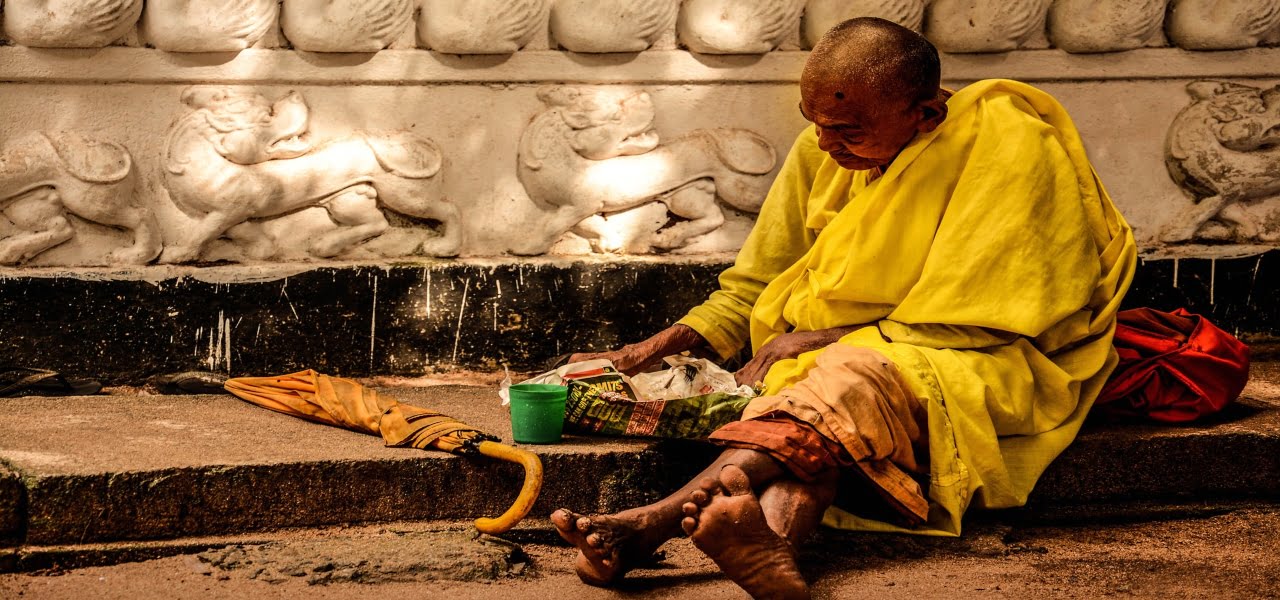 These are the top 10 hungriest countries, according to GHI scores:
10- Timor Leste
East Timor in Southeast Asia was a Portuguese colony until 1975 and was later annexed by Indonesia before it gained independence in 2002. Timor Leste has a population of about 1.2 million. Half the children in East Timor suffer from stunting, meaning their physical growth doesn't match their age. Indicators show that hunger-related problems also affect a child's cognitive development.
9- Afghanistan
The landlocked Asian nation is a primary victim of terrorism and violence. It has one of the world's largest population of internally displaced people, mainly due to wars and natural disasters. The Taliban terrorists remain a powerful entity despite the international attempt to rebuild the country. There seems to be little chance NATO will stabilize the country or leave anytime soon. More than half of internally displaced people in Afghanistan said they don't have enough food security to feed their children.
8- Sudan
Sudan has been a victim of conflicts, floods, and droughts for decades. Sudan is not only the rankings for the countries with the most hunger in the world, but also has faced significant health issues due to war. The African nation has seen two civil wars. In 2018, natural disasters and conflict displaced over 160,000 people internally. It has also received more than 2.4 million refugees from South Sudan, most of whom need emergency food assistance.
On July 9th, 2011, South Sudan joined the world countries ranking as the newest nation. The independence of South Sudan was a vital blow to Sudan's progress in oil independence as many of the country's fields lie under the control of the new Government.
7- Haiti
Haiti is the hungriest country in the Western Hemisphere. The 2010 earthquake killed more than 200,000 people and injured another 300,000 people. About 1.3 million people were displaced. Haiti has a per capita GDP of just $874. According to the World Bank, about 90% of the country's population lives in areas vulnerable to natural disasters and extreme weather conditions.
6- Sierra Leone
Britain ruled the West African nation until 1961. After its independence, Sierra Leone has witnessed decades of political turbulence, including a civil war. It has per-capita GDP of just $505, even though it's among the world's leading producers of diamond, titanium, bauxite, and other minerals. Recently, a massive Ebola outbreak hit Sierra Leone, which has further hurt the country.
5- Zambia
Zambia is the world's fifth hungriest country, as per GHI scores. The data shorts more than half of the country's population lives in poverty. Stunting impacts about 50% of children due to the lack of nutritional food which correlates to a high child mortality rate. Though Zambia hasn't seen conflicts in a long time, it suffers from massive droughts frequently. Most farmers in Zambia depend on rain for agriculture. Zambia has a national HIV prevalence rate of 12.4% among adults.
4- Madagascar
The island nation in the Indian Ocean has a population of around 25 million. Recent data shows that close to half of Madagascar's children are stunted and suffer from extreme hunger. The most significant causes of the hunger crisis in Madagascar are locust attacks, massive cyclones, and long periods of drought that ruin the harvests. Madagascar is a popular tourist destination due to its stunning beaches, rich wildlife, and beautiful landscapes.
3- Yemen
According to the United Nations, war-torn Yemen is the country with most people in need of humanitarian aid. Violence has displaced nearly 2.5 million internally. Yemen has been going through a civil war; more than half the population is living in the areas affected by the conflict. The war has no end in sight as ethnic tensions rise between factions backed by Iran and those supported by Saudi Arabia and its Gulf allies.
There are over a million suspected cholera cases in the country, which has made the COVID 19 outbreak even worse. The country faces significant problems with child stunting with almost half of children under age five suffering. The Government has virtually made little progress in lowering levels of child wasting and undernutrition.
2- Chad
The African nation has a per-capita GDP of just $890, ranking it as one of the poorest countries and is second in the world in terms of the level of hunger. The Government has absorbed hundreds of thousands of refugees from Sudan, Nigeria, and the Central African Republic over the years. The refugees need emergency food aid to abet the effects of high levels of hunger.
Chad has also been struggling with unpredictable weather conditions and drought, which ruin the crops; this has lead to mange children under the age of five living under the poverty line. According to a recent data report, 40 percent of children in Chad suffer the effects of underdevelopment.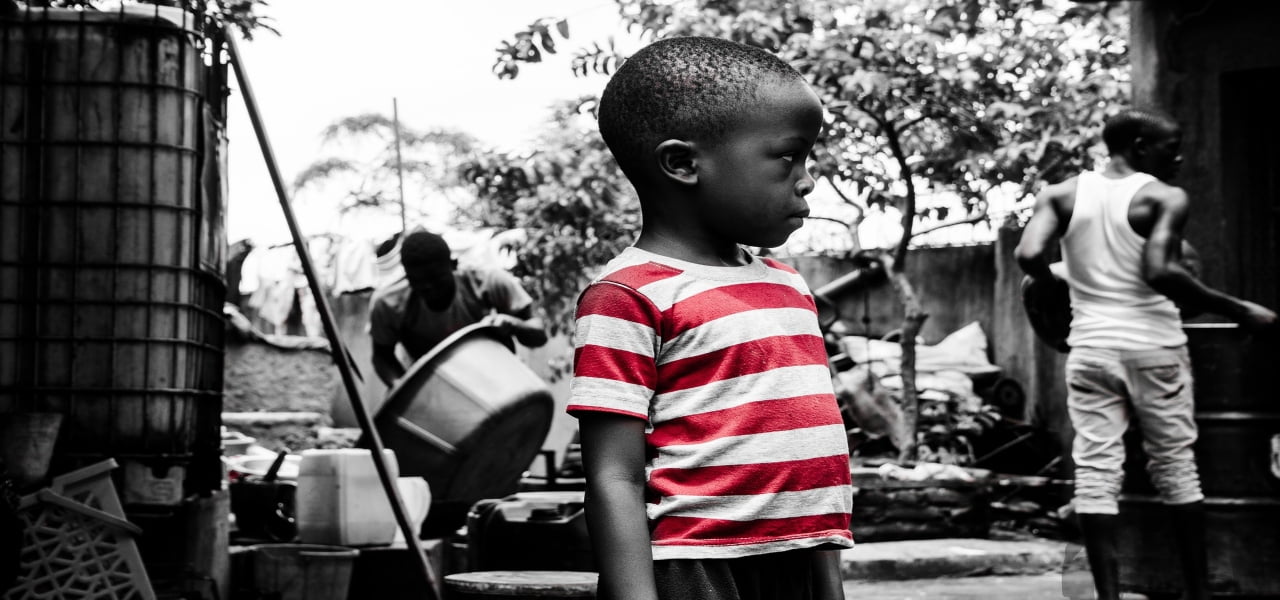 1- Central African Republic
The Central African Republic has the highest levels of hunger and food insecurity out of any country in the world. The African nation has a population of only about five million. More than 2.5 million of them need humanitarian assistance, making it the hungriest country on earth. Adults are not the only ones impacted by high levels of hunger, with the child mortality rate among the highest in the world.
The CAR is not just failing in the ranking for health but has many ongoing crises. According to a recent data report, the country has an annual per capita of only $805. The vast majority earn their livelihoods from farming which provides little stability as communities face the threat of decreasing resource prices such as rice and peanuts. For example, in the 1990s as crop prices went down. Many small farmers felt the severity of lower food prices on both their income and health. It has been a victim of political instability and ethnic conflict in recent years, which has disrupted food production and supply. More than 20% of the country's population has been displaced internally.
FAQs
World Food Programme On What causes world hunger levels?
Poverty is the cause of food insecurity and hunger in both the hungriest countries and wealthy nations from around the world. Additionally, reasons are war, climate change, farming, food waste, and diseases such as COVID 19.
Will we run out of food in 2050?
As the global population grows and climate change increases, some experts warn of increasing levels of poverty and undernutrition by the year 2050. One way to solve food insecurity is by the cooperation of Governments, businesses, and NGOs to garner resources to improve crop production in countries such as Liberia, Chad, Niger, Lesotho, and Mozambique.
Where famines usually occur?
Famine is most common today in countries in Africa such as South Sudan. Both climate-related problems plague these food-insecure nations; Doughts as well as man-caused such problems as war cause food shortages.
What is the rank of India in the Global Hunger Index 2020?
In 2020, India ranks number 94 out of 102 countries in terms of hunger levels. Flooding of land leads to food shortages and malnutrition in a country plagued by an unstable economy and climate change-related food crises.
What is the poorest country in Europe?
Moldova, a small country on the border of Ukraine and Romania, is the most impoverished nation in Europe. Child undernutrition and child mortality rates are still significant issues in a country with high poverty rates.
Conclusion
While this article paints a dire picture in countries like Nigeria, Chad, and Liberia, there have been many indicators of progress. The world has dramatically reduced hunger over the past few decades, with poverty rates cut in half since 2000. The United Nations hopes to solve hunger and climate problems by the year 2030.
However, there is still a lot to go. With the spread of the Coronavirus pandemic, much work made in this area has been reversed. Countries have been forced to shut down many industries to stop the spread. These measures have reduced many employed in these fields to poverty. The good news on this front is with the rollout of vaccines we could hopefully reverse the worrying impact of increased poverty over 2002.
Hopefully, when you read this article in the future problems of hunger will be things of the past.