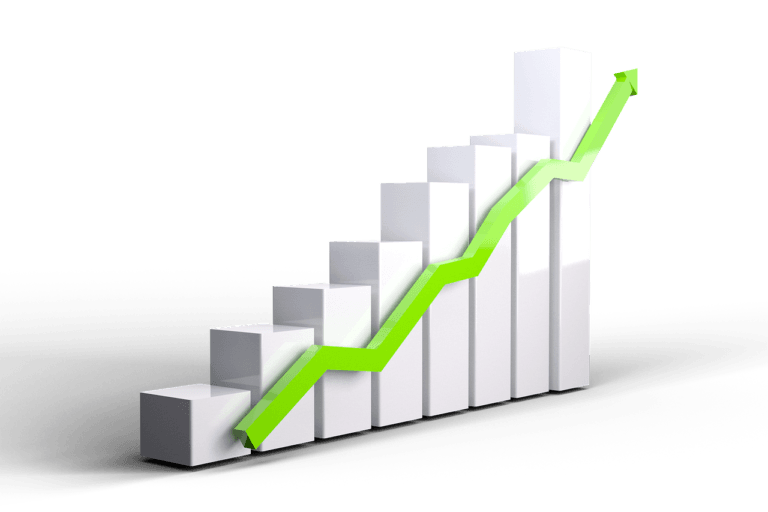 2019 is behind us, and so is the last decade. Recently, we looked into the ten best performing stocks of the last decade. But that ranking was restricted to the S&P 500 stocks. There are thousands of stocks beyond the S&P 500 index. Some of the small-cap and micro-cap stocks delivered better returns in 2019 alone than the best performing S&P 500 stocks returned in a decade. Let's take a look at the ten best performing stocks of 2019.
Best performing stocks of 2019 list:
Investing in individual stocks could be incredibly risky, especially if you are investing in small-cap and micro-cap stocks. Most people are better off investing in index funds. Many of the best performing stocks of 2019 are biopharma and medical device companies.
Before listing out the names, it's worth mentioning that this is not a recommendation. We can't predict whether any of these stocks will continue to fly high or sink to the bottom. The top performers of 2019 might not be the top performers of 2020. The performance of the stocks was measured from January 02, 2019 through December 31, 2019. The ranking is based on data from MarketWatch and The Motley Fool.
Supercycle Sends Cash Flooding Into Commodity Hedge Fund Strategies
In May 2011, the commodity trading giant Glencore launched its blockbuster IPO, which valued the business at $60 billion. The company hit the market right at the top of the commodity cycle. In the years after, its shares crashed from above 500p to below 100p. The company is the world's largest commodity trading house. Its Read More
10- ArQule Inc, +625%
ArQule is a biotech company founded in 1993. It's engaged in research and development of drugs for cancer and rare diseases. The company has four clinical-stage drug candidates in pipeline. On June 14, 2019, its shares shot up more than 50% when it announced the Phase-1 clinical trial data for its cancer drug candidate ARQ 531. In December 2019, pharma giant Merck reached a deal to buy ArQule for $20 per share, valuing it at $2.7 billion.
9- IVERIC bio, +627%
Nasdaq-listed IVERIC bio was previously known as Ophthotech Corporation. The biotech company focuses on the discovery and development of gene therapy solutions to treat orphan inherited retinal diseases. Its stock began 2019 at $1.2 per share and was nearly flat for most of the year. In late October, the IVERIC stock skyrocketed after the company announced positive clinical data for its eye drug avacincaptad pegol (Zimura).
8- Durect, +691%
Durect is another biopharma company on the list. Its stock was trading at just $0.5 per share at the beginning of 2019, but it ended the year at $3.8 a share. Then the stock lost nearly 35% of its value on January 2, 2020 after the company announced it would stop the development of a drug candidate for the treatment of psoriasis. Durect found that its DUR-928 drug did not benefit the clinical trial patients any more than placebo.
7- Avita Medical, +719%
Avita Medical is a Perth, Australia-based regenerative medicine company. The stock was listed on Nasdaq on October 1, 2019. Avita Medical has developed a technology platform that enables repigmentation of depigmented skin associated with vitiligo. In late December 2019, the US FDA approved its Investigational Device Exemption (IDE) application to conduct a feasibility study.
6- EverQuote Inc, +725%
It's one of the few non-biopharma companies on the list. EverQuote is an online insurance marketplace that connects consumers with relevant providers of auto, home, and life insurance. The Cambridge, Massachusetts-based company has tie-ups with leading insurers such as MetLife, Progressive, and others. Its stock began 2019 at $4.2 per share and ended the year above $34 a share.
5- Provention Bio, +741%
New Jersey-based Provention Bio is a clinical-stage biotech company engaged in the development of treatments for Type-1 diabetes and autoimmune diseases. In June 2019, its stock tripled after the company announced results of a study showing a single course of its PRV-031 drug delayed the onset of Type-1 diabetes even in high-risk individuals by more than two years.
4- Kodiak Sciences, +919%
Kodiak Sciences ended 2019 at $71.9 per share. Much of the gains came in December alone. In early December, Baker Bros. Advisors purchased 1.9 million shares of the biotech company, increasing their stake to slightly above 25%. Kodiak's drug candidate KSI-301 has shown promising results in clinical trials for the treatment of chronic retinal diseases. Later in December, JPMorgan initiated coverage of the stock with an Overweight rating and a price target of $82 per share.
3- Stage Stores Inc, +941%
The Stage Stores stock had an interesting year. It began 2019 trading at $0.7 per share. And the stock was nearly flat through August 2019. Its upward rally began in September, ending the year at $8.2 per share. But the stock is still far below its April 2013 high of $28.73 per share. The department store chain sells off-price accessories, apparel, and footwear.
2- Constellation Pharmaceuticals Inc, +1,066%
This stock saw much of its gains in the last couple of months of 2019. Its share price jumped nearly 100% on November 6 when the company announced encouraging results of the Phase-2 clinical study for its experimental drug CPI-0610. The experimental drug aims to treat myelofibrosis. Constellation Pharma has many other experimental drug candidates in its pipeline including the CPI-1205 and CPI-0209.
1- Axsome Therapeutics Inc, +3,578%
This is by far the best performing stock of 2019. It has gone from a tiny micro-cap stock to a multi-billion dollar enterprise in just one year. Its market cap was just $85 million at the beginning of 2019. Axsome's current market cap is $3.4 billion. At the beginning of 2019, the company announced its AXS-05 anti-depression and anti-smoking drug had managed to bypass the blood-brain barrier. By December, the company had successfully completed an important trial and shown than the drug was effective as a treatment for depression and smoking cessation.