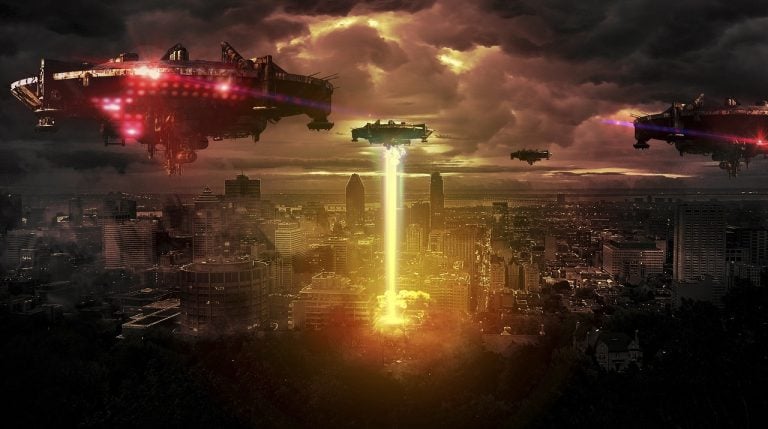 We are nearing the end of 2018 and Hollywood served us with fantastic movies this year. Of course, we are going to see a few more awesome movies in the next couple of months. But let's take a look at the best Hollywood movies released this year so far. This list isn't about box office numbers. If you have some free time this holiday season or you want to enjoy a good movie with your loved ones, this list is for you.
Top 10 best Hollywood movies of 2018 so far
These movies are from different genres, but each of them tells captivating stories. Here they are:
10- Isle of Dogs
Fund Manager Profile: Kris Sidial Of Tail Risk Fund Ambrus Group
A decade ago, no one talked about tail risk hedge funds, which were a minuscule niche of the market. However, today many large investors, including pension funds and other institutions, have mandates that require the inclusion of tail risk protection. In a recent interview with ValueWalk, Kris Sidial of tail risk fund Ambrus Group, a Read More
This animated film by Wes Anderson has fascinating characters and a charming story. The animation and cinematography are top notch. The Isle of Dogs tells the story of canine refugees that are exiled to a garbage-dump called Trash Island. It's about loyalty and the bond of friendship.
9- Mission Impossible: Fallout
Ethan Hunt is back with a bang! Heart-racing action sequences, powerful performance, and a captivating story make it one of the best Hollywood movies of this year. The Fallout is a bit long at 147 minutes runtime, but it keeps you hooked throughout. In my view, it's the best movie in the Mission Impossible franchise (Yes, I've watched all of them).
8- A Star is Born
Released on October 5th, A Star is Born stars Bradley Cooper and Lady Gaga in lead roles. A seasoned musician falls in love with a struggling artist. He brings her into the spotlight and her career takes off, but their relationship is on the verge of collapse. A Star is Born is going to be a strong contender in several categories during the awards season.
7- To All the Boys I Have Loved Before
This Netflix original is one of my favorite movies. It's a teen romantic comedy that sheds a realistic light on the love life of high school students. Lana Condor's performance is top notch. It also has messages about being honest and confident.
6- Annihilation
A sci-fi horror starring Natalie Portman, Jennifer Jason Leigh, Gina Rodriguez. Director Alex Garland has beautifully combined high-concept science fiction with a good dose of horror. The visuals are amazing. It's not only one of the best Hollywood movies of this year but also one of the best sci-fi movies of the decade.
5- Black Panther
Just go watch it if you haven't already. I've watched it twice. Director Ryan Coogler's movie has T'Challa returning home to Wakanda after his father's death to rule the kingdom and protect his people. But there is a powerful villain in Erick Killmonger who wants the throne for himself. Though the movie takes some artistic liberty, it balances the fantasy action and high-end technologies beautifully.
4- Ant-Man and the Wasp
It's lighthearted. It's fun. And it's full-on entertainment. Scott Lang is dealing with the consequences of his choices as a father and a superhero. And then Dr Hank Pym and Hope van Dyke come up with an urgent mission where Ant-Man must team up with The Wasp to fight a powerful enemy.
3- Sorry to Bother You
It's an unusual combination of comedy, fantasy and science fiction. Sorry to Bother You tells the story of the telemarketer Cassius Green in an alternate reality of the present-day Oakland. Things take an unexpected turn when Green discovers a magical key that leads to material glory.
2- Mandy
Mandy is one of the finest and best Hollywood movies of 2018. It's an action-horror film from director Panos Cosmatos. When Mandy is taken hostage by cultists, her husband Red (Nicolas Cage) embarks on a mission that you want to see and don't want to at the same time. It is full of heart-wrenching moments.
1- First Man
First Man depicts the riveting story of Neil Armstrong and NASA's mission to land the first man on the moon. It's meditative and immersive. You'll be thinking about it long after the movie is over. It delves into the sacrifices a person and a nation has to make to go beyond Earth. Ryan Gosling as Neil Armstrong is believable and realistic. Director Damien Chazelle has once again proved his mettle.
Which 2018 movies do you think are the best? Let us know in the comments below.