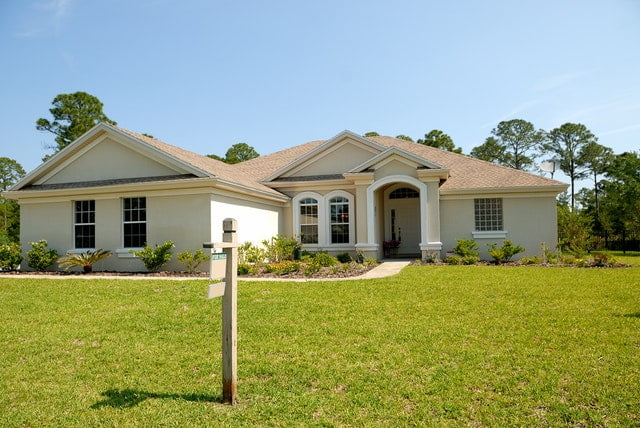 Are you wondering how to sell your house without a realtor? You need to understand the best way to go about it to realize the full amount of money you deserve from the sale. Otherwise, you may end up going through a lot of hassle and incur extra expenses that eat into the proceeds. Ultimately, all this means that you will end up with a lower amount than you had hoped for. Of course, selling a home on your own is challenging, but the encouraging thing is that many people have sold houses without involving realtors and got good prices for their homes. So, it is doable, and you can do it. All you need is a good strategy, and you will sell your home fast and get a decent amount for it.
Pros of selling your house without an agent:
When you decide to sell your house without a realtor and execute the sale yourself, you stand to enjoy some benefits. These benefits include:
You can present in-depth information about your home because you know it better than any realtor.
You avoid paying the listing agent's commission.
You can avoid dealing with an agent you do not like, maybe due to clashing personalities and having different ideas.
You control the process fully
You escape the stressful process of finding the perfect realtor
Downsides to selling your home without an agent
Although you enjoy the above benefits and many others, you could face some challenges as you master how to sell your house without a realtor. Here are some of the drawbacks:
Jim Chanos Unveils Lastest Short As Fund Manager Bets On Further Market Declines
Jim Chanos has a new short target in his sights. Earlier this week, the hedge fund manager disclosed that he is betting against "legacy" data centers that face growing competition from the trio of technology giants, which have previously been their biggest customers. The fund manager, who is best known for his winning bet against Read More
You may not have as good knowledge of the local market as the realtor has
You could have to deal with resistance from the buyer's realtor
You have to commit so much time to the sale process
You must take up the lead negotiator's role
You lack the necessary experience compared to an experienced realtor
Steps involved when selling your house on your own
If you have decided to figure out how to sell your house without a realtor, you need not worry; with careful preparation, you can do it and achieve the amount of money you are anticipating or close to it. Below are the steps to take:
Determine your home's value
It would be best first to know your house's as-is value. This is the amount it would fetch if you sold it without first making any improvements to it. When setting your property's price, you need to be careful not to set too low a price, which means it will sell fast but you will walk away with far less money than you should have got. Conversely, you must avoid putting a very high price because it may make the house more difficult to sell, and you will ultimately have to lower the cost after several weeks or months. You will have wasted time and still have to sell at a lower price, as you would have done in the first place.
So, how do you fix the right price for your house? You could use any or a combination of the three main approaches used to price properties. These methods include using online real estate valuation tools; for example, sites like Trulia. The other way is hiring a licensed appraiser to value your home. Lastly, you could work with a competent real estate agent to help you price the house using a competitive marketing analysis.
Do you want to seal the deal fast as an FSBO seller but do not want the hassle involved to learn how to sell your house without a realtor? You have the option of selling your property as-is to Home Flippers. The process is pretty fast because you invite them to make a bid, and after a look at your home, they give you an offer. If you accept the offer, they process the paperwork and pay you cash. You may be able to close the sale within seven days. You avoid all the usual steps — pricing, preparing the home, showing it, negotiation, and processing the documents. And no realtors are involved or is there any lengthy waiting and the risk of the sale falling through.
Prepare the house for sale
Because you want to get good value for your home and sell it fast, you have to make it ready for sale by fixing several things. You need to declutter the house by getting rid of extra furniture. Also, de-personalize it by removing all personal items such as photos, souvenirs, etc. Some repairs and renovations and finishing any incomplete projects will also go a long way toward preparing the property. You also need to the care of the walkway, the pavements, and the compound because the first impression your home makes on a potential buyer matters a lot, and these are the things the prospective buyers see first.
Market the property for sale
You need to make potential buyers aware that your house is for sale, and this call calls for marketing it in several ways:
Erecting a "for-sale" yard sign could be a good start. Invest in a lovely sign; you can buy one from office supplies stores or get one designed professionally.
Advertise your home on various websites. You may need to pay some fees for multiple listing services (MLS), but it improves your chances of selling your home fast. Also, you could advertise on social media, like on some For Sale by Owner pages.
Make flyers or brochures to give to those who check out your home or other interested people. Have impressive photos of both the interior and exterior, description, and your contact details on the flyers.
Handle the sale negotiation and close the sale
Since you have no realtor, you have to negotiate the sale yourself. You will with meet various buyers who will make different offers, some way below your price, and even make some demands like you footing the closing expenses. It is for you to decide how low you are prepared to go. On finding a buyer, you agree with on the price and other things, you can close the deal. Typically, the closing will happen in an attorney's office or a title company, as may be the case in your area, and as you will have agreed with the buyer.
The closing step is mainly a legal affair and is best handled by the closing lawyer or the title agent. You need to provide some documents, and it would be best to do it as fast as possible. Also, keep in touch with the buyer between entering into the contract and closing to iron out any contentious issues. Additionally, ensure you have the buyer's loan approval if they are using a mortgage and stay on top of any related developments. If they are paying cash, have an escrow service hold the money until the time of signing the contract.
Conclusion
You can easily grasp how to sell your house without a realtor and work through the entire process. Although it is more complicated than using an agent, you could save a substantial amount, which is why many homeowners chose that route.
Updated on