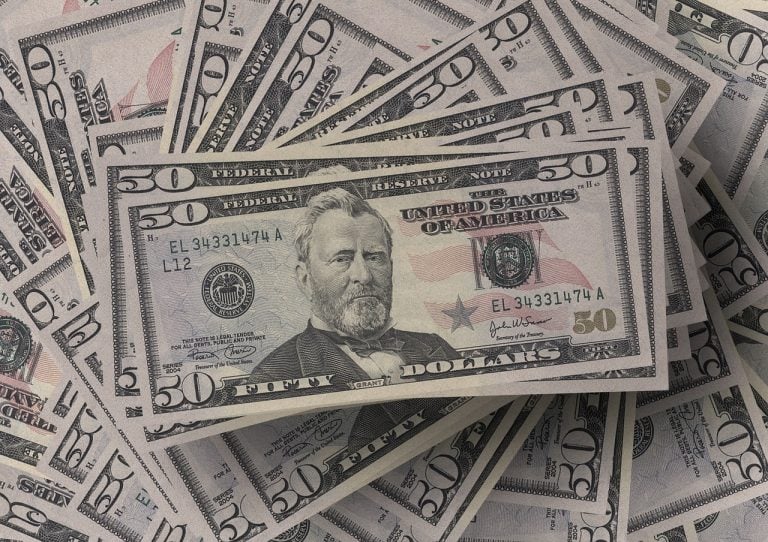 Last year was quite the rollercoaster, with many intense events that many of us probably pushed to the back of our minds. The United Kingdom pushed further for Brexit, President Trump was impeached, trade wars were launched and protesters occupied many global cities. As the world becomes more connected, everyday news has an increasing impact on global trade, ultimately leading to unexpected and sometimes drastic forex shifts. Throughout it all, the USD has remained the unofficial king of currencies.
Q4 2019 hedge fund letters, conferences and more
 Investopedia lists the top 18 forex currency pairs based on their overall liquidity. Of those 18, the USD is involved in the most currency pairs, reflecting the overall market's sentiment to value the USD over other currencies. In a similar trend, the US is the origin of almost 24% of all global remittance, with over $148 billion sent from the US in 2017, according to the Pew Research Center. But trends can change, and shifting politics could easily unseat the USD. Will 2020 be the year for a new currency to take the throne?
Fund Structures For More Efficient Taxation And "Doing Well While Doing Good"
Tax time is still months away, but it's never too early to consider how fund structures impact your investments. Additionally, many people start looking for more ways to do good, including with their investments. In a recent interview with ValueWalk, Michael Carrillo of fund services provider Apex Group explained how most of the intellectual maneuvering Read More
"Uncertainty is the only certainty there is, and knowing how to live with insecurity is the only security." – John Allen Paulos, American professor of mathematics
2019: Who was it good for?
There are a lot of events from 2019 that may have a huge impact on 2020's forex and remittance trading, and looking at them by region may help us understand who 2019 was good for.
The United Kingdom in 2019
A lot of turmoil here due to Brexit as a whole, in addition to the seemingly back-and-forth attitude that the Kingdom has about the topic. However, the GBP actually grew stronger against the USD over the year, seeing approximately a 4.5% increase from January 1 2019 to January 1 2020.
Europe in 2019
Brexit wreaked havoc here, too, as uncertainty about how the Brexit Withdrawal Bill will affect the eurozone economy. Germany saw a year-long economic slowdown, but despite the drop the economy continued to grow for the tenth year in a row. The EUR saw approximately a 3.1% decrease against the dollar from January 1 2019 to January 1 2020 and unless European economies can close the growth gap, the USD is expected to stay resilient.
Rest of world in 2019
Elsewhere, the USD remained relatively consistent, with the US Dollar Index (DXY) up over 1.05% from January 6 2019 to 2020 – a good sentiment for the USD on a global scale. However, that doesn't mean there aren't dangers in the waters ahead… . It is still unclear how the continually growing conflict in the Persian Gulf will affect global trade, especially in regard to oil and subsequent virgin plastic production. The US-China trade war is far from settled, so expect that to have an impact on the 2020 and beyond forex landscape.
USD: Will it remain king?
This year is shaping up to have major impacts on the global economy, but whether that will lead to the USD being dethroned is yet to be determined. Even in the US alone, there are too many factors to accurately predict what will happen. President Trump was impeached, but will almost certainly be running for reelection in 2020. While it's been suggested that economic indicators are stronger in the period prior to a presidential election and less robust period following those periods, it remains to be seen if that will be the case for this election.
The GBP is capable of making a huge impact, but much depends on whether a Brexit trade agreement can be reached by the end of 2020. Longer term the value of the GBP will come down to economic growth in the United Kingdom and the Bank of England monetary policy decisions.
Another contender is the yuan, but China's economy was starting to slow down even before the coronavirus outbreaks. As it stands, Wuhan is a major hub of transport and industry for central China, and the travel restrictions put in place are expected to have serious financial implications on the economy both inside and outside of the city. The Economist Intelligence Unit estimates the virus could shave off between 0.5 to 1 percentage point off China's GDP this year.
So will the USD be dethroned in 2020? Unlikely. The good news is you still have time to take advantage of its current power in a variety of ways.
Benefitting from a strong USD
A strong dollar means more buying power, both in forex markets as well as in foreign economies. As a result imports are cheaper, which typically opens the way for larger profit margins for those in the import business. However the reverse is true for exporters who may find less overseas demand when product becomes more expensive.
So while the US could see a drop in tourism, travelling abroad is always a solid choice when the dollar is performing well, as it helps offset some of the higher costs you'd expect while exploring Europe, while also giving you even more buying power in places like Mexico.
Another impact of a stronger dollar is that U.S companies operating overseas may suffer as foreign income decreases in value on their balance sheets. It's good news for those who remit from the US though. The stronger the USD the more recipients will receive in local currency. However, not all money transfer services are created equally so remitters should make sure they are using a money transfer comparison guide to ensure they're receiving the best rates and paying the lowest fees possible.
With the global economy becoming ever more complex, it is important to seize opportunities for stronger trading options when possible - whether these are financial or lifestyle decisions. There is no guarantee that the USD will remain king, especially with so many compounding variables coming into play during 2020. Staying focused on the developing situation in China, watching what the Bank of England does with rate cuts or increases following Brexit and paying close attention to the US election are just a few ways to keep your head in the game, but no prediction is foolproof. As John Allen Paulos is quoted above, uncertainty is the only certainty there is.