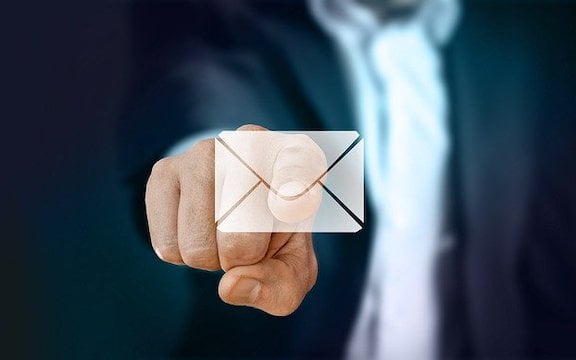 Deciding when and where to spend your marketing dollars is a difficult decision. You need new customers while also keeping the existing clientele coming back to purchase more.
Emails can help. Especially with the use of transactional email services that companies can utilize to send focused messages to prospects and customers even without explicit consent from them.
What Are Transactional Emails?
These are automated emails sent to recipients, usually a trigger event.
Consistency is what makes the top 50 best-performing hedge funds so strong
Every month and quarter, multiple reports on average hedge fund returns are released from several sources. However, it can be difficult to sift through the many returns to uncover the most consistent hedge funds. The good news is that Eric Uhlfelder recently released his "2022 Survey of the Top 50 Hedge Funds," which ranks the Read More
As businesses compete to stand out in consumers' inboxes, 39% of marketers focus on increasing email response rates than expanding the email list size.
Unlike campaign emails sent out in bulk to scheduled lists, transactional emails are personalized according to a trigger event and sent to individuals one at a time. For this reason, these are also often referred to as "triggered emails".
However, transactional emails do play an important role in selling to consumers when done right. Understand that these emails are meant to gain the trust and where possible, additional patronage of your customers. So make sure that your efforts aren't too aggressive.
What Are Transactional Emails Used For?
Now that we have a clear understanding of a transactional email let's explore the different types.
Order confirmation
Confirmation emails are a popular form of transactional emails sent to customers after they've just made an online purchase. These may also offer additional information such as recommended products for the next purchase, a helpful e-book, or a user guide.
However, not all confirmation emails are purchase-related. For example, these can be sent after a customer signs up for a newsletter to notify them of successful registration.
Event-Driven Emails
These are similar to your mobile phone's push notifications, except that they happen via email. These emails can be used to notify users of an event reminder, shipping updates or comment notifications on a community that you may have joined.
These emails are not based on actions taken by the user. Instead, they are triggered by other people's actions and serve to notify you of status updates on social networks or by the service itself. Event-driven emails are important because they constantly remind users to engage with a certain post without opening their social media posts.
Account-Related Alerts
Account-related email notifications are sent to users to inform them of any changes in their accounts. This may include problems with payment processing or overdue invoices.
These types of transactional emails are necessary to reduce churn and to keep customers informed about billing issues. Without these emails, customers may not be aware if their payment got denied or accepted.
Other examples of account-related transactional emails include password changes, log-in attempt notifications, or a free trial expiration notification.
Behavioral Triggers
Transactional emails can also be triggered by certain behaviors and help increase customer loyalty. For example, these emails notify customers that they have qualified for a specific milestone or met certain conditions to become a gold customer.
There are several types of behavior-led transactional emails; such as:
Onboarding Email
One of the most common examples of behavioral emails is an onboarding email or a welcome email. After creating an account on a website or signing up for a service, users receive welcome emails to introduce them to the application. A second email is usually sent after the first onboard email to educate users about specific features or check whether they're satisfied with the service.
Abandoned Cart Emails
Customers receive abandoned cart emails when they have made their cart but taken no action at the checkout counter.
Reactivation Emails
These emails are sent when an onboarding process has been left incomplete or customers haven't interacted with you in a while. These emails can encourage users to log-in again or reconnect with the app.
This is how Drift reconnects with lost users using transactional emails:
Support And Customer Feedback Requests
An effective communication strategy forms an essential part of having a positive customer experience. If, for instance, a customer files a complaint, and there is no confirmation of the filed complaint, customers can be left wondering about their issue. Additionally, support emails can notify users that their complaint has been recorded and tell them about the response time.
Support-based transactional emails can help smooth the business and its customers' communication process and give timely updates about requests and complaints.
Like onboarding emails, feedback forms and requests can also be set up to send consumers asking for feedback about their recent experience.
How Can Transactional Emails Help Businesses?
Research shows that transactional emails have an opening rate of 69% and are 165% more likely to be clicked than marketing emails.
Whether you are a small business owner, have an eCommerce store, or an IT company, transactional emails can be valuable in acquiring and retaining customers.
Here are few benefits of using transactional emails:
Increased Customer Engagement
The personalized approach of transactional emails can make a customer feel valued and encourage them to interact with your brand. Because customers are sent regular reminders about upcoming sales or renewal of a subscription package, they are more likely to act on the reminders and take action.
Improves Brand Recognition
You might get new customers on your website all the time. However, not many of these customers may remember your company for future purchases unless they're reminded of it. An order confirmation email can excite the buyer about their buy and eliminate all confusion about their order.
Additionally, engaging email content can make your customers aware of your company's logo, tag-line, and the service they provide to their customers. All these factors help to improve brand recognition.
Builds Customer Trust
When consumers choose to buy from your brand, they are putting in a significant amount of trust and money into your brand. 81% of consumers said they need to trust the brand before making any purchase from them. This is consistent across different markets and demographics as customers are usually more concerned about brand authenticity and safety than the product experience.
Transactional emails can reassure customers at every step of their customer journey by eliminating their problems and providing useful guides and information for various purposes.
To Conclude
Transactional emails have their benefits for sure, but it isn't a good idea to start sending them out without a plan.
A transactional email service can help you strategize, build and send these emails to ensure a positive impact on your businesses their customers.
It can considerably increase your engagement and revenue through behavioral triggers, alleviate the burden on the support department, and build customer loyalty through exceptional communication and personalization.
Updated on