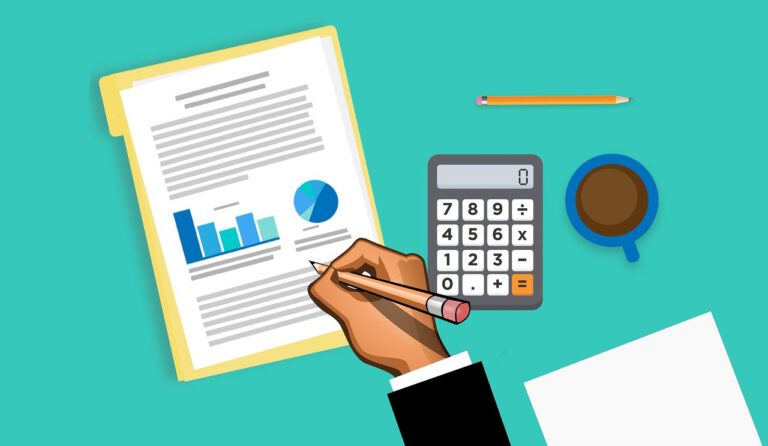 Those who kept tabs on the markets during the summer could be forgiven for thinking activism forgot to take its habitual summer break. Several proxy fights are only now reaching a crescendo, including yesterday's annual meeting at Box Inc (NYSE:BOX), or giving way to new contentious periods, including deals for Kansas City Southern and Monmouth Real Estate Investment.
Q2 2021 hedge fund letters, conferences and more
Hedge Funds Are Convicted On Their Top 10 Stocks Despite Low Crowding As Apple Falls Far Out Of Favor
Concentration in hedge fund portfolios has been rising throughout the year and approached a record high during the third quarter. In fact, the only time concentration was higher was during the fourth quarter of 2018. Hedge Funds Are Highly Convicted But With Minimal Crowding According to Goldman Sachs' Hedge Fund Trend Monitor for the third Read More
Preparing For A New Proxy Season
I spoke to several advisers this week to get a sense of what issues would dominate now that we've said goodbye to summer and are preparing for a new proxy season. Even if the last season never really stopped, there have been some significant shifts over the summer.
Andrew Freedman, co-head of Olshan Frome Wolosky's shareholder activism practice, pointed to a flurry of initial 13D filings (July and August 2021 saw the second and third highest number of such filings, respectively, according to Activist Insight Online data, since at least 2013). Although many current filings relate to restructurings and blank check companies, shareholder turnover presages new vulnerabilities.
"Deal activism is going to continue to be at the fore," predicts Bob Marese, the president of MacKenzie Partners. "What activists are looking for isn't necessarily to bust up a deal but to get it renegotiated. Acquirers, targets and deal teams need to remain focused on this potentiality."
Ele Klein, co-chair of Schulte Roth & Zabel's shareholder activism practice, cites a recent spate of aggressive M&A tactics, including bear-hug letters from wannabe buyers and deal interlopers. "In overheated sectors, you get mis-pricing and that brings M&A," he said in an interview. When M&A itself overheats, that's when things get really interesting.
We at Insightia will have more to say on M&A activism before too long. In the world of activism more generally, Duncan Herrington, a managing director at investment bank Moelis & Co., says that bigger activists have already started to deploy capital for new campaigns in response to a stabilizing market. "They have the resources to wait for the right conditions where there's less volatility and I think you'll see more of the top tier in the coming months," he predicts.
But lest readers worry that these new campaigns will be all-to constructive, Herrington also suggests more activists could be willing to unpick previous settlements and demand more concessions in the wake of continued underperformance. "There was more willingness this past season to reach a deal so companies could focus on rebuilding, and activists were willing to give them some more room rather than spend a lot of time and money on a fight," he suggests.
The Role Activists Have To Play
Freedman says activists have a role to play even if management teams refuse to sell and investors want to give them the opportunity to get back on track. "What if performance never ticks back up?" he asks. "Activists are there to draw a line in the sand – six months later, if nothing's changed, it's a big problem for the C-Suite and board."
Of course, no discussion of hot trends would be complete without a mention of ESG. Most advisers agree that Engine No. 1's victory at Exxon Mobil, while opening more doors, won't necessarily create a rush of exact replicas.
"The Exxon Mobil campaign has caused a lot of conversation, and given a lot of credence to the idea that a combination of ESG and classic underperformance can be the basis for a successful activist campaign," says Klein. "A lot of people have seen that and you now have the roadmap to getting traction… but you have to find companies that are failing on both."
Herrington says ESG activism is a concern for many boards – but one of many fighting for time with the concerns of institutional investors, ratings agencies, lenders, and increasingly, regulators. "Exxon is a big topic that every board knows about but in terms of their interest in the topic, it's pretty small," he notes. "It's much more holistic, and therefore feels much more overwhelming for our public company clients."
If ESG will undoubtedly be a factor in the 2022 proxy season, its fast-changing nature makes it hard to predict exactly what form it will take. "Say on climate," an effort backed by TCI Fund Management, has already shifted its approach in the U.S. to focus on disclosure, rather than annual advisory votes after institutional investors protested. Engine No. 1 is planning an index fund prioritizing change through voting, while Inclusive Capital Partners remains unpredictable. Nonetheless, ESG remains the cutting-edge of activism and much else, making it a must-watch topic.
Inside Baseball For Activism Observers
If the big picture continues to be gripping, there is also plenty of inside baseball for activism observers to follow. Several advisers predict the universal proxy statement could be mandated by the Securities and Exchange Commission (SEC) within the next couple of proxy seasons, following a change of personnel overseeing the review. Other hot topics include ESG disclosure, Nasdaq's recently-approved board diversity rule, and antitrust policy.
Another wrinkle is the boom in retail trading during the pandemic, as popularized by brokerages like Robinhood. "Several situations in which we've been involved this year have had a deep, deep retail component," says Marese, adding that many retail brokers do not offer routine voting, especially on M&A issues such as special purpose acquisition company (SPAC) mergers. "In some votes, especially for SPAC transactions, the turnaround time is really tight, which makes reaching the requisite vote threshold a challenge."
SPACs themselves have a little life left in them yet. However, deadlines to complete a deal are starting to appear on the horizon and shareholder lawsuits, most notably at Pershing Square Tontine Holdings, will be closely watched. The SEC, as ever, could offer more regulation just as authorities in London are trying to capture a greater part of the business.
All of which suggests the coming proxy season will be a lively one. As Freedman puts it, "Some fights, a good bit of M&A, seed planting by activists for the upcoming proxy season – all of this makes for a whirlwind of activity."
Josh Black, Editor-in-Chief, Insightia
Boards are utilizing controversial tactics to dissuade investors from supporting popular shareholder proposals according to their proponents.
A common strategy for U.S.-listed companies when facing unwanted shareholder proposals is filing a no-action request with the SEC, in an attempt to exclude the resolution from its proxy statement.
Another tactic companies are starting to adopt is filing counter-proposals particularly on issues concerning shareholder rights. These counter-proposals may appear identical to the contents of their respective shareholder proposals at first, but diving into the fine print reveals that these resolutions come with strings attached.
Electronic Arts
This approach was recently employed by Electronic Arts Inc. (NASDAQ:EA), in response to James McRitchie's and Myra Young's resolution, which asked the S&P 500 multimedia company to provide shareholders with the right to act by written consent.
In its proxy statement, EA described the shareholder resolution as "unnecessary," instead recommending shareholders support a counter-proposal that "provides fairness and transparency in connection with stockholders' ability to exercise this right."
At first glance, EA's written consent proposal might seem identical to that of McRitchie and Young, but the supporting statement reveals that such a right would require stockholders to own at least 25% of the outstanding shares of EA's common stock, a restriction that did not form part of McRitchie's and Young's resolution.
"It is a deception, like the Trojan horse," said McRitchie in a statement. "If the EA board succeeds in fooling shareholders into foreclosing their ability to ever use written consent through such deception, how else will they deceive us? Unfortunately, many shareholders, including institutional shareholders, are falling for this."
Although McRitchie's and Young's shareholder proposal won majority support for the second consecutive year at EA's August 12 annual meeting, management's proposal proved even more popular, winning 96.1% support compared to McRitchie's 57.9% support.
In a regulatory filing seen by Proxy Insight Online, shareholder activist John Chevedden argues that the right to act by written consent with a threshold exceeding 20% is "useless," and for shareholders to be given the "genuine right" to act by written consent thresholds must not exceed 10% of shares.
EA is hardly the first company to employ this tactic. A similar situation presented itself at BorgWarner's 2017 annual meeting, where Chevedden's proposal, seeking the right to act by written consent, won 61.9% support. The following year, a management proposal providing the right to act by written consent, provided shareholders own an aggregate 20% of outstanding stock, received 97.7% support and was swiftly implemented by management.
Bank of New York Mellon
The Bank of New York Mellon Corp (NYSE:BK) implemented similar tactics in 2019, after a 2018 written consent proposal, filed by Kenneth Steiner, won 45.7% support. Once again, management's proposal won near-unanimous support and was promptly implemented.
In an age of virtual-only shareholder meetings, shareholder rights are of increasing importance to investors. Despite this, counter-proposals that seek to limit shareholder rights are winning majority support and limiting the abilities of investors to engage with boards.
NetApp
NetApp Inc. (NASDAQ:NTAP) is the latest company to employ this strategy. The S&P 500 data storage firm has filed a written consent proposal with the exact same restrictions, in response to a shareholder proposal filed by Chevedden. Both proposals are due to be voted on today.
As an increasing number of companies seek to block successful shareholder resolutions through the use of counter-proposals, investors run the risk of voting in favor of proposals that restrict their voting rights and limit their ability to hold management accountable.
Investors would be wise to do their research when voting on counter-proposals at upcoming shareholder meetings. Just because it has management's stamp on it, such proposals may not come recommended.
Rebecca Sherratt, Corporate Governance Editor, Insightia