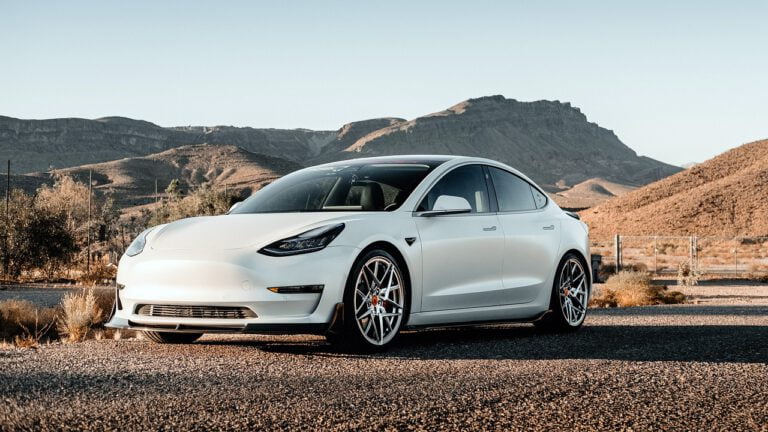 Whitney Tilson's email to investors discussing Tesla Inc (NASDAQ:TSLA) stock.
Q3 2021 hedge fund letters, conferences and more
1) This is what I'm including in my daily email tomorrow:
Mohnish Pabrai On Uber Cannibals And Henry Singleton
At the end of October, the value investor Mohnish Pabrai gave a presentation and took part in a Q&A session at Boston College and Harvard Business School on the Uber Cannibal Investor Framework, which he has developed over the past decade. Uber Cannibals are the businesses "eating themselves by buying back their stock," the value Read More
Tesla's (TSLA) stock has rocketed past $1,000 per share, making the company only the sixth in history to surpass a $1 trillion market cap. It's truly astounding…

I have owned the first five – Apple (AAPL), Amazon (AMZN), Alphabet (GOOGL), Microsoft (MSFT), and Facebook (FB) – and sorely regret not still owning all of them. As I've discussed many times before, my sales of these juggernauts were the greatest mistakes of my investing career.

But I don't feel the same way about Tesla.

Sure, there are times when I look back at my many warnings over the years to my short-selling friends not to short the stock and ask myself, "How hard would it have been to go long it?"

But hindsight is always 20/20 – and Tesla's stock has always been based more on the "story" than the fundamentals, so I don't beat myself up too much…

Mostly, I just sit back with a bowl of popcorn and watch the incredible spectacle that is this company and stock – it's so entertaining and educational!
2) A tweet:
In 3Q, Global EV adoption soared to 8.0%, and is expected to increase to 11.4% in 4Q. That is more than double where EV adoption was in 2020. Based on this new data, our forecast of 2022 global EV adoption of 8.0% looks light. https://t.co/5Wr6SrY4uw

— Gary Black (@garyblack00) October 27, 2021
A friend's comments on it:
We don't have the full set of reliable September global EV unit sales numbers yet. They're *almost* done and we should have those numbers any day now.

What we do have for sure are the July and August 2021 numbers. For global EV sales overall, they were 480,506 units and 546,416, respectively, for a total of 996,922 units.

July 2021 was up 94% over July 2020, and August 2021 was up 114% over August 2020.

How did Tesla do in Q3 2021? It was up 73% compared to Q3 2020.

Now, let's see: The global industry growth rate was 84% in July and 114% in August. Do you think it fell so much in September that the total quarter fell below 73% on a weighted basis? The growth rate would have to have collapsed well below 50%. Heck, it would have to have been almost zero.

If it didn't collapse that much, and the industry growth rate was above 73% for the quarter as a whole, then Tesla lost global EV market share -- again! -- in Q3 2021.

Tesla's global EV market shares in July and August 2020 were 13% and 18% respectively. A year later they had fallen to 7% and 10%. We'll find out about September soon. In September 2020, Tesla's global EV market share was 19%. I believe it is likely that Tesla's September *month* share exceeded 19%, but we will find out soon.
3) Another tweet:
Great chart from Piper's Alexander Potter. Forget being $TSLA bull or bear. Super helpful summary of EV launch performance. pic.twitter.com/rtE1GRNV5A

— Allen Root (@DowJonesAl) October 28, 2021
And my friend's response:
And the market share conclusion of that chart is.... that Tesla is losing market share among EVs.
The optical sleight of hand in that chart is that there are so many nameplates, from so many brands, that even if you have the best-selling EV or two, it may still constitute a single-digit -- and falling -- market share.
There are hundreds of EVs in the market today. Tesla effectively has two nameplates -- the Model Y and 3. X and S are statistical noise. Going up against hundreds of other EVs, all those others only need to chip away at a small piece in order to constitute 85%, 90% -- and rising -- EV market share against Tesla's small and falling EV market share.
Kevin DeCamp replies:
If they have the best EV at the lowest production cost for the next decade will it really matter if their market share decreases a bit? I think it will stay around 20-25% in BEVs, but I think you are missing the big picture.
Another friend added:
If I wanted to enter into the debate, I might note that the valuation at this moment makes no sense other than as a meme stock or as a yet to be recognized opportunity. So all else being equal, the stock will either retain meme status and higher valuation will follow or valuation will matter and stock will drop quickly. I might suggest market share won't matter.