With economies around the globe at a standstill and complex M&A negotiations curtailed by quarantine, tech investment bankers don't have much going on during the current coronavirus pandemic.
Q1 2020 hedge fund letters, conferences and more
According to a recent survey of senior bankers by 451 Research, the emerging tech research unity of S&P Global Market Intelligence, most don't see business picking back up anytime soon. Acquisition pipelines have been hollowed out so much that a bear market for banking looks inevitable, regardless of how the broader economy recovers from the unprecedented outbreak.
Tech M&A Outlook - Impact Expected to be Greater than that of Credit Crisis
In our special Flash Survey: Technology Investment Banking Outlook, nearly two-thirds of respondents (63%) said they have less in their pipeline right now than they did a year ago. By far, that's the most pessimistic outlook for the tech banking business we've ever received in our 15 years of surveying advisors from some of the busiest firms in the industry. (For more on this historic time in the M&A market, you can request a copy of our full report on Q1 activity.)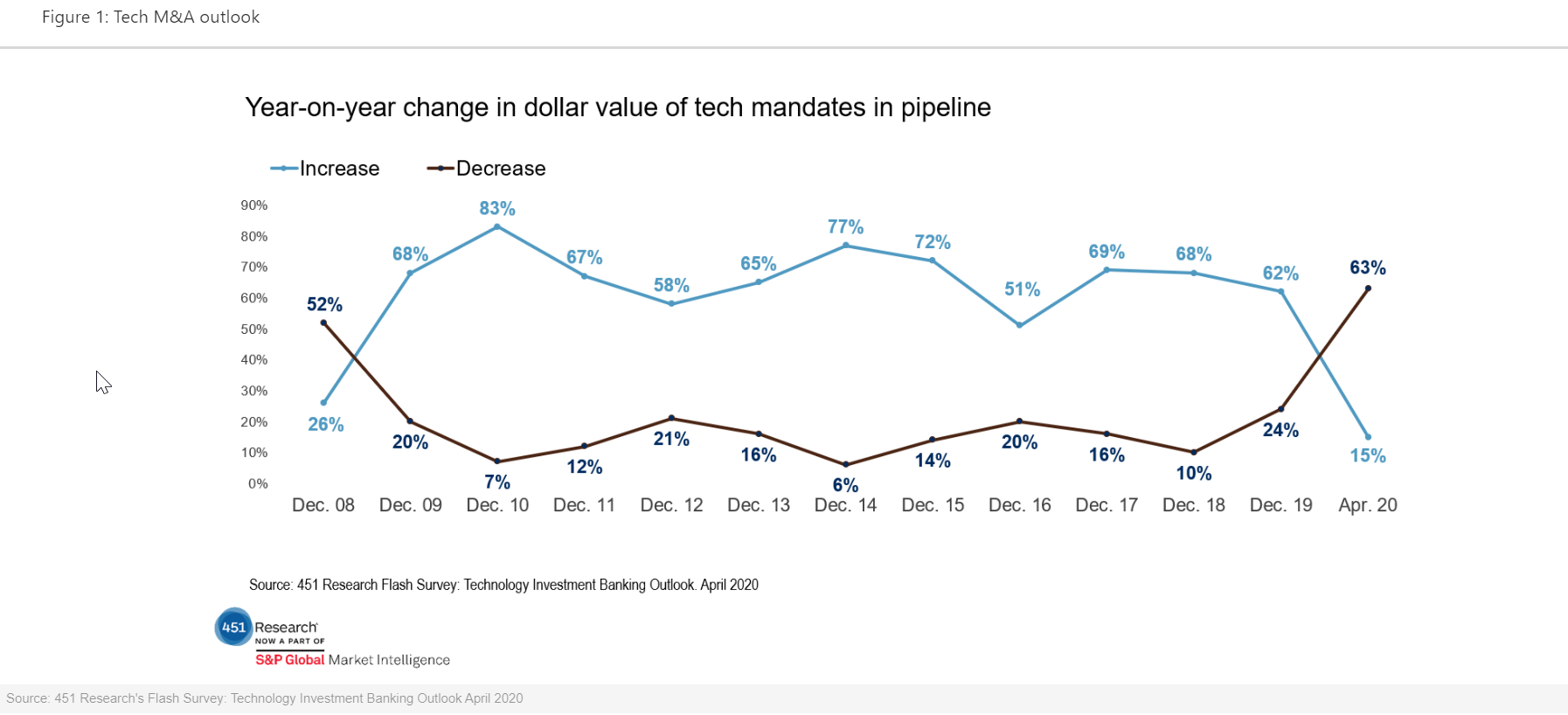 Underscoring just how much the coronavirus pandemic has upended tech M&A, consider this: The current view from bankers about their business is pretty much the exact opposite of the view they typically give us. Since 2010, bankers have reported a substantially fuller pipelines every single survey, with year-on-year growth in the value of deals they are working on ranging roughly from 50-80%. In contrast, a majority of bankers told us in our just-closed survey that they have far less in the works for the coming year than they did in the previous year.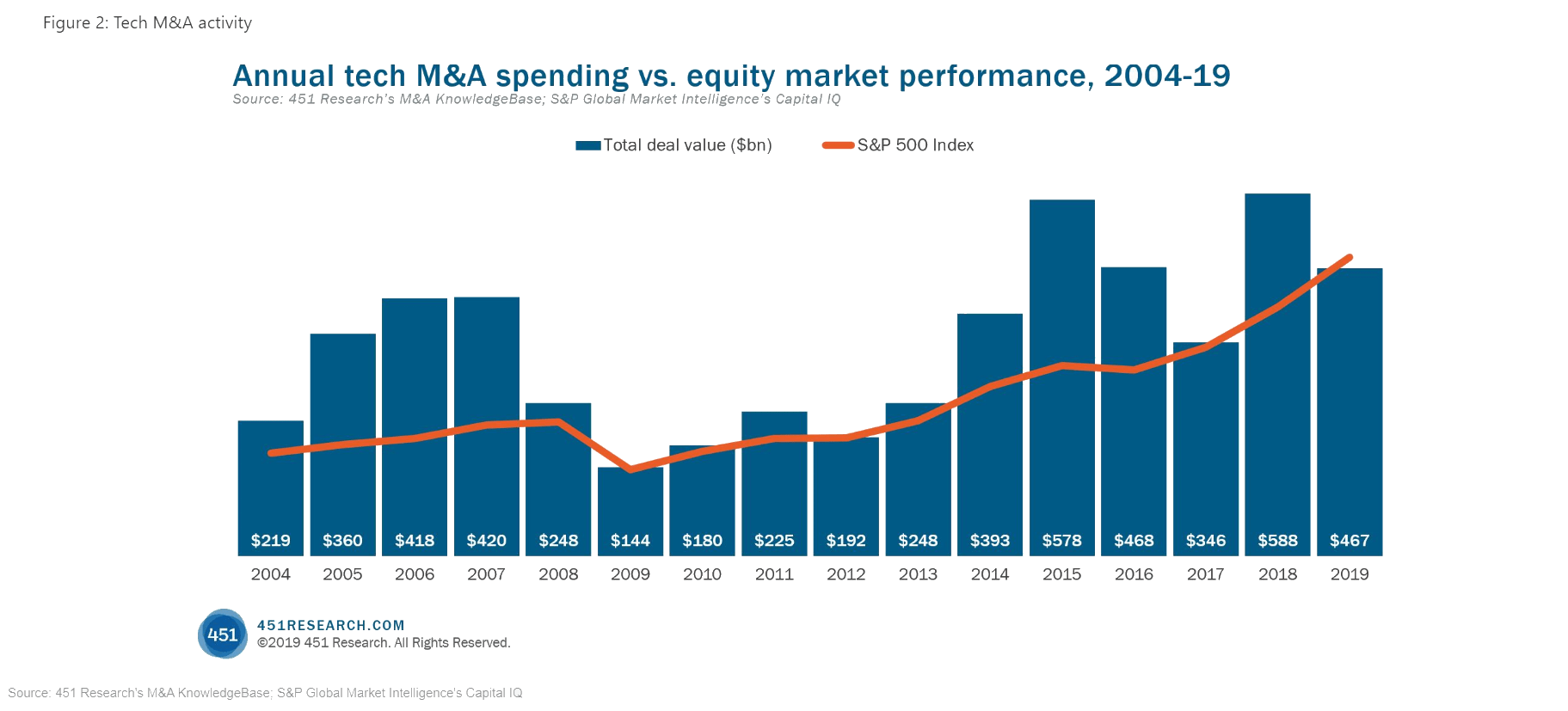 Not surprisingly, the only other time in the 15-year history of our surveys when advisors have indicated thinner M&A pipelines was during last decade's Credit Crisis. Yet, even the outlook during that historic market collapse is not as dire as the current outlook. In the 2009 survey, which collected views from bankers in the dark days of December 2008, exactly twice as many respondents said the value of mandates in their pipeline had shrunk than said they had increased. Ominously, when it came to assessing workloads right now, bears outnumbered bulls 4 to 1.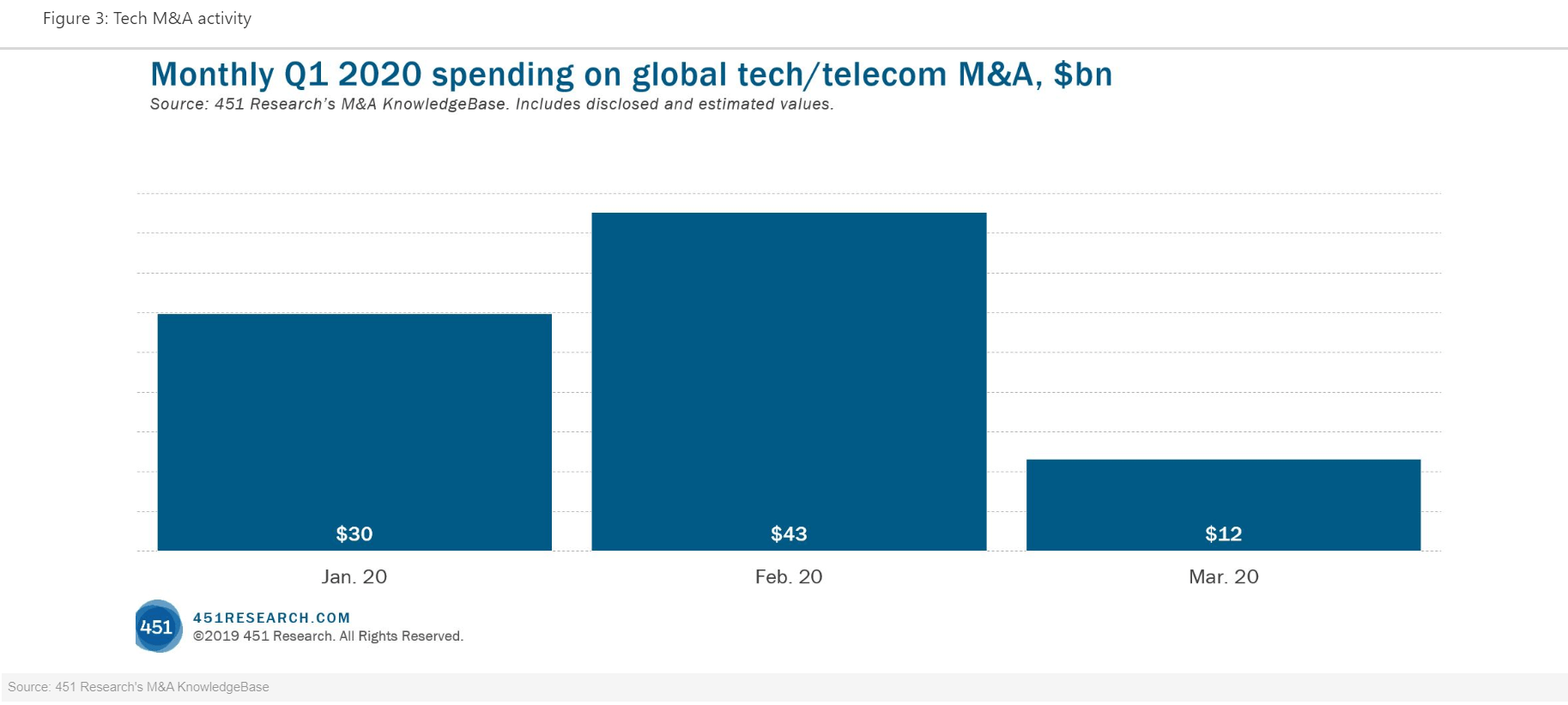 Nor do bankers see the pipeline filling back up immediately. Consider the outlook for the most-basic investment banking service: sell side M&A. This is the day-in, day-out type of work that keeps the lights on at virtually all firms, ranging from the largest bulge bracket to a one-many shop. Yet in our survey, three-quarters of bankers said they expected their pipeline for sell side work for the remainder of 2020 to come in below last year's level. (The responses were equally split between 'substantially' lower and 'somewhat' lower.)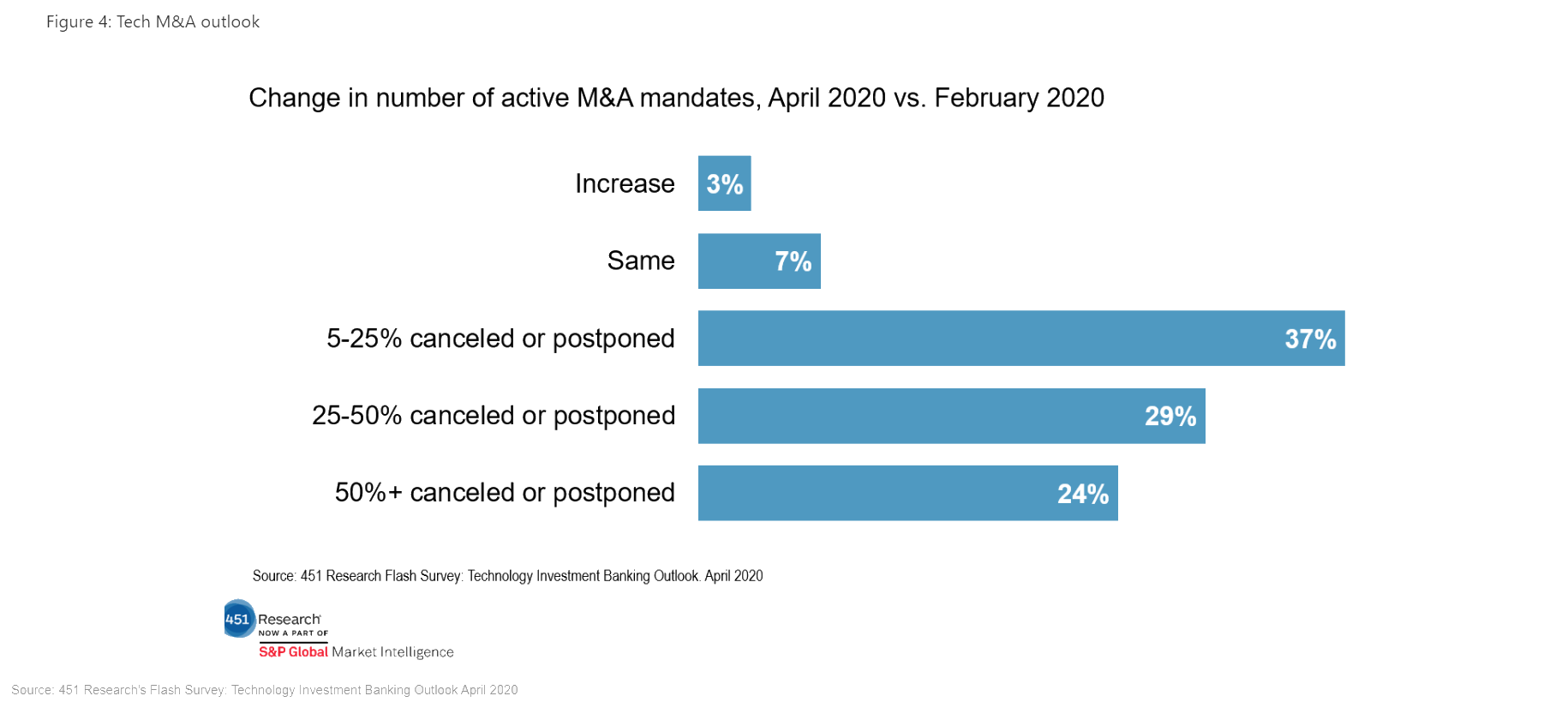 Given that the gestation period for acquisitions is typically about nine months, the lower-for-longer pipeline assessment suggests that slump in the tech M&A will last beyond the end of this year. A quick look back in history shows that's what happened during the previous economic recession. Tech M&A spending bottomed in 2009, with the value deals that year plunging two-thirds from pre-Credit Crisis year of 2007, according to 451 Research's M&A KnowledgeBase. Yet, deal making barely picked up the following year, with 2010 coming in as the second-lowest annual spending of the past 15 years.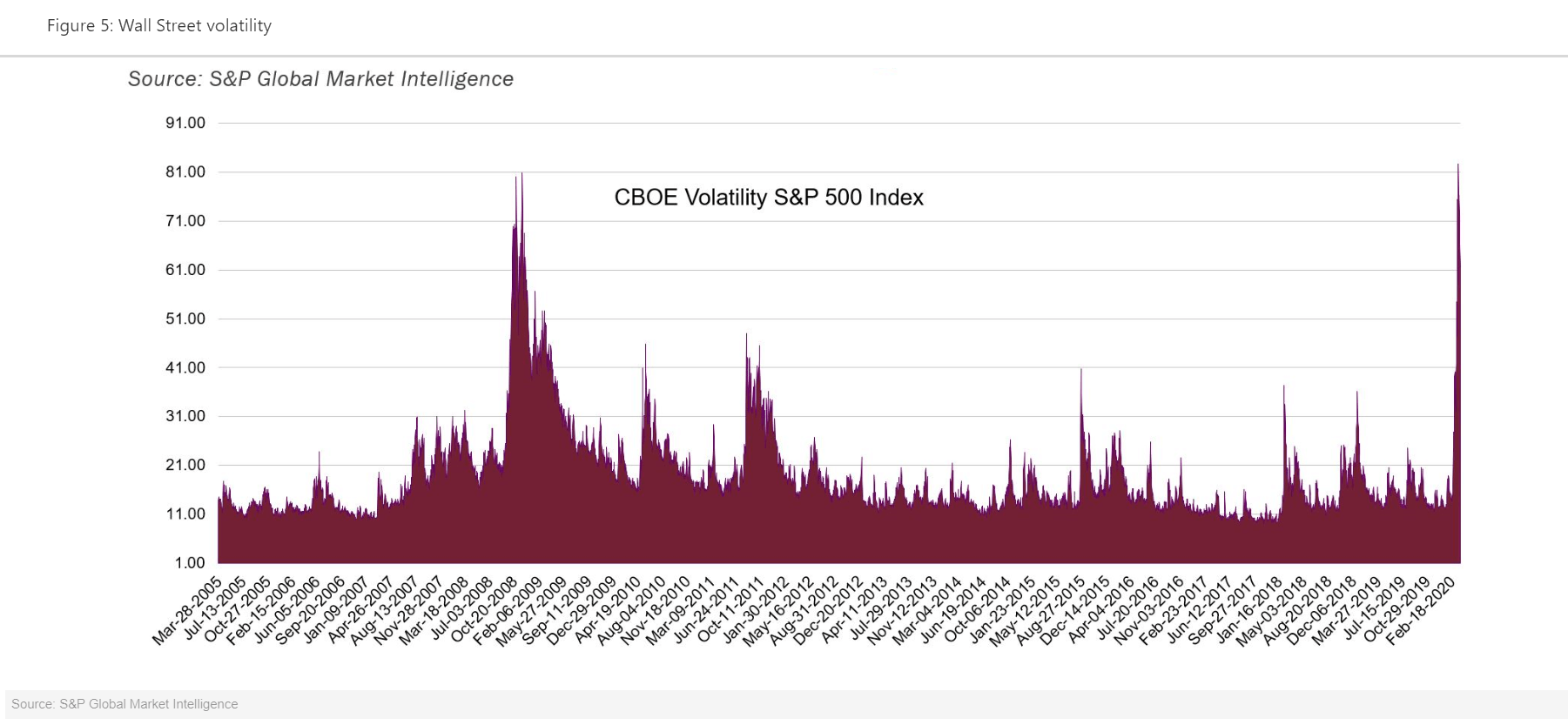 Also coming through in the views of the bankers is how suddenly their pipelines dried up. Nine of ten respondent said their business had taken a hit in just the past two months. It was only a matter of how many deals had been derailed.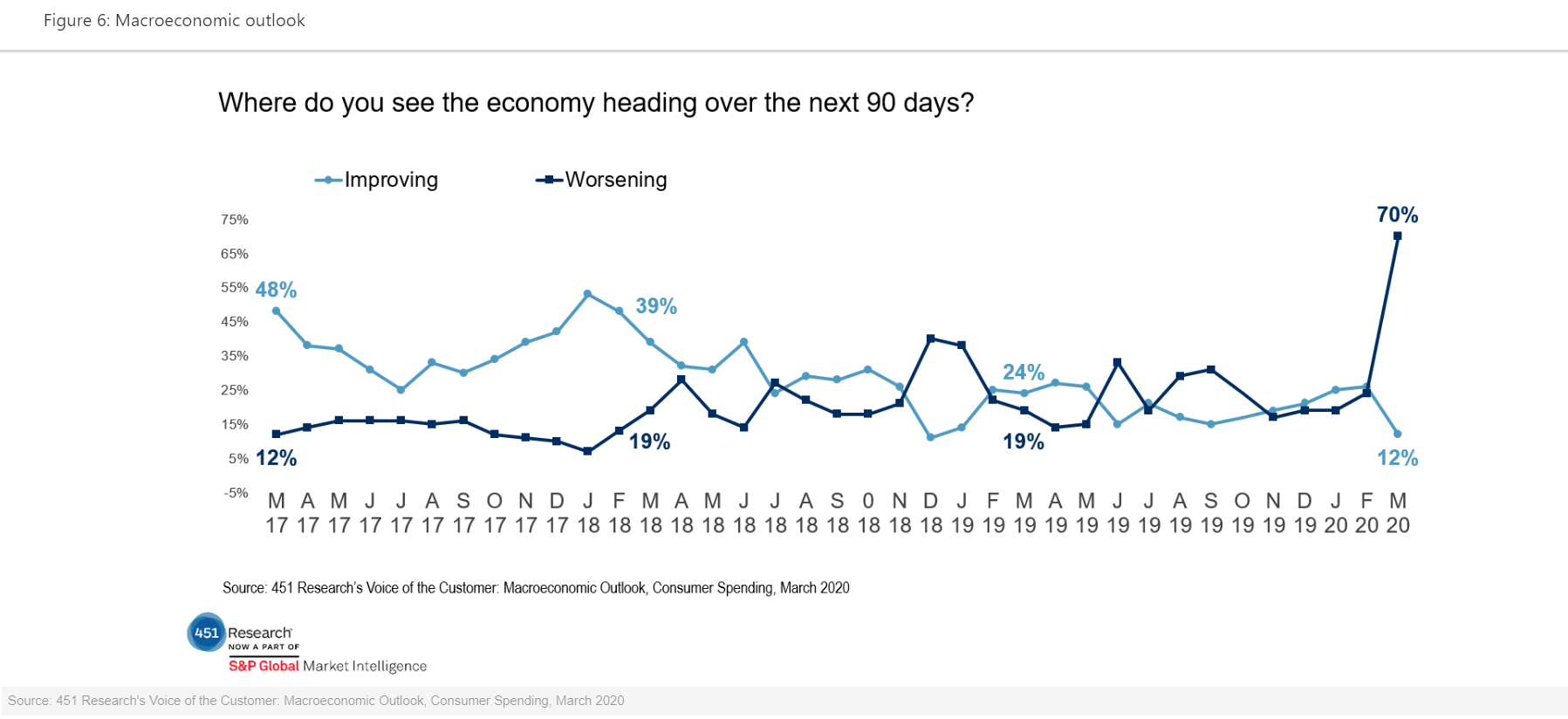 In an attempt to quantify the impact of the coronavirus crisis, we asked how much business had been canceled or postponed since the outbreak hit the West in February. The results: A plurality of bankers (29%) estimated the number of active mandates they are working right now is down 25-50% compared to pre-coronavirus levels. But highlighting the depth of the current crash, almost one in four bankers (24%) said at least half the deals they were working on in February are no longer moving ahead, either temporarily or permanently.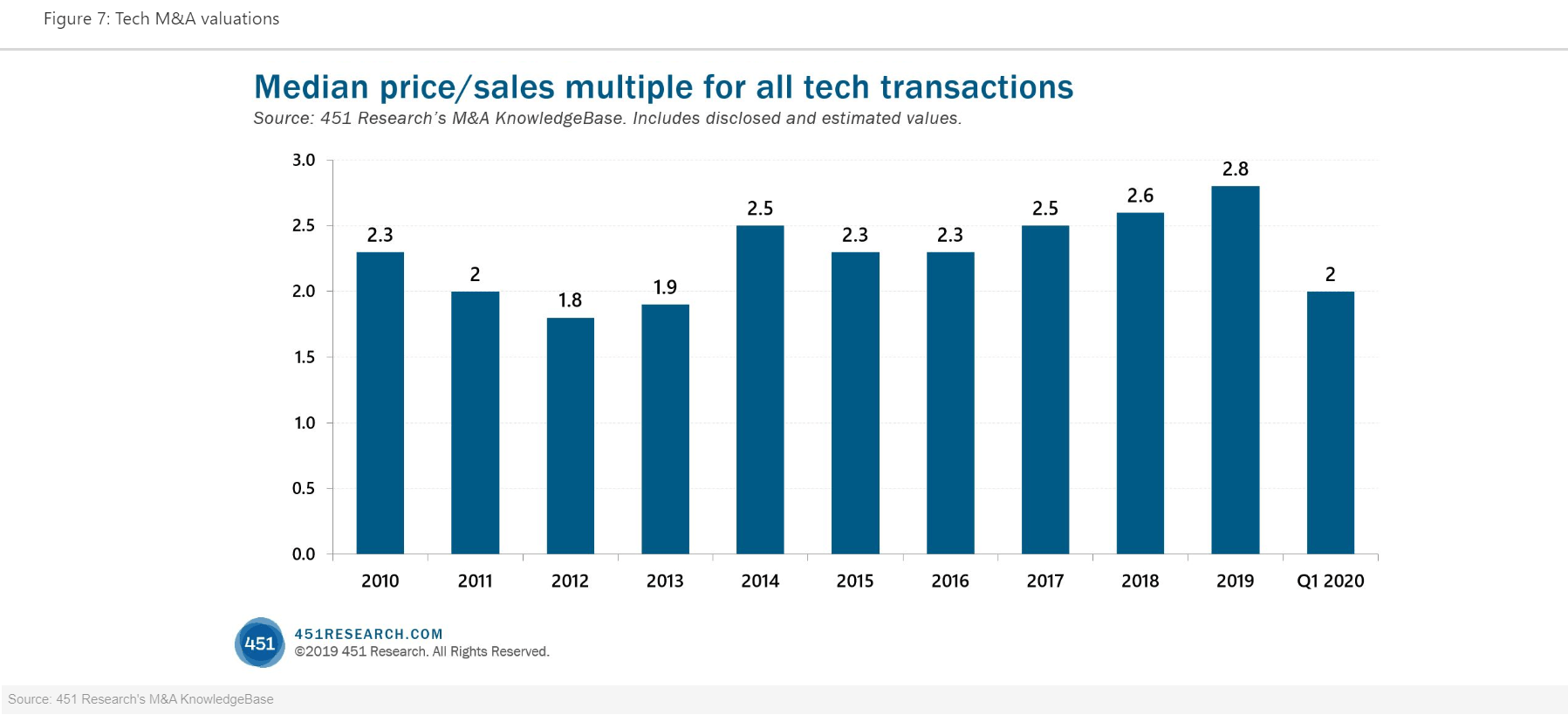 *A note on 451 Research's Flash Survey: Technology Investment Banking Outlook: This special edition of our long-standing annual survey attracted 60 responses from senior investment bankers (Head/Co-Head, Managing Director, Principal). Nine of 10 responses came from US-based bankers, with half of those based in the San Francisco Bay Area, and another quarter coming from Boston and New York City. The Flash Survey on the coronavirus pandemic's impact on technology investment banking was open April 7-13, 2020.