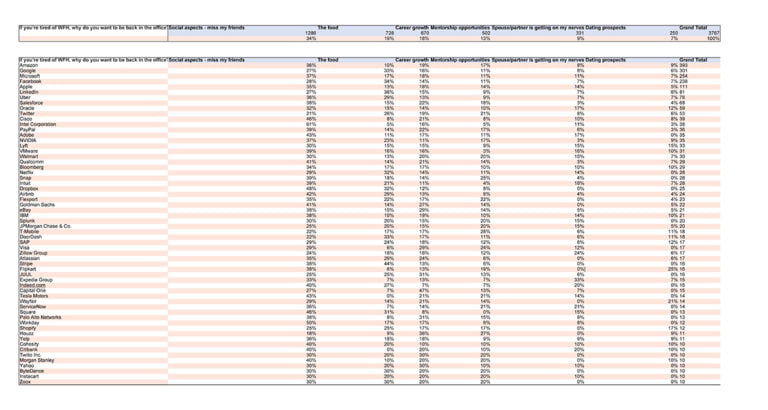 Up until last year, a large part of the human experience involved leaving one's home, encountering a specific bunch of people, trying to get along with them, doing some work, bidding them goodbye, and going home again. Because of COVID-19, a large part of America's workforce has spent most of 2020 working from home.
Q3 2020 hedge fund letters, conferences and more
On Blind, the largest anonymous professional community with 4M users from big tech, unicorns, and startups, a Microsoft employee asked, "If you're tired of WFH, why do you want to be back to an in person office?" 
Crypto Hedge Fund Three Arrows Blows Up, Others Could Follow
A few years ago, crypto hedge funds were all the rage. As cryptocurrencies rose in value, hundreds of hedge funds specializing in digital assets launched to try and capitalize on investor demand. Some of these funds recorded double-digit gains in 2020 and 2021 as cryptocurrencies surged in value. However, this year, cryptocurrencies have been under Read More
Here Are The Things Professionals Miss The Most About The In Person Office
Social aspects- missing friends (34%)
The food (19%)
Career Growth (18%)
Mentorship opportunities (13%)
Spouse/ partners getting on nerves (9%)
Dating prospects (7%)
More Key Learnings:
26% of Twitter professionals miss the food
46% of Cisco professionals miss the social aspects
29% of Visa professionals miss the career growth
¼ of Snap professionals miss mentorship opportunities
17% of Oracle professionals' spouses are getting on their nerves
15% of Lyft professionals miss the dating prospects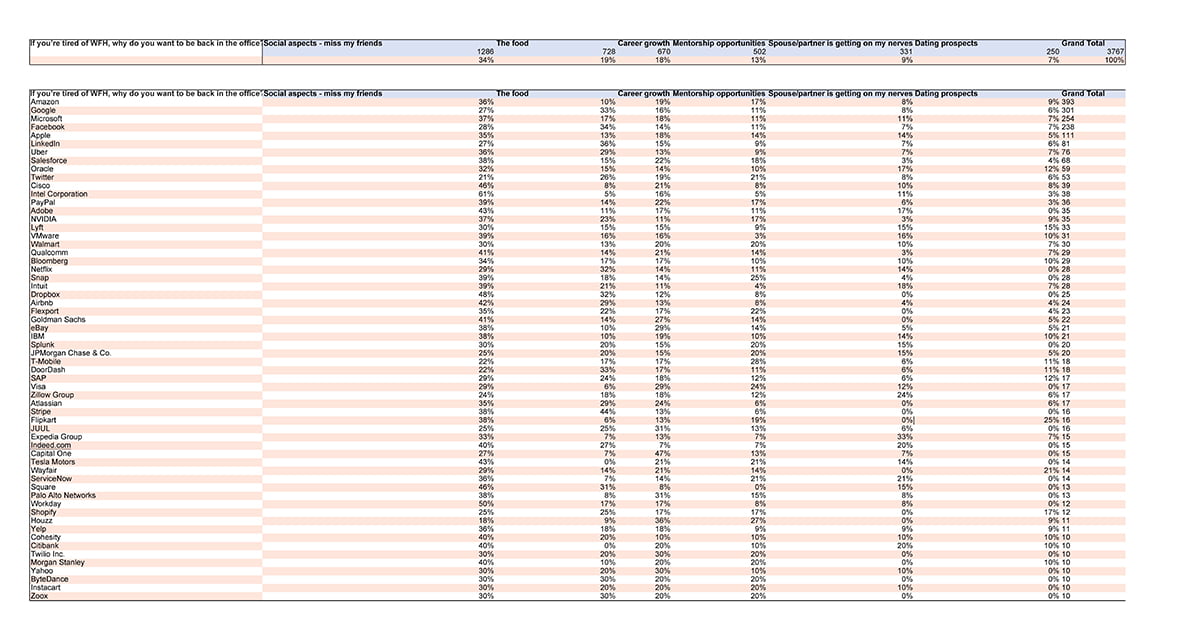 An Intuit professional shared, "I miss my office because -
I miss my team
Whiteboard design sessions
Happy hours
Mentor/mentee side of things
Optimism & excitement.
Feels like we are in a dark tunnel. On the plus side, I am enjoying great time with my family & especially kids. I am getting to know & appreciate them more"
An engineer at Google shared "I hate WFH because I don't like to do work at home. I miss being able to go to the office, put in a day's work, and then leave. Separation of domains."
The office might look different when we all go back to work, but one thing is certain: It isn't going away.
Yes, coming together in an office setting may be more infrequent, but when we need to meet in order to address important situations or simply get the kind of creative input that comes from team dynamics, the office will be there.
Updated on