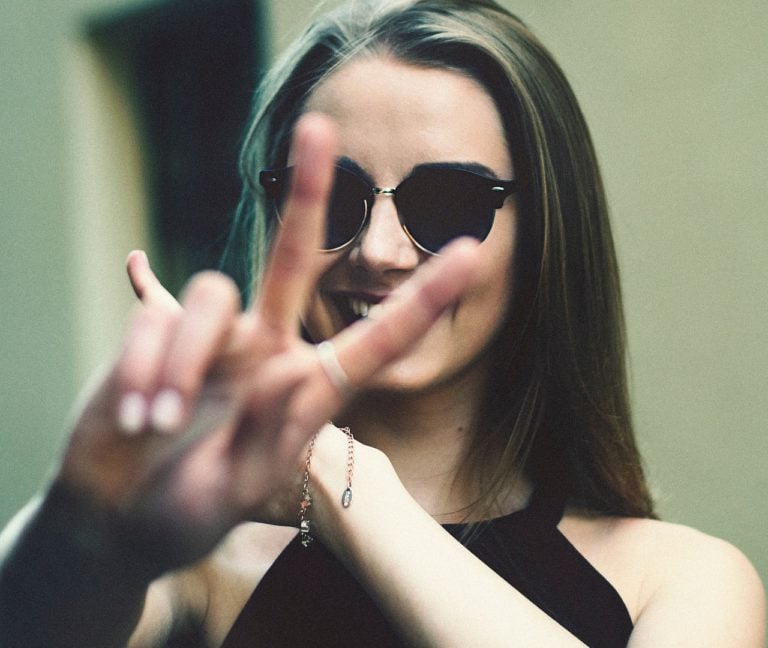 At the beginning of January, the Brookings Institute published a new report on the state of student debt problems in the US. The report analyzes new data on student debt and repayment, released by the US Department of Education in October 2017, which is the most comprehensive dataset on the subject. The data gives a detailed overview of student debt and defaults from when they enter college up to two decades after for two cohorts of first-time entrants (in 1995-96 and 2003-04).
Brookings findings on the data show that student debt problems are growing. Specifically, figures show student loan cumulative default rates continue to rise between 12 and 20 years after initial entry. Applying the same rate of default growth to the 2004 cohort suggest that the default rate could rise to nearly 40% by 2023.
Supercycle Sends Cash Flooding Into Commodity Hedge Fund Strategies
In May 2011, the commodity trading giant Glencore launched its blockbuster IPO, which valued the business at $60 billion. The company hit the market right at the top of the commodity cycle. In the years after, its shares crashed from above 500p to below 100p. The company is the world's largest commodity trading house. Its Read More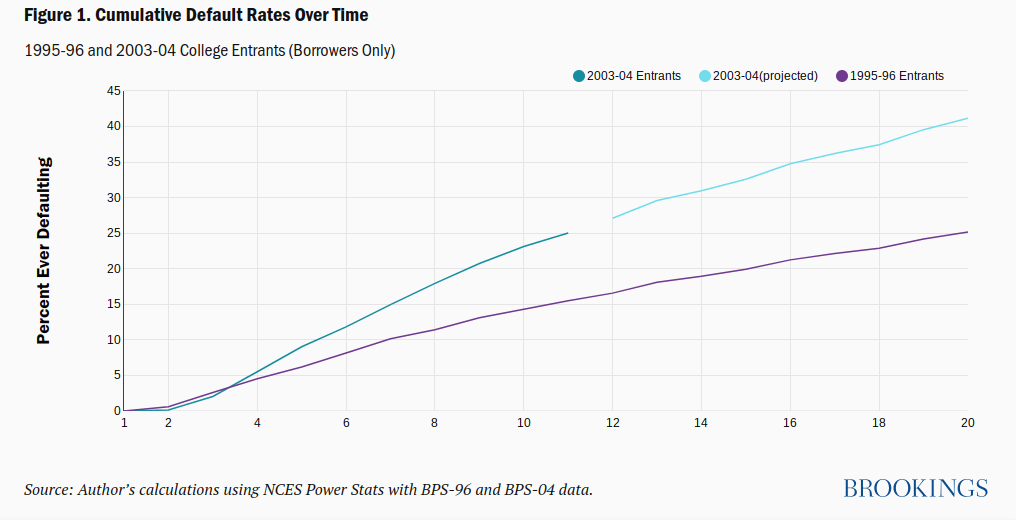 Student debt is now the second-largest source of household debt (after housing) at $1.4 trillion and is the only form of debt that continued to grow in the wake of the financial crisis.
According to Brookings' findings, the default pattern is most acute at for-profit colleges. Out of 100 students who ever attended one, 23 defaulted within 12 years of starting college in 1996 compared to 43 of those who started in 2004. Of those students who never attended a for-profit, just eight to 11 students out of 100 defaulted.
Student debt problems not that bad?

Several studies have suggested that a high level of student debt is holding millennial home ownership and job prospects. With average student debts of nearly $40,000 each, millennials are being forced to move back home to save money, missing out on job opportunities. Meanwhile, some 83% of respondents to a homeownership survey conducted last year among millennials said that student loan debt had delayed them from buying a home.
However, famed CLSA analyst Christopher Wood believes that these iddrd are now starting to show. In his GREED & Fear report published earlier this week, Wood notes that the seasonally adjusted US homeownership rate, which declined from 69.4% in 2Q04 to 63.1% in 2Q16, has since risen to 63.8% in 3Q17. Further, Wood points to data showing that the sharp decline in the US labor participation rate of young people is also reversing.
The labor participation rate for Americans aged between 16 and 24 fell to a 59-year low of 54.1% in February 2014 and is now 54.6%. And the wage picture is improving as well. The real median household income for householders aged 25-34 has risen by 13.4% from a low of $53,712 in 2012 to a 15-year high of $60,932 in 2016. As the US economy continues to power ahead, wages should grow further.
Interestingly, as well as highlighting the improving employment and home ownership trends, Wood speculates that the student debt problem is not as bad as many believe it to be because "millennials otherwise do not have much debt if any, because no one would lend to them after the global financial crisis." This view clashes with studies that show millennials can't borrow because of their significant student debt obligations.
Wood supports his opinion by noting that since 2014, the US new purchase mortgage applications index has risen from a low of 152.4 at the end of 2014 to 249.2 as of the beginning of 2018. He also believes that Trump's push for deregulation could help the trend by removing red tapes preventing loans to millenials.