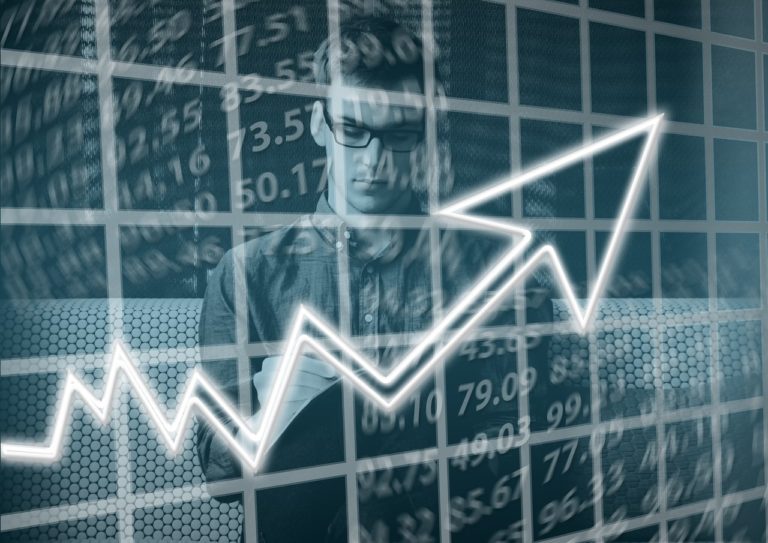 Disclosure: Investor's Business Daily has provided ValueWalk with a subscription to MarketSmith for this review.
Investor's Business Daily has done a nice job of establishing itself as an excellent source for stock research in multiple ways, and one of our favorite tools for researching stocks is MarketSmith. This premium IBD product offers advanced charting features for investors who look for chart patterns as one way of identifying stocks of interest. Interestingly, MarketSmith also helps investors spot funds that could fit in well with their strategy.
Using stock screens in MarketSmith
Greenhaven Road Capital 3Q22 Commentary
Greenhaven Road Capital commentary for the third quarter ended September 30, 2022. Q3 2022 hedge fund letters, conferences and more Dear Fellow Investors, The Fund is enduring its worst drawdown since inception. We were down again in the third quarter, bringing year -to-date returns to approximately -59%. Returns vary by . . . SORRY! This Read More
One of the first things I will say about MarketSmith is that in order to get the most out of it, subscribers really should take the time to read IBD's guides and/or participate in their webinars to learn how to use it. MarketSmith is so full of charting features for stocks that it's impossible to log in and be able to understand everything instantly.
The primary focus of this premium IBD product is creating stock screens that you can use to identify stocks that fit a particular strategy or pattern that you're looking for. This is especially helpful because it can call to your attention stocks that you never would've considered before. Often, some of the best value can be found in lesser-known stocks because they haven't yet broken out yet.
By creating screens based on various criteria, you'll be able to see a variety of different stocks that fit with what you're looking for. There's a wealth of stock screens already created in MarketSmith, and spending time looking at each of those screens will teach you quite a lot about how to use this IBD product. In fact, I recommend combing through the stock screens in MarketSmith to get an idea of the types of features you look for when picking stocks. This is an excellent first step toward creating your own stock screens, which is clearly designed for advanced investors who enjoy obsessing over stock picking.
Many investors may even find that they don't need or want to create their own stock screens because there are so many options already populated inside MarketSmith. The possibilities are virtually endless. However, one good thing about creating your own screens is that you could really narrow down your stock lists by combining multiple criteria that must be met.
Pros and cons of MarketSmith
I think that one area in which MarketSmith really shines is this ability to combine several criteria that enable you to create a short list of stocks to pick from without having to spend weeks researching each individual stock. Among the choices offered include growth, momentum, earnings per share, fundamentals, IPO, leaders, moving average, new highs, new lows, and many more. You can even do a search based on any of the criteria offered in MarketSmith and come up with screens created by other users in addition to the MarketSmith team.
If there is a downside to this feature, it's information overload. One thing I noticed when looking at the stock screens created by other users is that they date back to at least 2010, which seems like a bit much. In some cases, less is more, and in my opinion, this is one of those instances. Having so many choices to pick from makes it incredibly hard to choose, and it's easy to get lost in all the information that's presented. Still, if you know how to remain on task without getting side-tracked, this premium IBD feature will be quite helpful.
MarketSmith for chart technicians
Another interesting feature offered by MarketSmith is called Pattern Recognition, and it's targeted at investors who place particular emphasis on key stock chart patterns. Anyone who has ever read news coverage or interviews with chart technicians who identify patterns such as the "cup with handle" or "flat base" will be able to get something from this feature inside MarketSmith.
By selecting "Pattern Recognition" under "Reports" in MarketSmith, you'll be able to see a list of stocks with charts that are forming a pattern that's easily recognizable by chart technicians. Of course, this does require you to know a bit about stock chart patterns, but it can also serve as a tool to help you learn about chart patterns.
Pattern Recognition identifies not only the pattern that's forming on a particular stock chart, but also the week in which the stock pivoted and other basics, such as the price and percentage movement. This MarketSmith feature is even broken down into several other categories: Breaking Out Today, Recent Breakouts, Near Pivot, Tight Areas, and Power from Pivot.
I found Pattern Recognition to be a very helpful and interesting part of MarketSmith, but it does take some extra research if you don't already understand the patterns it identifies. IBD definitely assumes that MarketSmith users already know a lot about researching stocks, but that's not a huge problem because its target users do already know most of what must be understood before they can make the most of this premium feature. Additionally, those who are still learning will be able to pick up on things pretty fast because MarketSmith's Pattern Recognition feature offers many examples of easily recognizable patterns, creating a wealth of examples from which to learn while studying chart patterns.
Watching major funds with MarketSmith
While most MarketSmith subscribers probably sign up to track individual stocks, I also like the fact that it includes screens for funds. The only downside here is that the functionality to create fund screens is somewhat limited. IBD has already created screens for top-rated growth and momentum funds, and if you browse all the fund screens, you only come up with three others.
I see quite a lot of potential in this feature because funds are an excellent way to gain exposure to multiple stocks without doing a lot of the legwork yourself. Of course, perhaps one reason there aren't many fund screens available is because MarketSmith is really aimed at investors who enjoy digging in and researching the stocks they want to invest in. However, a hallmark of a well-diversified portfolio is a good mix of stocks and other assets, including funds, so if you want to research growth or momentum funds yourself instead of having an advisor tell you which ones are good, then MarketSmith is a great place to do it.
Check out MarketSmith right here
IBD has some other interesting products