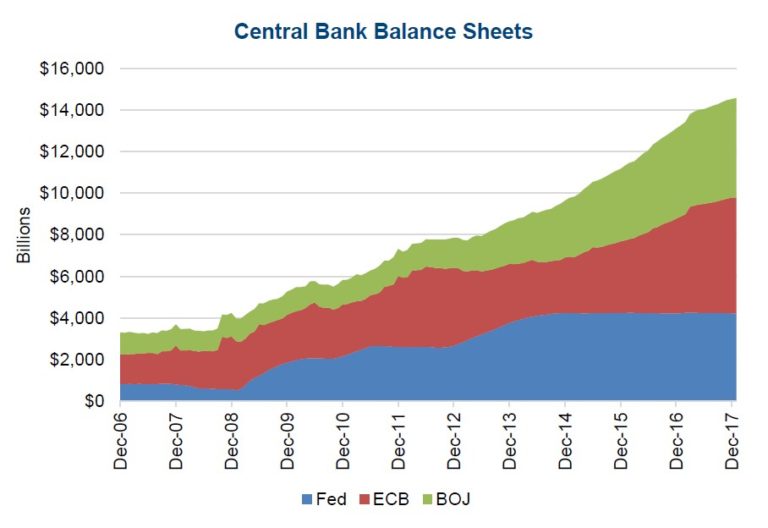 On a day when the Dow Jones Industrial Average experienced nearly a 1,000 point trading spread – a historical anomaly – the question among some analysts is regarding the market's underlying strength or lack thereof. In attempting to play the current market slide, the first step in the process is to recognize what is causation for the current sell-off. Then make take a market stance. Cantor Fitzgerald appears to be the first in with a buy recommendation in the midst of a crash, while Capital Economics sees stabilization but thinks stocks nonetheless end the year lower than present levels.
Cantor makes buy recommendation, advises clients to sell naked puts
Cantor Fitzgerald Market Strategist Peter Cecchini appears to be the first major analyst to recommend going long the stock market. In a note out Tuesday and first reported by Bloomberg, Cecchini recommended investors purchase a March 275 to 280 SPY vertical call spread and toss in a short volatility naked sale of a March 240 put.
Fund Structures For More Efficient Taxation And "Doing Well While Doing Good"
Tax time is still months away, but it's never too early to consider how fund structures impact your investments. Additionally, many people start looking for more ways to do good, including with their investments. In a recent interview with ValueWalk, Michael Carrillo of fund services provider Apex Group explained how most of the intellectual maneuvering Read More
He said the record market volatility is creating opportunity, saying markets are "likely not reasonably priced."
The headline volatility that is being discussed front and center across the financial press has an odd feature, he notes. It is mostly occurring only on the S&P 500. Volatility on the small-cap Russell 2000, for instance, has significantly diverged.
How can stock market volatility be taken seriously if it is only impacting large-cap stocks to a significant degree? Or is this market volatility manufactured or technical in nature?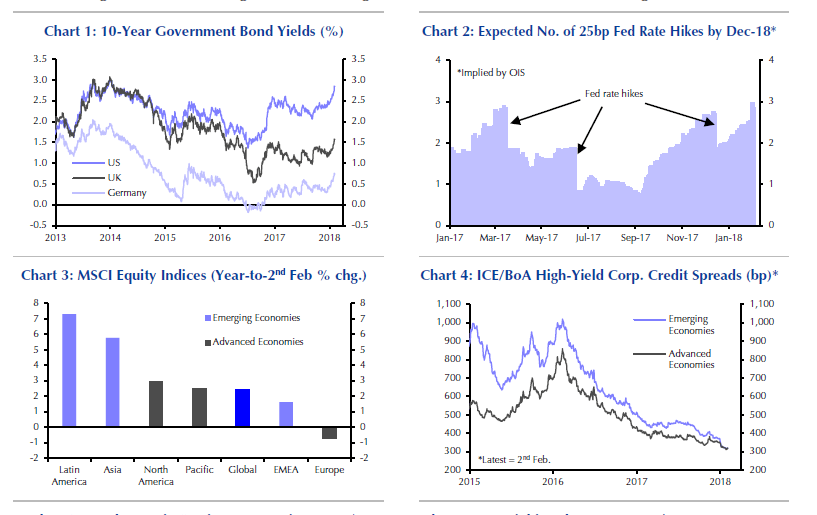 Stock market will stabilize then head lower to end the year, says Capital Economics, while Carl Icahn heading for a bomb shelter
Capital Economics Chief Global Economist Andrew Kenningham takes a look at the macro market environment to determine where these tipsy turvey markets are headed.
Business and consumer indicators are positive while average earnings are starting to show signs of strength for the first time in a long time. Banks are lending and inflation is generally in check. So what is causing the current sell-off?
Kenningham and his economic team of Simon MacAdam and Nikita Shah don't think falling bond and equity prices over the past few days reflect concerns of anything related to the yield curve.
"Falling global bond and equity prices in the past few days reflect upward revisions to expectations for inflation and US interest rates, rather than any concern that global growth is faltering," they wrote. "In the near term, equity markets may well recover their poise, as the world economy is still in good shape. Moreover, we do not expect any significant fallout from the moves in financial markets for global growth."
The world economy has shrugged off worse, he says. But he also acknowledges that the good times could be behind us. "Nonetheless, most of the multi-year bull market may now be behind us. We expect global equity prices to end the year below their current levels."
Hedge fund manager Carl Icahn, meanwhile, takes a negative view.
"The market is way over-leveraged" and might "implode," he said, calling the stock market "a casino on steroids" with many of the leveraged volatility products that are having difficulty.
He thinks this is the start of a rumble that will eventually come home to roost, he told CNBC, pointing to a VIX that hit 50 in one day. He says the market has "way too many derivatives," which retail investors should not be "playing around" with. "In 2008, the problem was really the CDS derivatives," and he now sees the same market conditions piling up again. "One day this thing is going to implode."
That day might not be today, as he thinks the market will eventually recover. But one day the story might be different.
Kenningham and his team, meanwhile, note the oddity of a stock sell-off amid credit spreads on speculative-grade bonds not changing much:
Global equities hit the ground running in 2018, with stock markets in Latin America and Emerging Asia performing the best (3). But by the end of January, the sell-off in government bonds spilled over into equity markets, with regional MSCI indices falling across the board. However, the corporate bond market has avoided the sell-off so far, with credit spreads on speculative-grade bonds staying at post-crisis lows
Odd correlations indeed.