Despite all the odds of the plummeting market and less activity in the smartphone industry, Sony doesn't give up. Last year, the Japanese tech giant revealed a new smartphone, symbolically named Sony Xperia 1. Now, the new smartphone, Sony Xperia 3 is rumored to come out in a while, and according to new leak, new specs came out indicating that the device may sport high-end features.
Sony has been having a hard time keeping up with Huawei, Samsung and Apple's iPhone. While it would usually come out with decent specs and performances, it still couldn't come close to the mentioned flagship phones. However, it seems that Sony stepped up its game, featuring a device with specs that we haven't seen before, at least in a smartphone.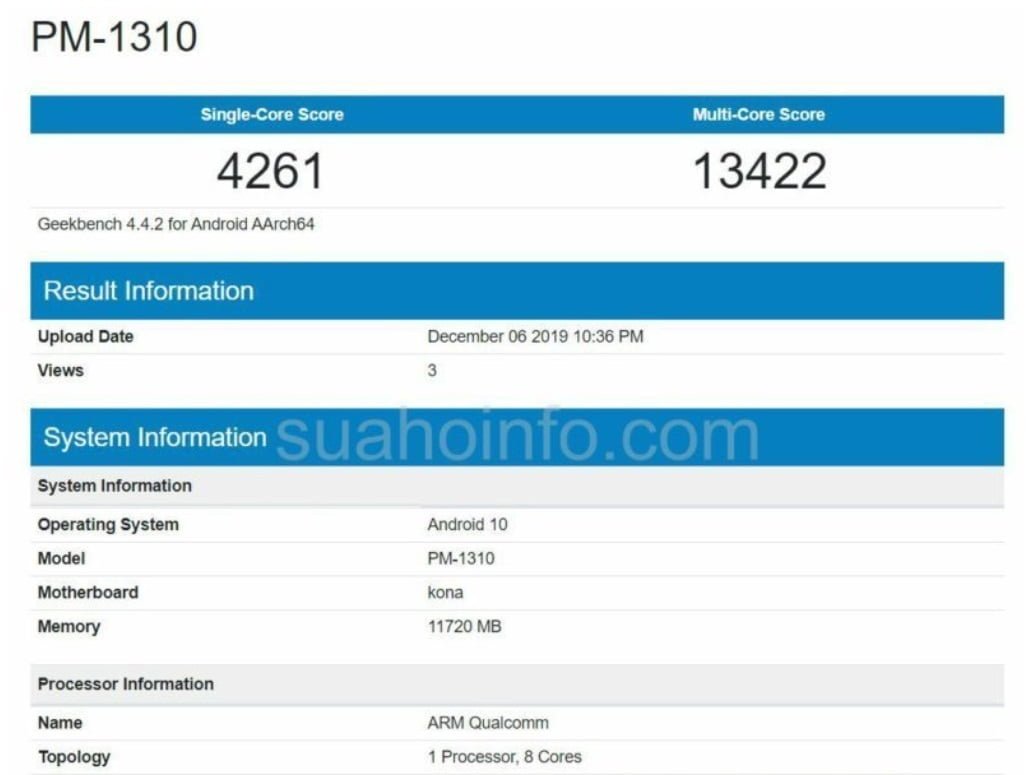 PhoneArena reveals, new specs on the potential Sony Xperia 3 have surfaced. The report suggests that the smartphone will ship with the Snapdragon 865 chipset, which doesn't surprise us given Qualcomm's revelation of this powerful chipset earlier. That way, it's possible that the other smartphones may also run with the same chipset. What raises a lot of eyebrows is that it potentially suggests that the new generation of smartphones may sport 12GB of RAM.
Although PhoneArena obtained this information, it was originally sourced from Geekbench benchmark, shared by Sumahoinfo. Additionally, the phone's name hasn't been revealed, which also causes confusion over what Sony Xperia 1's name could actually be. Instead, the phone is just codenamed by its model number, which only shows us that the device is manufactured by Sony.
Given that benchmarks usually don't always turn out making it to the final product, and with Sony Xperia being so hugely rumored lately, it's best to take this information with reserve. It's also worth mentioning that the model number looks more sophisticated compared to Sony's other models that were benchmarked, despite the model number being noticeably by Sony.
The specs on Sony Xperia 3 show us that it's likely going to be the flagship device which would then succeed onto the last year's Sony Xperia 1. However, if the rumors are anywhere near correct, we're going to learn more about this device in February, when the major smartphone event takes place.
As mentioned above, it's still unclear whether the name of the device will be Xperia 3. Perhaps, the company wants to opt with a different approach, like 1.1 or other names, or may even choose between Xperia 2 or 3 to show that it's not just an improvement over a previous phone but an entirely new unit. All in all, the company has had weird naming conventions recently.
There are a few other leaks concerning Sony Xperia 3. Last month's images of the phone's front and rare surface boasting a new design, fingerprint sensor in the screen and more. However, turns out that those photos featured Sony Xperia 1 in a review article. It's interesting however, that earlier this year, another Geekbench benchmark was spotted featuring that this device may come with six cameras on the rear and two on the front, suggesting this phone may bring a revolution in photography. The leaks also hinted at a QHD screen resolution.
What do you think about Sony's potential phone? Let us know in the comments
[SOURCE]